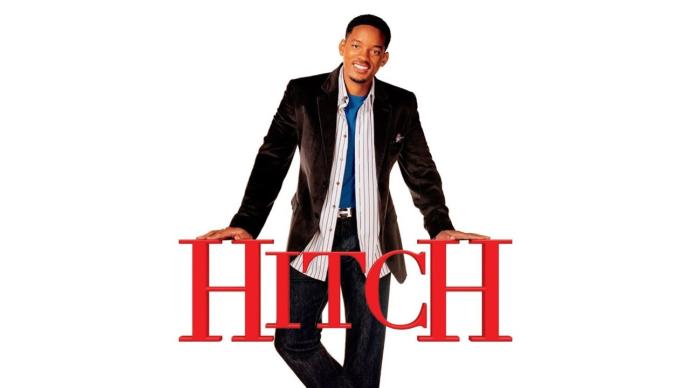 For those of you who are fans of HITCH the movie I wanted to share a deleted scene. This Mytake is inspired by a question I just answered in the "dating" category that reminded me of this movie. So thank you for the inspiration.
For those of you who don't know the movie 'Hitch' I will give a brief synopsis below.
Dating coach Alex "Hitch" Hitchens (Will Smith) mentors a bumbling client, Albert (Kevin James), who hopes to win the heart of the glamorous Allegra Cole (Amber Valletta). While Albert makes progress, Hitchens faces his own romantic setbacks when proven techniques fail to work on Sara Melas (Eva Mendes), a tabloid reporter digging for dirt on Allegra Cole's love life. When Sara discovers Hitchens' connection to Albert -- now Allegra's boyfriend -- it threatens to destroy both relationships.
In one of the beginning scenes, Alex Hitchens AKA "Hitch" finds himself being the needy insecure guy that nobody wants to be. The clip is below:
The deleted scene I am about to show demonstrates how to handle people who are self absorbed and strive for internal validation by bragging without acknowledgment of the person sitting across from them. In the deleted scene you will see it's the same girl who basically screwed over Hitch in college.....14 years and a couple of months later (which Hitch knows by heart because this woman changed his life forever) Hitch has the upper hand. He has the knowledge and expertise on reading signs of disinterest and 'what's in it for me" type of people.
In this scene....Hitch's credit card gets declined because a very happy client took care of the bill. The very next scene...Hitch sees a newspaper headline that concerns one of his clients on a newspaper held by none other than the girl who screwed him over in college.
Throughout this engagement there was many red flags she started showing that led Hitch to ditch. After asking about what she's been up to she never reciprocated back or showed any genuine interest of wanting to know about him, hence the brief pause, showing herself to be very self absorbed, and on top of this... Hitch did her a solid and helped her by booking the venue for her and her clients for which she never thanked or showed any gratefulness...displaying her sense of entitlement.
The nail in the coffin was when Hitch was addressed as Adam, implying... I don't know your name but am arrogant enough to make a stupid guess as to somebody you barely remember but was useful in some way, for which her response to that usefulness was the pat on the knee and Hitch being called silly, finally showing her nature to be condescending.
In this quick engagement it reinforced to Hitch (when he smirks) why he is where he is and does what he does because of terrible women like this showing these destructive qualities.
We can't know what's in everyone's heart but we sure as hell can see and read the signs.