I've met many narcissistic people in my life and I've always wondered whether if they were born narcissists or developed the quality in themselves. I think everyone can be selfish. I, myself, was selfish in the way I interacted with others in my past. I was self-absorbed, proud and selfish. While I didn't think I was better than anyone, I acted that way. I led with my ego. I never truly listened. I never wanted to listen. I wasn't raised that way, so I adopted the demeanor. My co-workers were mostly complete narcissists and it seemed to get them ahead in the work place. I thought, why not?=/
I realized, after being terminated from that job, I had to change the way I thought, acted and interacted with others. I did not know everything. I was too proud. I tried to control EVERYthing and EVERYone in my life (as if you can ever do so)! I was desperately unhappy. I could not voice it. I acted it. I simply did not care.
I think pride and ego can kill relationships and the soul. Losing my job was the very best thing which happened to me. I under-compensated for far too long and hurt my family, friends, boyfriend (at the time) while trying to deal with my toxic work environment. I blamed others. I never looked within.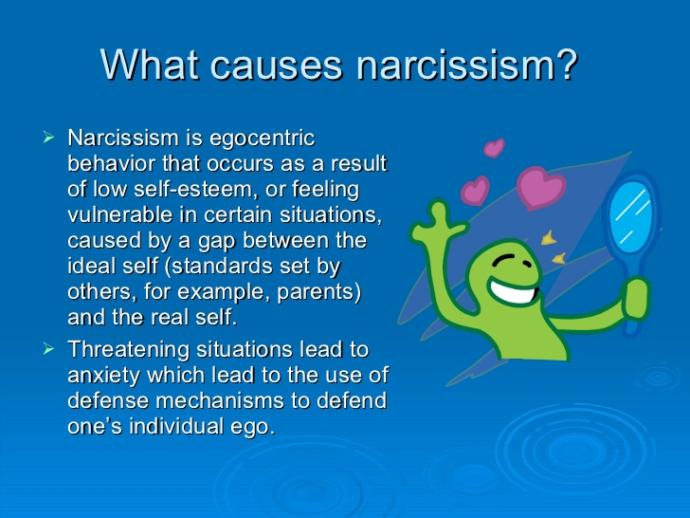 I now live my life simply. I realize I'm good enough. I don't belittle anyone, including myself. I left that behavior behind and I truly listen to people when they communicate with me at work and in my personal life. I made amends to the people I truly hurt and they (surprisingly) accepted my apologies and the actions I undertook to make the amends.
I never should have tolerated a moment of the crap I dealt with. No one should have tolerated the crap I dealt out. I say what I mean and mean what I say now. I have a great job now where the people are concerned with doing a good job as opposed to cutting people down. We act as a team. I feel supported and am supported.
I believe people can overcome narcissistic behavior if they chose to do so. I believe some people are toxic through thoughts or actions without realizing it. I avoid those people like the plague. They serve no good purpose. I concentrate on how my actions have consequences: good or bad. I choose good. Thank you for reading.