So, these are my primary/common pieces of uniform you'll see me in nowadays.
Both are considered work or duty uniforms, but one is specifically for when we're on shift, watch, etc.
Basically, when there's an actual, likely, possible, or perceived danger then you'll see the body armor, knives, rifle, magazines, etc.
The other uniform is for all other tasks and functions, in a formal or official manner, outside of anything dangerous.
I sometimes swap out specific pieces of gear such as different pouches, as well as shift things around.
Important pieces of gear:
•Tourniquet (life-saving, stopping hemorrhages)
•Multi-tool
•Mag pouches (magazines carry ammo)
•Side dual mag pouches (more ammo)
•IFAK (individual first-aid kit) You can't see it but it's all the way to the left-side of me, nearly my back)
•Knife (When you run out of ammo)
Post pics of yours, some pieces of everyday gear, etc.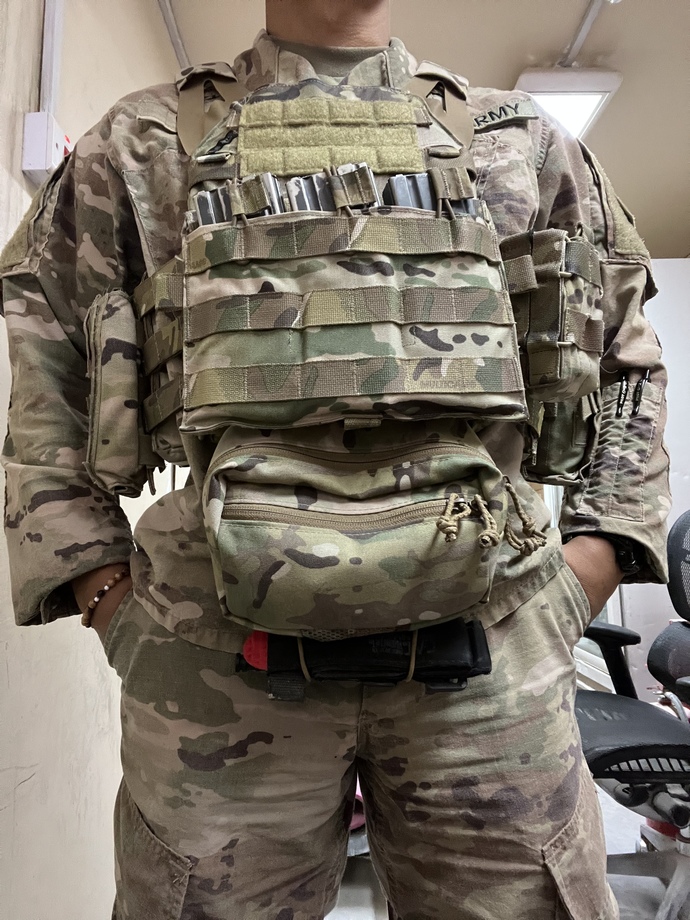 Updates
Do I want to continue wearing such uniform?

Eh, I'm actually not really sure. There's a few competing thoughts in my head, so I'll have to see how I feel in the coming few months.

Is it worth it? In some ways, yes; in some, no.
Depends on what you do and the people you're with. This is every job though.