Just in time for the haunted houses for Halloween, take a day tour or go to the nighttime haunted house that is Eastern State Penitentiary. For more information and stories inside visit Eastern State and take the self guided tour or check out the website for more.
1. One of the Most Famous Prisons in the World
Opening in 1829 in Philadelphia, PA this penitentiary inspired others worldwide. The inmates were under solitary confinement but were allowed in the exercise yards, and allowed to work in the weaving shops, bakery, and kitchen. Cell Block 15 was later added, where inmates would be away from the guards; it was death row.
Top: Hallway (my photo)
Bottom: Barber Chair (my photo)
2. Some of Americas Most Notorious Criminals
Gangster Al Capone and Robber Willie Sutton. Capone, allowed to furnish his cell, had rugs, chairs, oil paintings, and antiques. Sutton and 11 others escaped in 1945.
Al Capone's cell (my photo)
Some more of my photos of the famous prison: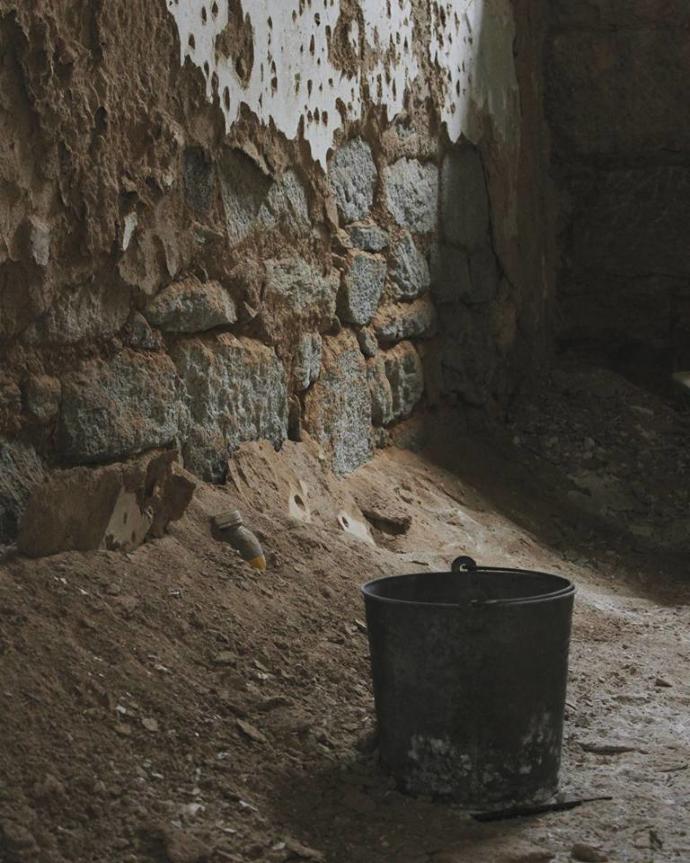 Visit Eastern State's Website Here
Also just in time for Halloween is Terror Behind Walls, which is a haunted house attraction inside the penitentiary! Check that out here.
---