Here are my favorite ones.
10. Namor and Human Torch
This is Marvel's oldest rivalry. These two were the first superheroes that Marvel created and the first superheroes to ever fly (yes they both did it before Superman). This isn't the same Human Torch from the Fantastic Four but an android that works for the NYPD. Namor was considered the king of the sea and Torch could light himself on fire, so they pretty much were opposites.
That was during the Golden Age. They even had a few fights during the Silver Age when Namor was a frequent Fantastic Four villain. This was before Invisible Woman discovered all of her powers and Johnny was considered the most powerful of the group.
9. Wonder Woman and Ares
So the God of War who gets more powerful when there's violence needs to be stopped by an Amazon who wants to end all wars? Fun!
There was also the time when she replaced him by being the God of War herself.
Fun Fact: Ares will be the primary antagonist in the upcoming Wonder Woman live action film.
8. Betty and Veronica
7. Reed Richards and Doctor Doom
They went to school together and have been intellectual rivals for as long as they've known each other. Also, they are hands down the smartest men on Earth.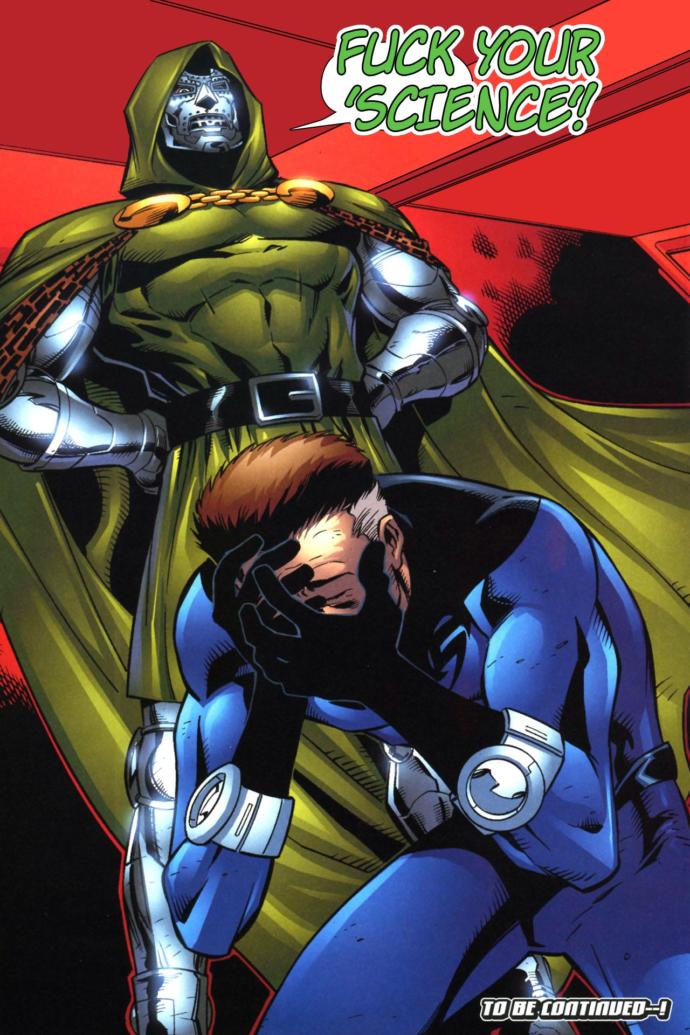 6. Professor X and Magneto
Always loved this one. They both still consider each other as friends but don't get along because of their ideologies.
5. Hal Jordan and Sinestro
4. Spider-Man and Venom
Now I don't think that Venom is the best Spider-Man villain, especially since Norman Osborn has tortured Peter a lot more and made his life a living hell. I still prefer stories featuring Venom, though. Even though they are known for being enemies, they've teamed up a lot of times and were even friends once.
3. Superman and Lex Luthor
Now I try to avoid bringing politics into my takes, but the feud between the two is the classic standoff ideals and morals vs corruption at the ultimate level. Superman is the symbol of truth justice and the American way. Luther is greed and power.
2. Batman and Joker
We all know their relationship is complicated, but I think Joker describes it nicely in The Killing Joke.
All it takes is one bad day to reduce sanest man alive to lunacy.

That's how far the world is from where I am.

You had a bad day once, am I right? Why else would you dress up like a flying rat? Something like that happened to me, you know?
1. Thanos and Deadpool
This is probably the most intense one on this list. It escalated from them just being love rivals for Mistress Death to them literally ruining each other's lives. Thanos is the reason why Deadpool was immortal. Deadpool wants to die and Thanos is the only one who can kill him, but he won't do it. He knows that if he lets Deadpool die, Deadpool wins.
Even though I think that Deadpool is an overrated character, his history with Thanos is one of the most beautiful stories I've read. They might hate each other but they're similar in more ways than one. They both see their immortality as a curse and they're afraid of dying alone.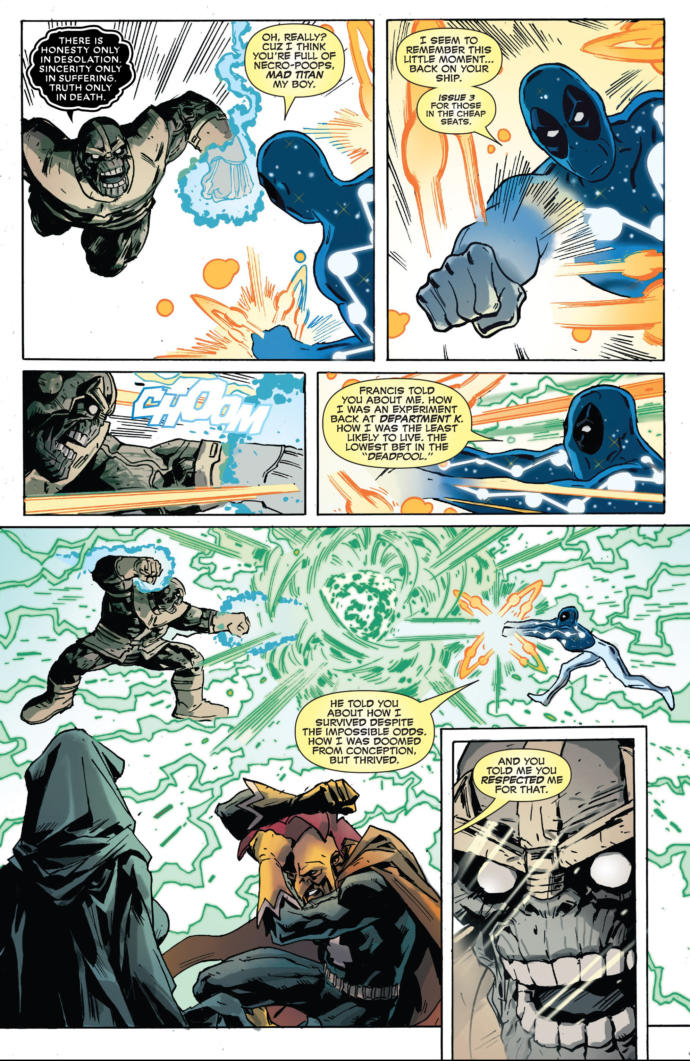 If there's any other rivalry that you think deserves to be on this list, comment below :)
Also, there's a reason I didn't mention Batman and Superman. I'm honestly tired of seeing them both go at it.