🎶 Introduction Poem— The month of December is on its way and so is Santa's slay. So here's a few of my Christmas faves for all of Santa's babes. Yes I left out many common films because I'm just choosing to name the ones I love. But if you've seen the ones listed below, feel free to let me know more above. Now on to the movies we shall go, and please read but dont be rude. Cause although Santa loves you little ho ho hoes, #DirtyDesii won't tolerate your bad attitudes 🎶
1. Better Watch Out (2016)
In this thriller, the "hot babysitter" will have to deal with Santa's killer naughty list.
2. Black Nativity
This African American musical retelling of the Nativity Story features Forest Whitaker, Angela Bassett and a number of R&B singers— Jacob Latimore, Jennifer Hudson, Mary J Blige, Tyrese, Rotimi, and Luke James.

3. Borrowed Hearts
In this rom-drama, Will from Will & Grace pairs with Monica from Touched By An Angel. He hires an employee and her child to play his wife and kid in order to winover a business deal... but unexpectedly falls in love with having this new family.

4. Daddys Home 2
In this comedy, Mark Wahlberg and Will Ferrell continue their rivalry as hilarious dad and stepdad trying to make Christmas unforgettable for the little ones.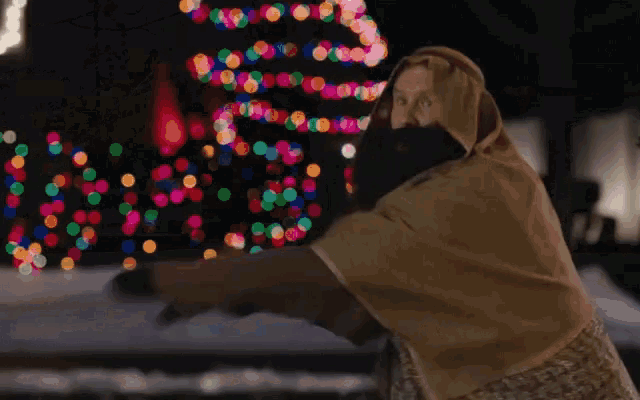 5. Deck The Halls
In this comedy, Danny Devito and Mathew Brodgerick are here to put on a lightshow as they compete to see who decorates their house the best for Christmas.

6. Die Hard
In this comedy, Bruce Willis plays a cop looking to save Christmas and his wife from a group of terrorists led by Professor Snape himself.

7. Diva's Christmas Carol
In this comedy, Vanessa Williams plays a former singer and current Ebony Scrooge. In this retelling of a Christmas Carol, She gets a visit from the ghosts of Christmas past (comedian Kathy Griffin), present (Rockstar John Taylor of Duran Duran), and future (Chilli of R&B Group TLC).

8. Eloise at Christmastime
In this rom-com, The New York Plaza's youngest and most annoying guest partners up with her granny Julie Andrews to bring together everyone for Christmas. This includes her room service waiter and his ex, the hotel owner's daughter who's about to marry a gold digger.

9. Friday After Next
In this comedy sequel, Santa Claus is coming to the ghetto (their words not mine lol). Craig and Day Day are hired as rent-a-cops in need of rent money and must deal with a pimp named Slickback... I mean a new pimp named Money Mike as well as a recently released prisoner (played by Terry Crews) whos in search of new booty.

10. How the Grinch Stole Christmas
In this comedy, Jim Carrey plays the lead in terrorizing Whoville during Christmas but starts to cave when he meets Cindy Lou Who.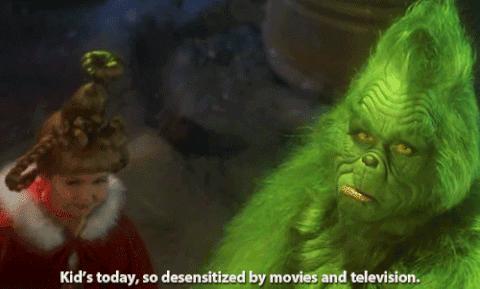 11. Holiday in Handcuffs
In this rom-com, Sabrina the Teenage Witch has been dumped right before the family's Christmas dinner. So she decides to kidnap a customer from her restaurant to take home as her boyfriend. Will Slater be Saved by the Bell and escape her grasp or will the two end up falling in love?

12. Home Alone 2
In this comedy sequel, Kevin has been left behind again but is back to terrorize the burglars from last Christmas.

13. I Saw Mommy Kissing Santa Claus
In this comedy, the Suite Life of Zack and Cody is anything but sweet when mom is caught kissing Santa. Not realizing its the father in costume, the twins (taking turn playing the same character) decide to sabotage Christmas.

14. Jack Frost (1998)
In this comedy, Batman has died and been revived as Frosty the Snowman... I mean "Jack Frost" as he finds a new form of connecting with his son.

15. Jack Frost
In this Rankin/Bass animation, the winter Sprite named Jack Frost falls for a human and agrees to become one himself in order to pursue her. However, he must first overcome a few obstacles that jeopardize their love.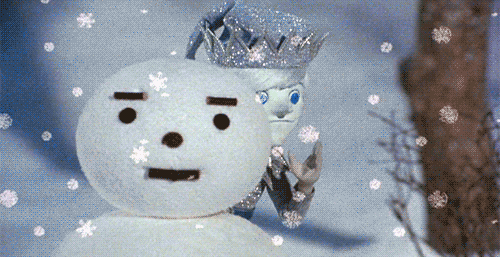 16. Jingle All the Way
In this comedy, Schwarzenegger and Sinbad battle it out over the last toy, one that both their sons want for Christmas.

17. Krampus
In this horror comedy, the demon Krampus has come to punish all on Santa's Naughty List.

18. Little Drummer Boy
In this Rankin/Bass animation, an orphan who loves playing the drums is accompanied by a donkey, camel, and lamb as they follow the north star and journey to Bethlehem.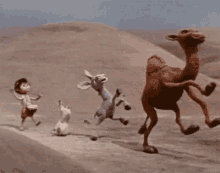 19. Mickey's Christmas Carol
In this short Disney animation, Scrooge McDuck has overworked Mickey Mouse aka Bob Cratchitt and is visited by 3 ghosts who teach him how to better himself... well 4 ghosts when you include the clumsy Goofy as Jacob Marli.

20. Must Be Santa
In this comedy, Black Santa is back in business!! Floyd is accidentally chosen to replace Kris Kringle who has passed on, but he refuses to take on the job. After realizing this may be the only way to see his daughter since he doesn't have custody, he decides to give the job a go.

21. Nestor the Long-eared Donkey
If you thought Rudolph had it bad, then you haven't met Nestor. In this Rankin/Bass production, he learns to cope with the flaws of his long ears as he helps guide Joseph & the virgin Mary through a sandstorm.

22. Perfect Holiday
In this rom-com, the sexy Morris Chestnut is a department store Santa who uses a little girls Christmas wishes to his advantage when pursuing her mom, the beautiful Gabrielle Union. Other cast-mates include Queen Latifah, Terrence Howard, Katt Williams, and Charlie Murphy (rip).

23. Polar Express
All aboard as Tom Hanks guides a group of kids on their journey to the north pole.

24. Preachers Wife
In this rom-drama and Christian retelling of the Bishops wife, Denzel Washington plays an angel looking to restore the love between a preacher and the wife he's been neglecting (played by the legendary Whitney Houston, rip).

25. Santa Claus is Comin To Town
In this Rankin/Bass animation, you get to see the comeup of Kris Kringle as well as how he met Mrs Claus and overcame the Burgermeister who outlawed toys.

26. Santas Slay
In this horror comedy, WWE's Bill Goldberg plays Satan Claus and yes you read that correctly. He sees Christmas as the "Day of Slaying" and has returned to wreak havoc during the holidays.

27. Snow Globe
In this rom-com, Christina Milian is transported to the inside of a snowglobe where eveyday is the perfect Christmas. Its all fun at first but while trapped inside, she starts to miss the dysfunctional family she left behind in the real world.

28. This Christmas
In this rom-com family drama, a dysfunctional family comes together for the holidays. That includes eldest son Idris Elba whos in debt and in trouble with some dangerously local collectors, the baby brother Chris Brown who just wants his mother's emotional support for his future singing career, sister Regina King whos husband is steady cheating, and other brother Columbus Short who's gone AWOL and is nervous about introducing his family to the makings of an interracial relationship.

29. Three Days
In this rom-drama, time is turned back as an angel grants a neglectful husband 3 days to get his marriage together before his wife dies "again".

30. To Grandmothers House We Go
Mary Kate & Ashley are en route to Grandmothers House but a couple of kidnappers decide to tag along for the ride.

31. Unaccompanied Minors
In this comedy, flights are delayed and the kids who are flying alone are unable to get home. They escape their sitter (Fez from That 70s Show) and then group up to run wild around the airport.
BONUS FILM: As if 31 films wasn't enough, I have one more film but ran out of calendar days. So lastly there's "Christmas Caper" starring Shannon Doherty as the holiday thief who returns to her hometown to Scrooge things up. I haven't seen this in forever and just thought of it last minute.But thanks for reading.