There are many forms of fashion that should be more popular; some of these might have been popular for a while but now they are not seen too much. If you've read my previous take about fashion, you know that I dislike baggy clothes, sagging, skirts and dresses. Keep in mind that I'm not judging people for their fashion preferences, I'm just sharing my fashion preferences.
1.) More skinny pants
I know that they are currently worn a lot but they aren't as common as they were from 2006-2009. While most women wear them, guys who wear them are shamed because they look "feminine". First of all, they are not feminine, people who think they look feminine need to read about history. They were originally a masculine piece of attire. It was men who wore them first. They use to not be called skinny pants, they used to be called breeches.These breeches looked like tights. After that they became tight fitted pantaloons.
In the 1950s they became a unisex fashion because Elvis Presley and Marilyn Monroe wore them although they weren't too tight. From the 1960s-2000s they became popular amongst the rock bands. Now 2016 they are still worn by both genders although for men there are some that are loose on the waist and tight on the legs. I personally like tight fitting pants, they should be even more popular. I think they look good on both genders.
2.) Polo Necks/Turtlenecks
They were popular in the 1990s-early 2000s but unfortunately they are no longer popular. Some of the older people still wear them but the younger people don't. People make fun of guys who wear them because they are considered "feminine". Once again, I tell you that they aren't feminine. They've been around for a long time, they used to be worn by sailors, naval officers, athletes, intellectual people and wealthy men. Polo necks used to be considered a masculine piece of attire. Nowadays although no longer in style, they are a unisex piece of attire. In my opinion they should be popular once again, they look good on both genders especially if worn with skinny jeans.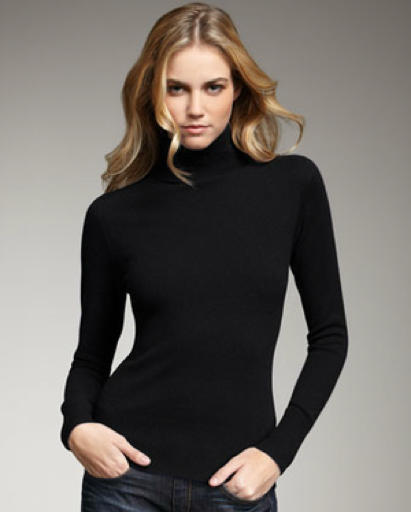 3.) Fitted buttoned shirts paired with slim, tight or flared fit pants
In my opinion, this type of style looks so good on both genders. For women I hope that it completely replaced dresses and skirts one day. Hopefully it will also replace wedding dresses for women as well.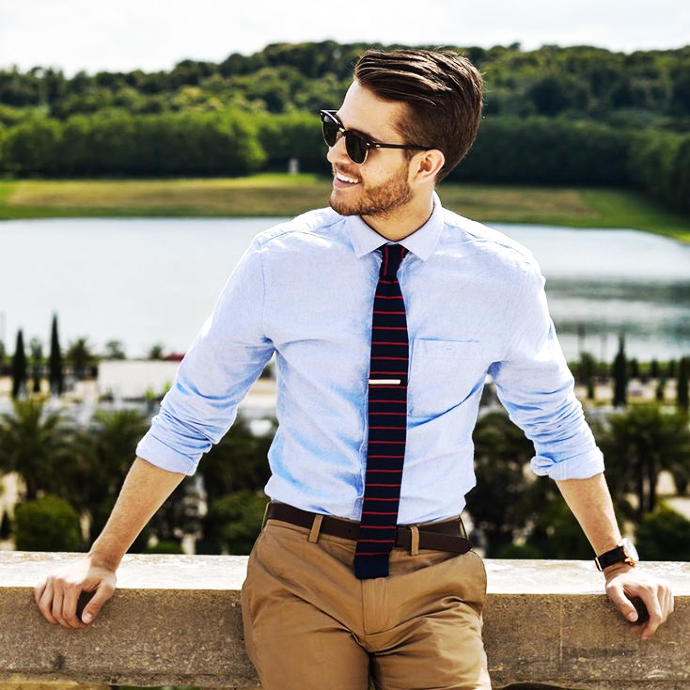 4.) Undercut hairstyle (for men)
This is the hairstyle I currently have; it was popular from 2014-2015. It still is trending but I think the "Samurai hairstyle/man bun" is getting slightly more popularity. Some guys combine the undercut and the man bun. However I think the undercut looks good on men, it should continue to be popular.
5.) Tight-fitting Suits
They are getting some popularity but I hope they completely replace the baggy suits one day. In my opinion they look way better than the baggy ones. Women can look good in them if they substitute the buttoned shirt for a turtleneck or without the tie.
6). Feminine Hair (for women)
It's kind of sad that I need to add this to the list but it seems that masculine hairstyles are being more popular amongst a lot of women. I hope that the more feminine hairstyles stay popular amongst women.
7.) Fedoras and Trilbys
Sadly, they seem to have lost popularity. I'm one of the few guys that wears these hats. I think they look good on guys. It seems that they are only worn on special occasions. I wear them a lot.
8.) Coats
They are slowly losing popularity, I think look very aesthetically appealing on both genders. I only see women wearing them but I think men should wear them as well.
These are styles that I would like to see more often. I find them pleasing to the eye and comfortable. I wear all of this attire except the feminine hair and I combine them (turtleneck with skinny jeans and trench coat, etc).
---