I mean look at 'im! This little sh*t is shorter than me and if he was like "wanna hug?" I'd be like "BRING IT IN MAN!"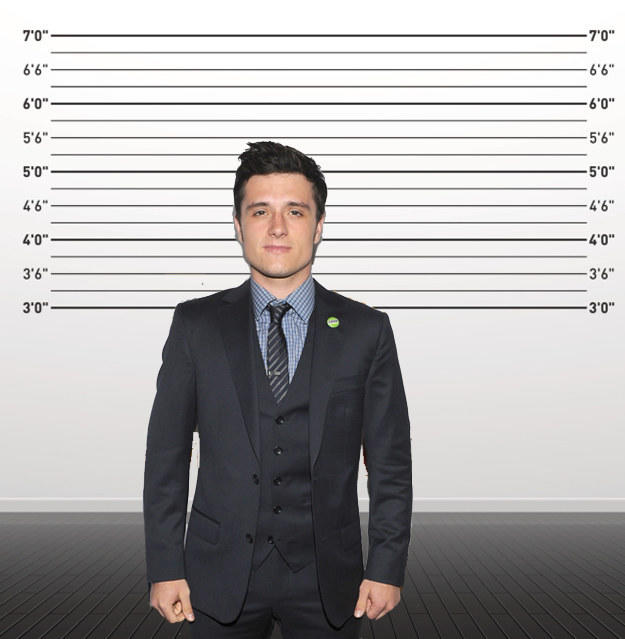 Ok so I'm kinda the odd one out with this one. First off I'm just going to say, yes, most women like taller guys but we all know that. The thing that I want to say is that, short guys, don't worry there are girls out there that love you just the way you are and I just happen to be one of them!! Yes we exist! Now let me tell you WHY short guys are so attractive to me!
1. I can talk to you at eye level
It so nice to be able talk to a guy and feel just really comforted by the fact that you are level with him. Like the thinking part of you (the most you part of you) is closer to mine and it's sounds super dumb but it suddenly makes the conversation feel more intimate which will probably be my favorite word in this myTake!
2. Huuuuugs
Hugs are just better with someone who is closer to your height. Like your chest and mine are squished together but I don't mean it in a sexual way it's just nice cuz it's so warm and awesome and then your arms seem to wrap around each other just right instead of when I hug a tall guy and it's either he has to bend down and that makes the hug just awkward because he's at an angle and therfore I can't quite wrap my arms around him to their full extent and only like our shoulder are really touching or him hugging his waist and my head is on his chest which is chill but I like my face to be closer to my man's face and I like to put my head on their shoulder and rest my cheek on their neck and its just so warm and intimate in the most innocent of ways!
And more!
Sorry that wasn't a lot but there's just a lot of little thing that I just don't have time to talk about it! All you short guys are just hot! Deal with it! Don't question. <3 please comment if you are a short guy or 8f you agree with me! Or if you don't it's a free country!