Intro:
Hello GAG, I'm back again haha. I love you guys and I wanted to do another myTake. This one consisting of things I think more women should do. Not all women of course, but It's my own little suggestion thing going on.
And to the men, I'll make one for you as well. You know, hopefully, if you don't hate me too bad for this one.
I'm not a feminist or anything but I am supportive of women of course, and I know some men take women empowerment offensive whether it's downing men or not. Which I'd never down one gender while uplifting another.
However, my point is, this might be my demise on GAG but I'm gonna say what I want anyway. Even if I get murdered in the comments.
Now as always, let's get started. Enjoy or not, both are welcomed.
1. Have Confidence & Self-Love/Self-Worth
I know for many is easier said than done. Trust me, I know the struggle here and it can get pretty intense. However, I feel it's extremely vital when it comes to life as a whole. Being comfortable in your own skin is an ever ongoing process, and I know some women may feel discouraged to be so upfront and confident.
But I'm here to tell you it's okay to embrace yourself. The good and bad so you can find balance with it. It's okay to be a little "cocky" sometimes.
Not in the sense where you think you're better than everyone. I mean in a way where you know your talents and worth. The cards you have to offer to the table. And never settle for anything less than what you have to offer.
If you go for higher, make sure you're willing to put in the work to reach that level yourself. This is really important.
That is always the end goal, in my opinion, to grow and be the best woman/version of yourself that you can be.
The ideal version of you, work towards that every day in small steps so it's no longer just who you wish you were, but who you actually are. Embrace mistakes and flaws and transform them into strengths and things that make you well... you, lol.
Helpful Tips:
*"Date Yourself"- By this I mean incorporate more "me time" into your life when you can. Praise yourself when you're doing good. Learn from the things you do bad. Take yourself out places, and sometimes stare in the mirror for a moment just to take in your appearance. Embrace it and if you want to change it make short term and long term goals towards doing that. Be patient and get to know/love yourself.
*Take It In Small Steps- Don't rush into any big changes or habits if you can. You're more likely to fail and bounce back to old ways while doing so. Instead, focus on doing small things every day to build the muscle of confidence. Try to find the positive in the negative in any way you can.
*Don't Take Life Too Seriously- I understand we all have struggles going on in life. However, it's okay to not take some stuff too seriously. Relax a bit and have fun with just everyday life when you can. It really helps the mind and that bleeds into building confidence. For more help here's my other take on how to do that.
The Art Of Not Giving A F**K (The Healthy Way)
2. Start Calling Bullshit When One Sees It.
Alright, this one isn't about downing anyone for starters. This is about in general, not believing bullshit in any format, or the way it's fed to you. Whether that be from yourself or others. So let's get into this.
Yourself-
This may be either really easy to spot or really hard to. There is usually no in-between. Bullshitting yourself is when you know you're able to do something but you convince yourself otherwise due to laziness or just lack of effort. Or when you're overall playing with something you know you could be more serious about. And some you guys know what I'm talking about.
A good sample of this would be procrastination. Trust me I know how hard this can be, but you have to overcome it as much as you can to get stuff done in life and move forward.
Motivation comes from doing something you don't always like long enough to start seeing results. -Cherry
Don't let yourself get in the way of making your life better. Your future is the result of what you do now, try to make the most of it when you can.
Others-
This goes out to the people in your life that will try to play you or bullshit you in some form or fashion. It happens all the time, and it's not always too serious, no need to freak out. However, I've seen a bunch of girls believing toxic things someone said to them about themselves or things that don't add up with other people.
I'm here to say, just because someone told you something with a straight face doesn't mean it's true or worth listening to.
For example, (True Story): One friend of mine told me her boyfriend was in the hospital getting surgery for a mosquito bite and that he'd be gone for a few days. She came to me crying and scared for his life. Automatically I'm like-
I researched all the details he gave her just to make sure I was right that he was full of shit, and I was. She called me a liar and fake friend for days. But simple logical thinking proves something like that is stupid and bullshit. He was cheating on her in the end like I guessed.
The point of that was to say if something doesn't add up, it doesn't add up and it's okay to call it out and want answers.
Don't be rude of course, come from a factual and or logical standpoint always, but trust your gut as well. Don't let people tell who you are, what your worth is, and dumb stuff to get away with things.
3. Be More Open-Minded & Sexually Expressive
I really do think more women should start being more open-minded and sexually expressive. And I think not only women but men or your partners, In general, would love it.
Sometimes I think women are more likely to be afraid to say what they want to do or try. Or even initiate sexual acts with partners. Which I think needs to stop. Being sexually expressive and open isn't bad in any way. Nor does it make you "too dominant."
It's just being assertive and confident in knowing what you like and or want.
To me, that adds passion and fire into being intimate with someone. Also, it gives the men or your partner a direction to go lol.
A lot of times they have to experiment or take a chance because so many women don't speak up and tell them flat out what they like/ want or what their spots are. They have to pry it out and or figure it out themselves. Which is really just a long process for everybody involved that could be avoided.
Embrace your own sexual expression and don't be afraid to show it when you want to. Doesn't make you a whore or slut either. It's a natural thing to be seductive and pleased with your own body and desires.
Let go and just be you as always. Try new things as well as starting sexual interactions with your partners more often. Surprise them even by doing something you normally wouldn't do. Show your desire for them. I'm sure many would appreciate it. What matters is how you value, behave, and respect yourself. As well as others.
4. Be More Fearless Against Pressure & Intimidation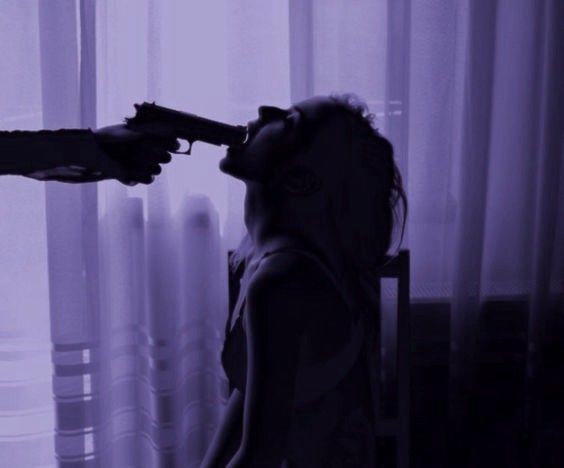 Just like I'm writing this take as well and many others that I've done before because I wanted to. I think more women should do that in life. Do things and speak out because they want to, and say whats on their heart no matter the potential feedback.
At the end of the day, it's your truth and or opinion. And can't no one tell it like you can. So smile and let yourself free.
Build some thick oily skin and let the polluted water trolls roll off you with ease. I'm not saying don't take constructive criticism, of course, that's always needed but pointless assholes or cruel remarks don't deserve to be acknowledged or given attention. Stand strong, be honest, and assertive. It'll take you far.
5. Realize It's Okay To Be Vulnerable And Or Sensitive
I know some women have bad trust issues or problems where they have been done wrong so many times they find it weak to let themselves feel and be human. They have to keep up an uptight and strong attitude /mindset all the time.
It's better to let the emotions come without trying to fight them and then use that energy to keep you aware and grounded with what's taking place in life.
That stupid saying "No catching feelings." It's for the birds.
If you genuinely like someone you feel that's good for you. Then go for it and try it out. Trust yourself to stay level-headed and go the speed you're ready for. If that doesn't work out you'll have plenty of options in the future.
Take your time and allow yourself to experience life.
And that's my take for today. Lol, don't murder me too much men. You have one coming too. Even if some of these apply to you as well. Love you GAG. Have a good one.
Sorry for typos I missed haha.
---