I am here to share some shocking cases of fraud on social media.
Case one:
One Aunt used the picture of her niece on Facebook to impress 60 boys and she had a 7 year relationship with one guy using the picture of her niece. She would ask them for mobile top-ups and gifts. Those boys didn't know they were talking with a 60 year old woman.
Her niece wanted to know who was using her picture on Facebook and she realised it was her own aunt, her 60 year old aunt. Aunt as in mom's sister.
https://www.samaa.tv/news/2020/01/woman-held-for-defrauding-men-on-facebook-using-nieces-picture/
(This happened in Pakistan)
Case two:
A 21 year old girl called Gemma Watts lived in North London. She lived in an area called Enfield. She posed as a 16 year old boy on Facebook to groom teenage girls.
She didn't only lie about her age and gender but she even lied about her mother being dead to gain sympathy.
She began grooming them by talking to them, asking for provocative pictures and she used words like "babes" to flatter them.
She then began talking to them on the phone and eventually convinced them into meeting her in person.
She slept with 50 girls by pretending to be a 16 year old boy.
In one case, she even sent pictures of a knife to threaten a girl using her pictures.
Those 50 girls realised now that they slept with a 21 year old girl and for many of them it was their first relationship. One girl was only 13 years old.
She has now being jailed for eight years.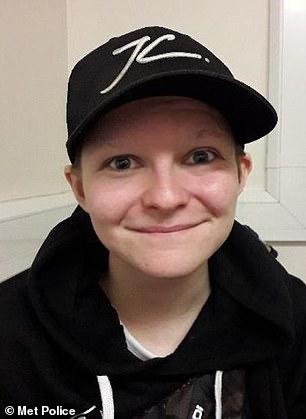 https://www.dailymail.co.uk/news/article-7872547/Woman-21-posed-16-year-old-boy-sexually-assault-50-girls.html
Case three:
Many girls are posing as boys on Facebook to blackmail girls using their pictures for money.
(This happened in Pakistan, in Sindh to be specific)