I'm a girl who got some help from really kind guys. This is what they said:
10. Jail
It's easier for a guy to end up behind bars. Girls go to jail too, but let's be honest, jails are full of testosterone. (I know girls have testosterone too)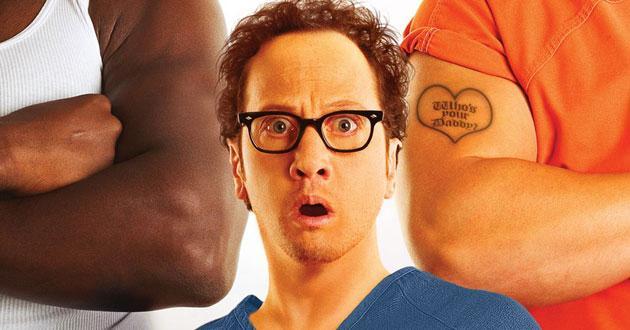 9. Yes sir!
Guys gotta be soldiers, it's unfair that they must die for their contries and most girls don't go through this. This is a guy's job. Men fight more wars than women.

8. Don't cry, u faggot!
- Hey hey, what are you doing? Are you crying? Are you gay?
"Boys don't cry, Real men don't cry" What kind of bullshit is that? Yes, they have dicks, but it doesn't mean that they're not humans. Guys should show emotions as much as they want and be real men.
More emotional suppport for them, please!

7. STROOOOONG

- Babe, can you help me with this? I can't open this jar. I'm a girl and I'm not strong enough.
- Honey, my dick doesn't give me superman's powers.
- Oh, okay. Well, can you repair this?
- You think I'm a plumber?
- Gosh!! Is there something you are good at?

I have to be honest, I always ask for help when it comes to streght stuff and it's unfair because not all guys know how to handle tools, come on, it's not just their job.

6. Stereotypes
Guys are harassers, rapists, drug addicts, brute, cheaters, violent, the drunk ones

NO! NOT ALL GUYS ARE LIKE THAT!!!
5. You're the guy, you have to pay
Justice is to pay what you had. But hey, girls have pussy, they can't pay, let's take our wallets out and pay for the whole thing.
Girls, we can make money too, let's be fair and pay for our things, let's be independent.
Guys are the ones who have the responsability to bring food to the table. I'm not saying girls don't do this, plenty of single mothers go through this.
4. Boners
You don't know when girls are horny, with guys is super evident. It happens everywhere, at school, at work, while swimming, when you wake up. It's awkward.

But hey... Boners disappear when you get old! That sucks! Gotta buy viagra and sometimes it is not enough. Poor guys, it's all about the dick.

3. Umm, wanna go out?
Girls ask guys out too, but it's mosly a guys job to do the approaching, they propose and we get to decide. And when a girl goes for it, most of the time they don't get rejected.
Some guys are super shy and the fact that they have to face their fears and ask their crush out sucks.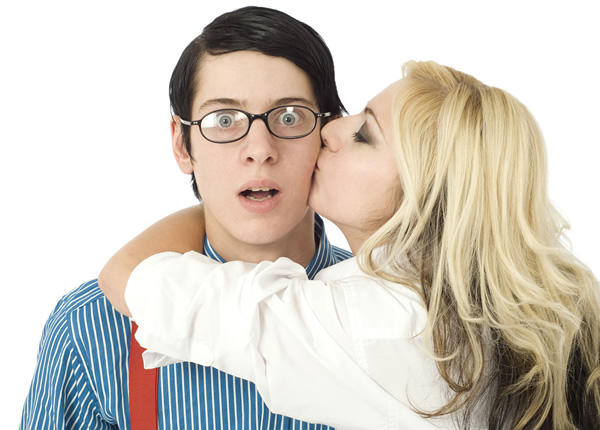 2. Girls have advantage
The world is falling down, huge hurricane, amazing earthquake, the titanic is drowning, let's save the pussy!!!
1. Trying to understand her
Guys biggest labor is to guess. Guys hate to guess. They can't know what we want because we love drama. Oh guys, I'm so sorry we are so complicated. I really do my best and try to be as simple as possible.
Guys have to figure it out what we are thinking, what we want... We don't even know what we want. Sorry about that.
Honorable Mentions:
A. Virginity
Dude, you lost your virginity, you are my goddamn hero!
Dude, are you virgin? What a loser, you're a faggot.

B. You want what??? I'm the mother and I had the baby!
Guys are dads! Guys can be good mothers too! Some of them deserve to get the child over the mother.

C. Dick size
Guys never know if girls care about size or not. They worry about it!

D. I can hit u 'cause I'm a girl but you can't hit me 'cause you're a guy
A girl hit a guy, nah, not a big deal.
A guy hit a girl. HE'S SO GOING TO HELL!!!
Being a guy hurts too, life is never perfect.
Read this one too so you can know being a girl is not easy either: https://www.girlsaskguys.com/girls-behavior/a10588-things-i-hate-about-being-a-girl

Thanks to: @muspelhem_5 @Touglyforfemales @Eugene @front2back @DarkHumorRUs @AllThatSweetJazz @DeltaDanner @hypno-trip
You guys helped me a lot, thanks!