Welcome to another controversial myTake where a woman writes to men! 🙋🏽😂
LOL oh man, the shit you guys label each other with, I love it. I've seen this around a lot lately, and every time I do, I'm thinking "what the hell is people's problem with this kind of guy?" All you need to do is look up "white knight memes" and see my point lol.
As some of you may know, I don't believe in the whole alpha/beta thing. They're just Greek letters people. 😒 The "White Knight" is no different: it is a new label on the rise. For this take, I'm going to go with the logic that this 'type' of male does exist and still argue that overall, there is absolutely nothing wrong with a white knight.
A Definition:
Let's pull out the one from the oh so reliable and accurate Urban Dictionary. ❤️
White Knight: A person (usually a male) who sees the typical maiden in distress, and believes that he can help her. A male version of the "mother figure" that some girls become.
Sentence examples
1. "Why is he going out with her? She's broken, and a little crazy."
2. "The fool's just being a White Knight."
Okay cool. So far, we understand this definition as: a man who likes to help and/or defend women, and kind of a dad figure. The sentence examples imply that he's also a man who can be 'too nice' indicating a lack of individuality for the sake of dating a woman. It also implies that women who are "broken, and a little crazy" are not date worthy, hence, any man who dates or defends a woman like this is... excuse me, a pussy. Finally, the other example states that he is a 'fool'.
SEEMS LEGIT. 😑😑😑
So far I haven't found the problem, so I kept looking for one.
The Psychology and Character Traits of a White Knight:
This 'type' of male is commonly known in psychological discourse to have the 'rescuer personality'. Still no problem yet. Any male or female who has an issue with this is only so far up their own ass that the thought of reaching out to others selflessly seems abhorent.
As I began to search more, I realised that a #WhiteKnight is, in a nutshell, an exaggerated version of a 'nice guy', who also happens to get shit from some males and females, which is a WHOLLEEE other issue in itself. Know why? KNOW WHY? because a 'nice guy' is considered... wait for it... BETA. LMAO! 😂Little nicknames for every damn thing. #nicknamesforevaa !!!
If we were to summarise the 'white knight', how would we do it? Here's something I got from Psychology Today. . .
A white knight typically has many of the following character traits:
Fears emotional distance. ✔️
Is very emotionally vulnerable and sensitive to idealize the partner. ✔️
Has an extreme need to be viewed as important or unique. ✔️
Tends to be self-critical or reactively blames, devalues, and manipulate others. ❌
In relationships, a white knight tends to show many of the following behaviors:
Is attracted to a needy partner or a partner with a history of trauma, loss, abuse, or addiction. ✔️
Fears being separated from the partner, losing the partner's love or approval, or being abandoned by the partner. ✔️
Engages in controlling behavior, often under the guise of helping. ❌
Maintains or restores connection with the partner by being extremely helpful or good. ✔️
Responds ambivalently to the partner's success. ✔️
Describes a sense of "oneness" with the partner. ✔️
Fails to recognize the partner's manipulative behaviors. ❌
Is seduced by the sexual or dramatic behavior of the partner. ❌
Evokes strong feelings in the partner in order to avoid his or her own emotional discomfort. ❌
Maintains hope for a gratifying relationship by denying the reality of the partner's issues. ❌
--> NOW we're getting somewhere. NOW I've found problems. As you can see [if you can see emojis :P ], anything I've ticked ✔️ is something that shouldn't or wouldn't be considered an issue to MOST women [except those feminazis who think a man opening a door for them is sexist. ugh]. Anything I've crossed ❌ most likely would be an issue, or destroy his individuality. There are different explanations for each of those, but believe me when I say these have been carefully thought out, and if you have questions, just ask without being rude. -.-
Ok, we now have negatives and positives, and as far as this list goes, they're pretty close. So what now? Is the "White Knight" still a good thing to be, or is it just one of those personality types no one should ever try to achieve?
Let me say this. ANY positive or negative personality TRAIT can belong to ANY personality TYPE, so first we must realise that all of these points do not apply to 'white knights' alone. We must also recognise that the positive aspects of this 'type' of man are incredibly attractive, and can even inspire in the long run.
>>>> THERE IS NOTHING WRONG WITH BEING A GOOD FUCKING DECENT HUMAN BEAN. CAPEESH? This is one of the primary reasons I defend the negative connotations behind this label. He isn't a player. He isn't a heartbreaker. He isn't shallow. He isn't selfish. He isn't inconsiderate, egotistical, arrogant, and rude, and these are all some of the WORST flaws any human can have.
The negatives of course, could use a lot of work. Things like manipulation, failure to realise that you're being used, devaluing others, etc etc, are unacceptable from anyone. One should remain self aware, no matter how far you come in life to ensure you stay grounded. If he's a bit of a pushover, so what? Is it your business? If he thoroughly enjoys helping women and defending them, so what? Or would you rather him add to the increasing figures of domestic violence internationally hmm?
What exactly is it that you guys want from each other?
When you spot a dickhead, you ridicule him, and when you spot a sensitive man or a softie, you ridicule him. What gives? Make up your minds.
"We should aim to be somewhere in the middle". Yes I hear you, but if this is really your response, have you not at all considered the vast spectrum of personality types? And who are you to even say which is more superior? And what authority do outside influences have on your life or anybody else's? If you strive to be a man who won't be manipulated into believing that your gender operates like some kinda wolf pack, then that includes the media by the way, stud. 🎩
We're all very slow to focus on people's qualities, and incredibly, disturbingly quick to point out their flaws. Best to look at your own and stay silent before you embarrass yourself.
The Last Word:
So I searched and searched beyond the sources I showed you of course, and realised one thing. The only problem with a "White Knight", is that he has flaws... but wait. That is actually NOT a problem because every single human being has flaws. 'Problem' eradicated.
A white knight is nothing but an exaggerated nice guy.
There is no reason why this stupid label should exist, but even though it continues to, it should never be used condesendingly. If it is, then people who use it that way have no idea what they're talking about. It's like saying "You should never eat pizza". Dude what the hell? -.-
Telling me I don't understand male behaviour, classification and psychology because "I'm a woman" will only strengthen my view as I'm not an idiot, I read a lot and I observe what goes on in my life. Thanks.
But most of all...
I strongly believe this so called "White Knight" has amazing potential to become a Dark Horse. #LookOutStud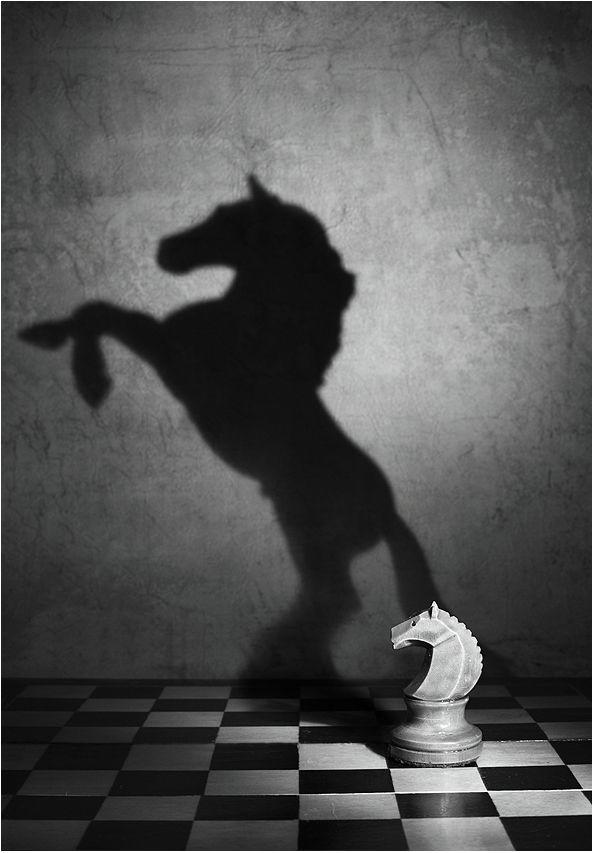 ---
~j.B🍌