Reasons why guys lose interest?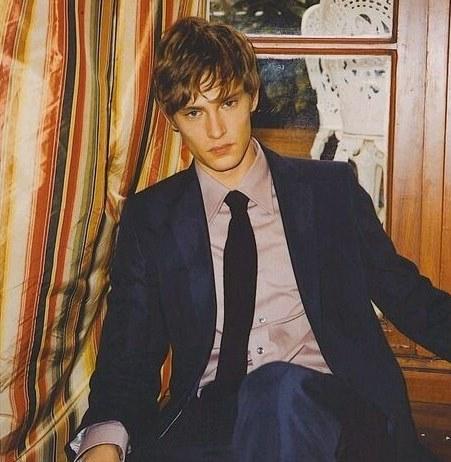 Updates:
---
If you don't show the same level of interest he shows, eventually he will get bored.

Rubbing it in his face that you are open to other guys.

Dressing like a slob 100% of the time. 'Slob' from his POV.



That question is a little too vague. Usually, once I get to know more about her I begin to see things that just aren't matches, that although I find her attractive and fun on a very superficial level, our worldviews, what we want out of life, what our life goals and where we want to go, value systems and other things don't really line up and that we are just too different on too many core topics to really have a future.



A farmer want to travel with an unsubordinated horse, so he attach a carrot in front it. The horse walk straight forward to get it but after some time he find out that the carrot is way too hard to get. So he give up.

There either too unavailable or too easy they have to be just right.

1- he wasn't intersted to begin with so you never had a chance of anything serious with him
2- he thought you were great before getting to know you then found out you are bitchy/ have attitude or really naive/dumb
3- he found out about some things in your past that turned him off

Either:
When the girl isn't who I thought she was/getting to know her, she isn't my type.

Or if I've been "talking" with this girl for a long time (except we have short and boring conversations) and she has an obvious disinterest in me, it becomes influential and I also lose interest. However, most of the time I'd probably still be interested and it leaves a big cut when her disinterest becomes apparent later on or she reveals her feelings aren't mutual. It's difficult to to tell especially when you're being lead on and later come crashing down.

SHORT ANSWER:
We don't click well together. Bad/short conversations. Views are too different. Etc. However if interest is there, usually it's hard to let go of.

As soon as she tries to control me by begging or assuming, I'm gone. If you assume me to only want sex, congrats. As I always say, I'll remind her in her 30s when the tables turn. I'm just as tired of all these question on here, saying "aww, why doesn't he want to have sex with me anymore?" As in "why doesn't this stupid switch turn to 'want sex'?"

We're no sex machines. We're no heroes. In short: We don't live to love you.

Girls are dull things. Objects. Half the time if you're not fucking them you're listening to garbage no one cares about.

the real question is why do women lose interest.

Lack of progress or just not serious. You might be too "easy" like he doesn't have to out in any effort at all, or he doesn't feel like you put in as much effort as him. Could also be that he has found someone else he fancies more

She's not interesting, would be a fair bet.

Playing hard to get or acting uninterested..

Playing on her phone during a date, it is rude..

Taking ages to text back..

I can only speak for me: i find many things people do pointless, their behaviour, the things they do, their wishes, i have a hard time to stay interested in people they are all the same. Not many people are special enough to keep me interested

Sometimes we only wanted one thing from you and once we've had it, we move on to the next Conquest. It's up to the bitch to keep that pussy tightly wrapped around his dick and give him a reason not to lose interest.

Lack of girls interest in him!

Losing interest can be counted as getting bored.. You need to keep things fresh and at the same time.. don't go All In.. save some for later

They realise something isn't as interesting as it seamed.

Same reasons girls lose interest

That can become two different categories. Depending with good guy vs bad guys.

They only started dating you for you're looks not you're personality

for me i loose interest when i saw her doing things i dont like or i have concerns about.

Definitely having my time wasted.

Because she is to boring? And she doesn't know What she wants

That's due to time and interest
lose interest when they're not as invested as you are in the relationship in the first place... they think of you as temporary or they don't see you in their future or long term serious relationship.

This one is easy. He loses interest in you when you lose interest in yourself. Your life becomes his. You're always available to meet up because you made him your number one priority.
To avoid: love yourself first. Keep your hobbies, pursue your interests and make time for your friends.

Wasn't that interested to begin with
Found someone else
Not willing to commit or get serious
Nervous/scared
Afraid of rejection
Busy with work/school etc.
Not sure if you like him

Um.. that's all I can think of?



Girls act a certain way to get guy & once they have them they start actually normal again?

Guy is just immature?

Realized he wasn't ready to settle down?

Therw can be so many reasons 😕

they get annoyed and resentful of the way they are treated OR they get distracted and never intended to commit anyway.

A guy I was interested in said he lost interest in me because he said if he didn't ask a girl out right away they end up just being friends.

They think you are boring or find someone better :(

something else got their attention (something they like slightly more)

You're not what he thought you were in or he found another girl he likes more

Gotta suck dick often in order for him to not lose interest.
Click "Show More" for your mentions
Select as Most Helpful Opinion?
You cannot undo this action. The opinion owner is going to be notified and earn 7 XPER points.