1- Blackening of the Bride- Scotland
During this pre-wedding tradition, the bride is captured, then covered in mud , molasses etc...by her family and friends then finally paraded publicly for the community to see.
2- Cupid's arrow - Yugur people of China
The husband shoots his bride with a bow and arrow (without the arrowhead) several times then collects the arrows and breaks them during the Wedding ceremony. This tradition is made to ensure that their love will last forever.
3- The whale's tooth- Fiji


In Fiji, the husband-to-be must gift a sperm whale's tooth (Tabua) to the bride's father as a gift.

4- The Fatter, the better!- Different parts of Africa
In some African societies being fat remains a symbol of status and power. The chubbier the better. Women are even force-fed by their relatives as a way of grooming before the wedding.
Some wealthy families even pay for "Fattening rooms" where brides get excessively fed for a certain period of time.
Although some African societies still view being fat as a symbol of status, power, fertility and beauty it's becoming less rampant with the increase of awareness regarding obesity related diseases.
5. Spitting - Greece and Kenya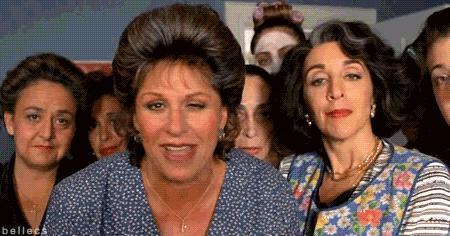 In Greece, spitting on the bride (mostly dry spit) is regarded as a symbolic sign of luck and good wishes.
In the Maasai tribe in Kenya, it is considered a blessing for the father of the bride to spit on her head before she leaves the village with her husband.
6. Amarya- Morocco
In Morocco, the bride has an entrance worthy of a princess. She's carried by 4 men or more on a structure called Amarya.
7. "Stealing" the groom's shoes- India
The groom's family tries to protect the groom's shoes, while the bride's side of the family tries to steal them during the celebration. This is a playful occasion to bring the 2 families closer! Sounds fun!
8- Bridal Henna- Horn of Africa, South Asia, North Africa and Arabian Peninsula.
Henna is commonly used for body art during the wedding celebrations (usually on hands or/and feet) in these parts of the world

Indian Mehndi style
Tunisian Harkous style
Somali Henna style
9- Smashing dishes- Germany
Dishes are smashed during the wedding so that the sound keeps evil spirits at bay.
10-Beating the groom's feet- South Korea
The groom's feet are beaten with fish canes after the wedding ceremony. It supposedly shows strength of character in the groom.
---