Disclaimer

This is a fictional story which involves body transformations

Reader Discretion is Advised

This is also something that is desired and enjoyed by fellow gaggers
"I love ur stories! good job" "That's a cute story" "Good story" "That's a great story. Well done!"
The concept of stories is also enjoyed
"I wish more fanfiction would be written on here." "Stories are cool" "I like it and I don't care about the grammar this is gag, not a book" "Sure. I like it."
Please don't read this if you don't like it but if you do, thank you.
"Do an average day at work vs at home" "That could be extremely interesting"

As you wish
We both looked into the glowing dome. "A stay at home mom can be alright and good but what if a man also understood"

Adam: I felt myself slightly gain height. My face started to slightly change and I felt my nose became more defined. My under eyes got puffy and soft. My hair grew out and lay careless around my head, I could not do much with it these days. I felt emotional and physical drain with a new sense of urgency, that had yet revealed itself to me. My face became rounder and my arms started to gain weight giving me slightly flabby arms. My whole body started to gain a little weight, adding a little more padding to my legs, and butt. I felt added weight on my back and a muffin top emerge from my waist. A loose-fitting shirt grew in to give enough space for my added weight on my chest and to hide my new muffin top area. A pair of leggings grew over my legs, they felt like most comfortable option. A pair of beat up pink tennis shoes grew over my now worn out feet.

I then realized all the things I had to do today, I had to go to the store to pick up groceries, pick up the uniform for kids' music class that was being dry cleaned, I also need to pick up their instrument from the store that was being tuned up. What time was it? I had to wait for the repair for the repair man to get here at 11am. The kids needed to be also picked up and brought to their after-school activities, did I have my daughters' sports bag in the car? I looked around frantically and asked what I was doing up here with everything I needed to do. I was so desperate for just a little bit more sleep and was waiting to get a nice rich chocolate mocha from Starbucks.

Sarah: I lost all my muscle mass very quickly. I grew a little extra height but then I grew a ton of weight and I felt a pot belly grow at my stomach. My nose and face also became more defined and a pair of glasses grew over my face. My face also now had hair which should have probably been shaved two weeks ago. I smelled like I had not taken a shower in a couple of days. I felt a long robe with a felt robe tie hanging down undone. A simple t-shirt with pair of pajama bottoms also grew over my body. I was tired and sleepy.

I was trying to think of what I had to do today. The kids told me a bunch of stuff, I thought I had it written down somewhere. But I know for sure that I had to pick up my wife's dry cleaning for her work. I wondered where my cup of coffee was and if I could sneak in a college game before I had to get started with all these chores. I remembered all the dishes piled in the sink and garbage that had to be taken out. I started to overwhelm myself and I turned off my brain for a minute. Then I wondered where my coffee was again.

Adam: Whoa! Whoa! I thought to myself is that what mom's go through, no wonder they really tear into their husbands when they get home. So many things to worry about… how do you worry about so many, I could almost feel medical problems rising up based on my worrying. I thought for a moment, I was holding back going to the bathroom… why was I holding that back!! My thought process was I had to find a place to schedule it in. Wow! That is a lot of pressure.

Sarah: I came out of my trance, relaxing was kinda nice. He was stressing out but he was processing and not trying to think of everything at once. It was good to turn off my brain for a bit. But it was also hard adjusting to knowing how to handle things. It felt like it was a recent change but it seemed like learning was slower. It made me think about how guys thought about things. They were slower but they were focused, or at least it seemed that way with who I was.

We both looked at each other. We laughed slightly but then were curiously turned on by our appearances, likely from our form's personalities. We seemed to understand the thought process of each other better. We both saw the pieces move again. We both dragged ourselves over to the board with our tired bodies. We watched the words appear "You were busy at home while your SO was at work, now take their place and Work like the clerk."

Adam: I started losing weight and actually felt a little bit of muscle. My body was healthier and leaner. I felt like I went to the gym on a regular basis, to stay fit but also to destress. My hair was now shorter and in a pony tail in the back. A white satin shirt grew over me as a top which was not tucked into a black pencil skirt as my bottom. It was matched by my black heels. I also now had a cute black leather purse.

I was really struggling at work just to be taken seriously. I was getting there but it was taking a lot of work to do it. It also did not help that I had guys at work being immature and commenting on my figure. I actually had catcalls from workers on the street but while men at work were slightly better, they still made sexual comments. I just let them slide, I did not want to stir up trouble because I wanted that promotion. At first, it was nice to be called out on my body, I liked to still know that I was still attractive but after time it just led to harassment. On top of this I was given lots of tasks to do at work, I could not even spend time on the harassment because I was so busy with other things, I just would block it with sarcastic or blunt comments and they seemed to work most of the time. I was really working my butt off and I just hoped it was going to pay off.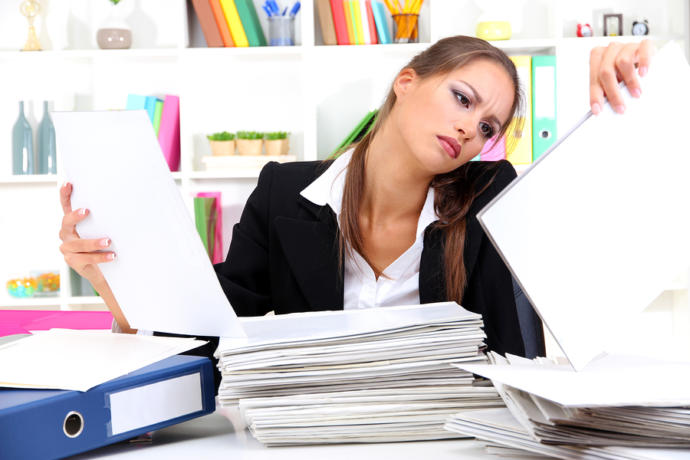 Sarah: I started feeling myself get thinner and then gaining muscle. My hair was now neatly trimmed and my face clean shaven. I felt pretty good and full of energy. A very nice white unwrinkled dress shirt grew over my chest and a nice black button vest with tie also grew in over my white shirt. A nice light shade of black pants and a buttoned-up dress coat grew in with a pair of shinny dress black shoes.

I felt like I was a king at work sometimes. But then I saw that my job was hiring girls as other men left. I heard HR talking that it was good for diversity and the company image. It made me wonder if they were thinking of replacing my job. Other girls there laughed and giggled but pretty much kept to themselves. I had a couple of girls come by to me for help but it was also quick and temporary, nothing meaningful came out of it. My boss also liked to have me come into work as much as possible. It was exhausting, working long days and getting little time off. I was lucky during my time off not to get called in. While I was at times treated like a king, it was empty responses. They encouraged me but it was always encouragement that did not feel meaningful, more like a script then it was personal. I was lucky to have a couple of guys to relate to me at least.

Adam: I had no idea girls still struggled with that in the workplace, I thought we have progressed since suffrage and the woman's rights movement. It clearly was not as bad but still by no means equal. It was also sad that women had to go through such harassment and it drove me crazy to think that this body might have been trying to forget a butt slap at work. It gave me chills to think that she was struggling through that just for a promotion.

Sarah: I guess guys have their struggles too. It is clearly not as bad as women but it is not always perfect social setting for them either. We both have our own struggles.

We looked at each other and looked at the pieces as they were now moving again.
What happens now? What happens next?
---