Everybody has crushes and it seems even in my tv and music crushes I'm selective lol. I'm not boy crazy, I just go crazy for the boys that make an impression on me (even in tv and music). These are my crushes from the past. Feel free to list yours in the comments below.
Soap Opera crushes:
Justin Bruening: Jamie Martin on All My Children To say I had a crush is kind of an understatement lol. Obsessed was more like it. Being as that I was like 14 or 15, I mostly liked him because I thought he was cute. Though, when I found out he married one of his co-stars, I did cry lol. I'm past that now.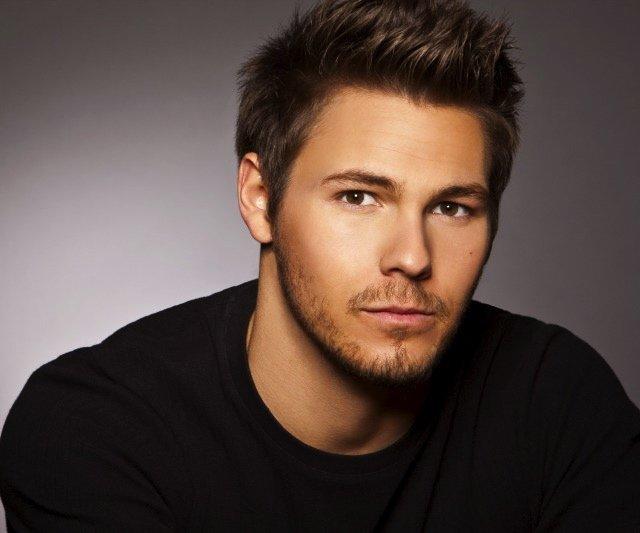 Scott Clifton: Dillon Quatermaine on General Hospital His character on the soap was funny and just down to earth, so I think that's why I got a crush on him. I also thought he was cute, but I think a lot of people would disagree with me on that.
Brandon Barash: Johnny Zacchara on General Hospital In the soap he plays the son of a mobster and ends up becoming a mobster himself. So, I guess he would be considered the "bad boy" type, however that's not why I got the crush. He played the piano in the show (and actually does in real life), so that made me see him as beautiful soul and he was funny on top of that and really really cute. Lethal cobo there lol He married one of his co-stars Kirsten Storms and they had a baby together . All I can say is, he's beautiful and she's beautiful and that baby is probably going to be beautiful. Just sayin lol.
T.V. Crushes:
Drew Fuller: Chris Perry (aka Halliwell) on Charmed I remember watching season six of Charmed and getting huge crush on Chris. I don't know why exactly, just something about him that I liked. Plus, him being cute didn't hurt lol. I know he ended up on that show Army Wives, but I liked him better in his Charmed days.
Jason Dohring: Logan Echolls on Veronica Mars His characted also played the bad boy type, however he was a "bad boy" with a good heart but a crappy home life. Which, probably is why his character was an ass at times. But, it was when we was sweet and sarcastic that I liked him best. Plus, he was cute lol (or at least I thought so)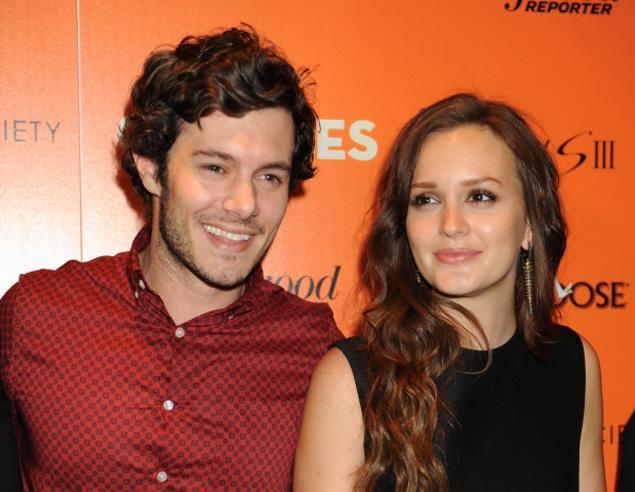 Adam Brody: Seth Cohen on The O.C. He played the nerdy rich guy, but he was awesome. He was funny, sweet and smart. Came up with that whole "Christmakah" thing, which is awesome! Plus, he has one of the best smiles. It's very sweet and approachable. He's just a hard guy not to like. Cute, sweet and awesome! Forever crush lol.
Music Crushes:
Patrick Stump: Lead singer of Fall Out Boy This was less of crush thing and more of a lust thing lol. I don't really know why, persay. I just really love Fall Out Boy and their lyrics to their songs have a tiny bit of dirtiness to them (at times) and pair that with his voice,you get lust lol. Over the lust thing, but still love Fall Out Boy.
Tom Higgenson: Lead singer of Plain White T's I love the Plain White T's! They and the band above are both from IL, which is awesome! I'm not sure how I got this crush, it could have been that song "Hey There Delilah" (it is a beautiful song) or it could be quite possibly his beautiful blue eyes lol. Either way, I really had a crush on him. I don't anymore, but I still love the Plain White T's.
Matt Giraud: Contestant on season 8 of American Idol I'm a little leary mentioning this one, because people on here can be mean and this crush really changed me in the best possible way. So, this is something that's special to me and helped me out, a lot. He was the jazzy piano playing guy, with a great personality, a good sense of humor, beautiful green eyes and a good heart and beautiful soul that came out in his music. I didn't expect to get that crush, but I'm glad I did. It changed me in a lot of ways and helped me with my emotions and taught me a lot. It was just an over all great thing I experienced and I will always cherish that. Having that crush on him changed me for the better, so no matter what people think I have no regrets about it. Did I mention he was cute? lol.
Honorable mention crushes (no pictures) Matthew Gray Gubler: Dr. Spencer Reid on Criminal Minds. Eric Szmanda: Greg Sanders on CSI:Crime Scene Investigation. Justin Hartley: Oliver Queen (the Green Arrow) on Smallville. Eddie Cahill: Detective Don Flack on CSI: New York Mark Ballas: Pro dancer on dancing with the stars Chris Hardwick: Comdian (I think lol) saw him on the "I love the new millennium" seris on VH1 Hal Sparks: Comdian also saw him the "I love " seris on VH1 Lance Bass: Band member of the former boy band NSYNC
This concludes my crushes. If you read this, thanks : )
---