1. Prypiat, Ukraine
It was founded to serve the nearby Chernobyl Nuclear Power Plant in 1970 and emptied after the Chernobyl disaster.
2. Shicheng, China
It has lain hidden under 131 feet of water since 1959 to generate hydroelectric power and was forgotten.
3. Beelits, Germany

It is where Hitler and Honecker were treated for injuries/ailments sustained in World War I and East Germany's last days, respectively.


4. Salto Hotel, Colombia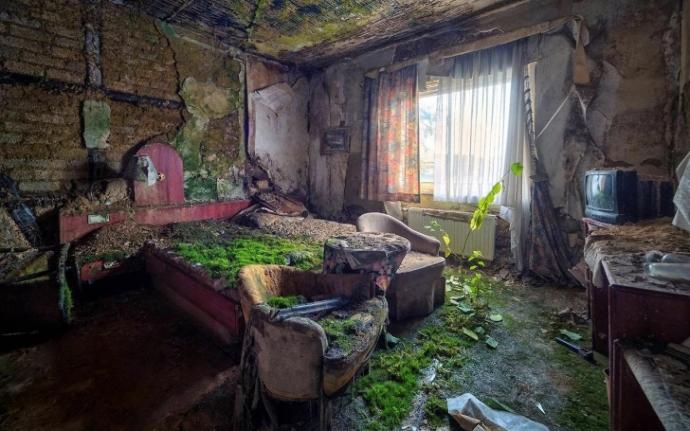 The luxurious Hotel del Salto opened in 1928 to welcome wealthy travelers visiting the Tequendama Falls area and closed down in the early 90's.
5. Hashima Islan, Japan
Once the most densely populated place in the world, the tiny island of Hashima is now a surreal ghost island.
6. Kolmanskop, Namibia
In the 1900s, diamonds were discovered, so people from all over the world with diamond fever flocked there but after the First World War when diamonds sales dropped, the sand-clearing squad failed to show up.
7. Wonderland, China
At time it was being touted as the largest amusement park in all of Asia but it was abandoned in 1998 after a dispute over land prices.