I am a light skinned Hispanic. There are many people like myself. My ancestry consists of white people and brown people. In olden times, I would have been labeled a "Castizo," which, according to the extremely racist caste system that the Spanish used to classify people in the New World, referred to someone who was at the top of the hierarchy, second only to full-blooded whites. Despite what the left-wing media may have led you to believe, interracial marriage is not harmless and in fact is a bad thing that causes untold anxiety and depression in mixed race children.
Mixed Race Children Have No True Sense of Identity
Contrary to what the left-wing media and progressive politicians might have led you to believe, the children of mixed race couples face an untold amount of anxiety and depression.
It goes without saying that the main victims of race mixing are the children. This is not too often discussed, but many of us face an identity crisis at one point or another in our lives that causes us to question who we truly are. The truth of the matter is that, with few exceptions, neither side of our background fully accepts us as one of their own. As a light skinned Hispanic, the greatest anxiety comes from full-blooded brown people who do not accept us as one of their own. Most of us do not speak Spanish nor do we have relatives from Mexico. We are not Roman Catholic nor do we observe holidays like the Day of the Dead. Even so, we are not fully accepted by white people either. Though our skin is much lighter and we have some degree of European ancestry, white people will never truly accept us as one of our own because our blood is not "pure" enough. Even in the rare cases where white people do truly accept us as one of their own, there is always that little nagging voice inside to remind us of our mixed heritage and background. The truth of the matter is that brown people were oppressed by white people at one point in history, and while I do not believe that we should collectively hold a grudge against white people as a whole, the memory does not go away. There is a weird sense of inner conflict and even guilt that pangs our conscience and makes us feel inferior.
Mixed Race Children Feel Inferior and Humiliated
There is no single greater destructive mixed race pairing than that of a white father and a colored mother. It causes the male child to feel emasculated knowing that his mother betrayed her own kind for a white man and causes him to feel inferior.
There is a sense of humiliation and inferiority associated with being a mixed race child. This is especially prevalent among those of us who possess white fathers and colored mothers. In males, it causes us to feel emasculated knowing that our mother betrayed her own kind for a white man. We begin to feel inferior to white men because we are colored or mixed. The long history of colonialism and exploitation of colored women by the white man makes it worse. Latin America was literally founded by a group of horny, criminal white men who decided to sport bang the entire continent. Conquistadores raped, pillaged, and enslaved the entire indigenous population. To the white man, a colored woman was a novelty, a way of expressing his dominance over the indigenous population and emasculating colored men. The fact that it is literally the only interracial pairing that has never truly faced any sort of criticism or hardship in society reinforces this message - after all, how many beautiful Asian, Mexican, or Native American love interests did John Wayne have in his films at a time when colored men were being lynched for even looking at a white woman the wrong way?
Mixed race men need a strong colored male role model in life.
That being said, white women with colored males are a much more benign pairing. The male children from such a pairing feel much less anxiety and have a positive colored male role model to look up to. Even so, it is not an entirely harmless pairing. For one, mixed race daughters can also begin to develop an inferiority complex and feel like they are not as beautiful as white women. I can imagine that there is a sense of humiliation involved with knowing that your father preferred white women. In both instances, the message is the same: mixed race children often feel inferior.
Mixed Race People are Universally Despised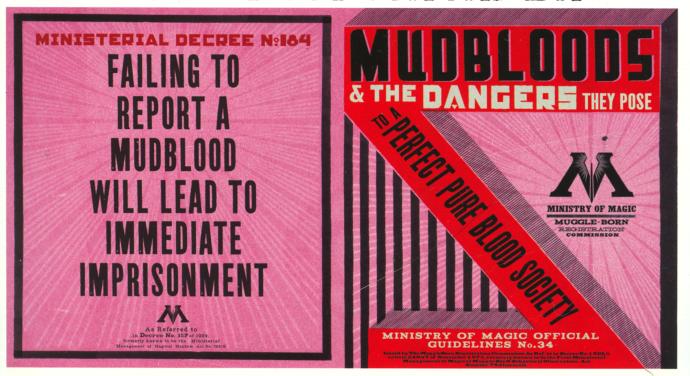 Second only to the Jews, mixed race people are the most despised group across the globe. Nobody really trusts us. Everybody questions our loyalty. We are held in utter contempt as this terrible scourge that destroys all nations.
This is a very disheartening and painful point, but it has to be acknowledged. The truth of the matter is that mixed race people are universally despised across the globe. Nobody truly trusts us and almost everybody questions our loyalty. We are viewed as a burden upon society that has no real sense of belonging or place in the world. In many instances, we are held in utter contempt. This is especially true for nationalists of all varieties. Whether they are white, black, brown, or yellow, nationalists all universally despise mixed race people and look upon us as if we were the Antichrist.
In The Turner Diaries, mixed race people are summarily executed by whites on the Day of the Rope. This is the most famous white nationalist book of all time. If these people like to fantasize about murdering my own kind in cold blood simply for being mixed, I do not even want to imagine what they would actually do to me if they came to power for real. Similarly, the Black Panthers literally consider white people to be the Devil or "White Devils." If I have white blood inside of me, then does that mean that they consider me to be the Devil or "part Devil"? Again, I do not even want to imagine what they would do to me if they came to power either. I have visited forums for nationalists of all racial varieties and the one thing they have in common is that second only to the Jews, mixed race people are the single most despised and hated group of all among them.
Multiculturalism and Diversity Are Not the Solution
There exists a notion on both sides of the political spectrum but especially among those on the left that tolerance, diversity, and progress are somehow the solution, as if the introduction of more race mingling will somehow make these problems disappear. This is not the case and is actually counterproductive to their cause. The truth of the matter is that this basic assumption arises from a position of privilege. It completely ignores all of the scars, humiliation, and pain that mixed race people experience, as well as our own pride and desire to preserve whatever little identity we actually do possess. What if we do not want to sacrifice our own unique cultural identity and heritage? What if it is not our desire to be completely assimilated into the progressive vision of a single race?
Left wing ideology is rooted in benevolent racism. It is about privileged, white intellectuals trying to mold colored and mixed race people into their own image of the perfect human being. It assumes that the scars we bear are not there and that we do not possess any pride in our own identity. It reaffirms what I mentioned earlier about white men using colored women to emasculate colored men and express their dominance over us. Race mixing is essentially the same thing. It is about breeding us out of existence so that they do not really have to deal with the problem. Interracial marriage is a form of genocide against the races.
---