I am a British Pakistani and I am so happy. Pakistan is very happy and did a great job to welcome the Royal couple. I wish they would stay in Pakistan longer and visit Pakistan more because Pakistan loves the English Royal family. There is a lot of history about the bond between the Royal family and Pakistan, especially Pakistan's Prime Minister who was a cricket captain back then.
Kate Middleton wore a light Pakistan outfit just like her mother-in-law did when she went to Pakistan.
They met the Pakistan's Prime Minister Imran Khan who is also a former cricket captain. He is William's old friend. He used to play cricket with William and told him at the age of 11 that one day he will become a Prime Minister, which he did after 22 years of hard work.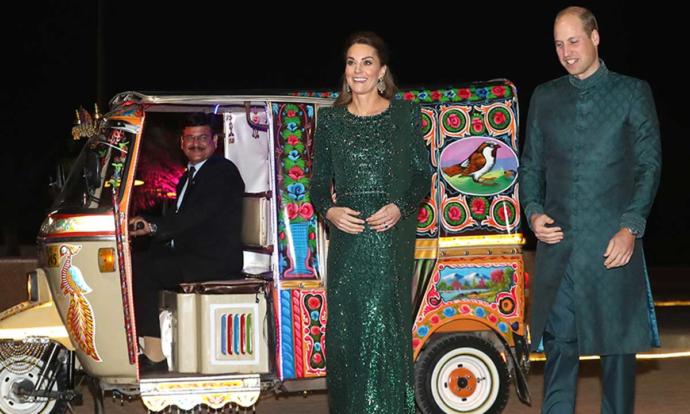 They also wore green Pakistani clothes because Pakistan's flag is green. Behind them, there is a vehicle called Rickshaw, which is very popular in Asian countries.
They met school children because they care about education.
They met flood survivors too.
They enjoyed their time with some local people who are called Pathans and they wore the traditional hats out of respect for the Pakistani culture, which is heartwarming and a humble act.
Pakistan loves you Kate and William.