Everyone has different preferences, interests and likes/dislikes in a lot of subjects. Whether it be music, movies, fashion, fitness, food, sports, hobbies etc. Everyone is different and that's something that should be accepted, no rules are being broken after all. They are natural rights. But there is a proto totalitarian groupthink that is known by many names including "SocJus" who can't accept these differences and are always looking for a way to find issue with one's preferences. The most common methods this proto totalitarian groupthink finds "issues" is through two fallacies, one known as "guilty by association" and another fallacy known as "false equivalence".
Guilty by association fallacy: Assuming because something is related(even in a minuscule manner) to something negative, then it to is just as bad. For example, the German military march "Erika" is often incorrectly called a "Nazi march" just because it was used by the Wehrmacht. But in reality the song is completely apolitical and is only about a flower and a woman named Erika.
False equivalence fallacy: Assuming that because two subjects share just one trait, that they are the same. Example: "Hitler was a orator, therefore all orators are like Hitler."
Fiction vs reality: The SocJus crowd is perhaps one of the most annoying social movements currently active. They'll even go as far as to give people flak for being fans of fictional "fascist" paramilitary organizations. A while back someone got upset over the fact that people buy marvel hydra merchandise just because Hydra is often portrayed as a fictional fascist paramilitary organization. First of all, the lore behind hydra is that it predates the Nazi regime. Second of all, it's a fictional organization. Oh so just because someone buys a hydra pendant, they are a "Nazi". Don't be ridiculous. Same goes for the knuckleheads who think wearing star wars imperial officer uniforms somehow means you have "fascist tendencies". Where is the correlation between a person liking the aesthetics of a fictional villainous faction and their political views? There is none. Are there actual Neo Nazis who are fans of these fictional villainous factions? Yes there are but that is only a coincidence, it doesn't mean that everyone else who are fans of these villainous factions are "Neo Nazis" as well.
Music is music, it doesn't cause any harm: Another way these PC social justice warriors use the guilty by association fallacy is by getting triggered over certain songs because they don't understand the true story behind the songs. It's so hard to find good old German military songs on YouTube because the PC crowd continues to flag these videos as being "offensive". Oddly enough, most of these German military songs are strictly apolitical, they make zero reference to politics and instead focus on nature, food, Patriotism and women. Who cares if a person listens to songs like "Erika" or "panzerlied", there is nothing wrong with that, they are just songs and they make zero references to Nazism. Even Chile uses various German military songs, just cause something was created during a dark chapter of German history doesn't mean it should be considered synonymous with that dark chapter. Ironically the same people who get offended by German military songs don't seem to have any problem with Soviet military songs or the Soviet anthem. Talk about hypocrisy.
Right wing as a whole isn't a hate movement: Radical liberals sure like to accuse any right wing movement as being a "hate group". This is a false equivalence because many right wing groups actually oppose hate movements like the KKK. This is no different than labeling all left wingers as communists just because communists are left wingers, considering that communists and socialists don't get along.
Fashion styles don't correlate with politics: Another example of false equivalency used by these radical liberals is when they associate certain fashion styles with "hate" or "nazism". For example, the undercut hairstyle returned in 2015 and has been trending ever since. It is often called a "Nazi haircut" by these ignoramuses just because that hairstyle was popular in Germany during 1933-1945. But calling it a "Nazi haircut" is erroneous because the undercut actually predates the nazi regime by a few decades and was originally a symbol of poverty not hate. Three clothing pieces that are often incorrectly associated with nazism are great coats, military breeches and jackboots. These three pieces of attire actually predate the Nazi regime and weren't unique to the Nazi regime. Even today, great coats and jack boots are still worn by high ranking military officials of several non authoritarian countries and also by civilians due to their comfort and aesthetics.
German culture isn't synonymous with Nazism: These Ignoramuses are quick to assume that anything German is "Nazi". It really irritates me whenever someone calls the iron cross a "Nazi symbol", it just shows how ignorant that person is since the Iron cross predates the nazi regime by many years. This is a guilty by association fallacy considering that Nazism wasn't always a part of German history. Nazism also didn't have any permanent effects on German culture. Even after the defeat of the Nazi regime, German culture continued to thrive and disassociate itself from Nazism post WWII. Plus, there were many Germans who openly opposed the Nazi regime on both sides of the political spectrum. Not to mention that many US soldiers that fought the Nazis were of German descent. Furthermore, German military tradition also predates the Nazis. Various countries around the world like Japan, Chile, Mexico, Bolivia etc adopted Prussian/German traditions which they still use today .
Being Japanese isn't synonymous with barbarism: A lot of these Japanophobic knuckleheads sure like to assume that if you're of Japanese ancestry you must be no different than all those banzai chargers of the pacific theater during WWII. It's a pretty stupid generalization usually used by idiots who act like they participated in the pacific theater when most of them are either generation x or Millennials. They ignore the fact that Japanese culture puts a lot of emphasis on strict etiquette and cleanliness, they are also a people who have also accomplished so much more than they usually given credit for. Plus, most Japanese people had nothing to do with what imperial japan did. And to top it off, Japanophobes are all oblivious to the fact that Japanese-Americans actually fought the axis powers during WWII as part of the 442nd RCT, 522nd field artillery battalion and MIS. Then again people who hold anti Japanese sentiments are too stupid to distinguish ethnicity and nationality as is observed when they can't accept the fact that Japanese-Americans are just as American if not more American than they are.
Being a meat eater is not synonymous with negligence of animal rights and the environment: It never ceases to amaze me how fanatical animal rights and environmentalist groups constantly shame people who eat meat even though meat eaters aren't doing anything illegal or questionable. They'll even go as far as to view meat eaters as being as evil as Nazis, by their logic simply consuming a particle of meat is enough to make you as evil as Hitler. First thing is first, how is being a meat eater synonymous with mistreating animals? It's not synonymous since most people who eat animals don't go around mistreating animals because they are only doing the consuming, they aren't the providing source. Second of all, not every type of meat based food damages the environment. For example, eating salmon has very little impact on the environment. But eventually artificial meat will become widely available in the market, so this debate will eventually be rendered null as both sides get what they want.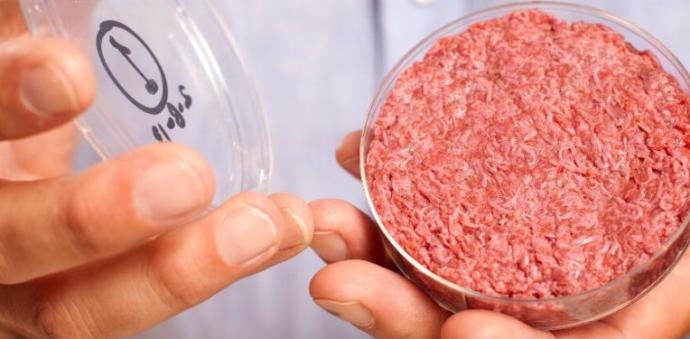 Traditional masculinity in men isn't toxic: The SocJus are quick to label anything that's uniquely male as being "toxic". It's an absolutely ridiculous way of thinking. How is masculinity synonymous with "toxicity"? It's not synonymous, because all these so called "toxic male behaviors" aren't unique to men since they can also be exhibited by women. The SocJus will even go as far as to try find a way to find these "toxic behaviors" in anything guys normally do like play video games, play sports even though there is nothing toxic about men playing video games or sports.
Traditional femininity isn't oppressive to women: SocJus shenanigans continue to expose themselves as they also like to shame women who refuse to conform to the groupthink mentality of SocJus by associating traditional femininity with "oppression". It's funny how a social movement that puts so much emphasis on female autonomy still likes to force certain standards have onto women. Traditional femininity isn't weakness, you don't have to repress your femininity to be a strong woman.
Christianity isn't synonymous with homophobia, racism or misogyny: It really annoys me when anti theists frequently attack Christianity for being "intolerant" and "oppressive". Simply saying you are a Christian is enough for them to associate you with some fringe groups. Celebrities can't even openly claim to be Christian without getting flak from these ignoramuses. Christianity is a very diverse religion, people of all races, cultures, political views and even sexualities call themselves Christians. There are even gay Christian communities but the anti theists ignore these facts.
These are some examples of "guilt by association" and "false equivalence" where the PC crowd tries to stigmatize anything that they think is bad just cause there is some sort of minuscule association with something negative. Association does not equal synonymity. I don't need anyone telling me what I can wear, eat, listen to, watch, play, practice, say, refuse etc because I'm not doing anything wrong. Just cause I have different preferences and goals doesn't mean I'm an immoral person, I actually have good morals. As long as a person isn't causing any trouble, a person has every right to be themselves.