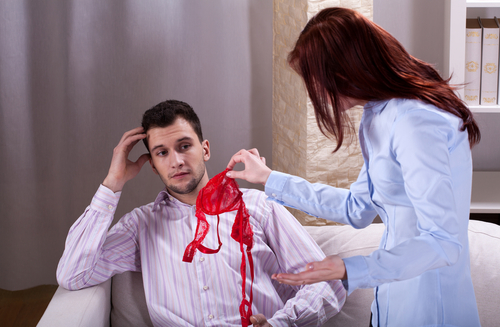 Why do People Cheat?
The question of "why do people cheat?" or "why did he/she cheat on me when I was so good to them?" are extremely common. In short, people cheat for a wide variety of reasons and more often than not, it has nothing to do with you or your relationship, it's the cheater themselves with the issue. I believe that people who cheat can love their partners (usually they don't) but they lack respect for them. Love and respect should go hand in hand and if one is missing, it dramatically changes the elucidation of the relationship.
1. Attention from One Person is Not Enough
You could say there's nothing wrong with that but there's a lot wrong with it when you're the one who's been betrayed. It's hard to understand if you're someone who is happy with the affection of one but you know that not everyone is the same. People who feel attention from one person isn't enough could be feeling lonely and insecure but giving them all your time isn't enough to fix it.
2. It's the Norm
Many people have grown up in environments in which their parents often cheated, forgiven each other and then returned to normal, causing a vicious cycle. Or most of their friends have cheated on their partner and gotten away with it or have appeared unphased by the inevitable consequences. If that's what you're grown up around, you may believe it to be the norm and be more likely to cheat.
3. Commitment Issues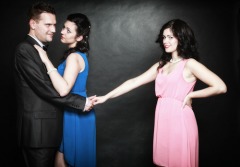 If you've been cheated on, then you may have been the unfortunate person to have to suffer the consequences of someone who's realized they're not ready for a relationship. They may have tried their hardest to make it work but being single is what they're most comfortable with at this stage in their life.
4. No Reason at All
Well, not entirely. They may be happy with their relationship and with you but if the temptation is there, they go for it. This could be due to lack of self control or they have a spontaneous personality. I believe these types of cheaters are more likely to regret their decision after it's happened, but that doesn't mean they should be forgiven.
5. Insecurity
Sometimes having a partner but also being able to sleep with someone else gives people an ego boost, often chased by those who are insecure. People who feel like they're not good enough for you may find solace in sleeping with someone who they feel is in their league, yet they want to keep you because they're infatuated with you.
6. Unhappy in Their Relationship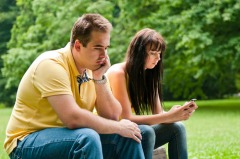 The reason why people who are unhappy in their relationship, don't end the relationship instead of cheating, is unclear. It could be that they're holding onto the possibility that their relationship will improve whilst the other side of them is telling them to leave and return to single life, so when that opportunity arises, they take it without much thought.
There's not much you can do about someone who's unhappy after numerous attempts to improve the relationship. Some relationships fall apart naturally and you can't do anything to stop it, just like you can't do anything to stop someone from cheating on you.
Alcohol is NOT an Excuse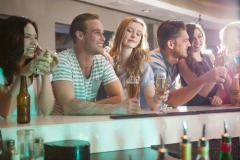 Blaming alcohol is just a cover up to hide the real reason they cheated and to keep you by their side. Those who have been drunk, know that you still have a conscience and a good amount of control over your actions.
If they claim to have "blacked out" and somehow managed to cheat on you, that's evidently a lie unless they were forced to do something against their will, which I'm sure they'd be more concerned about. If someone cannot stay faithful under the influence of alcohol, then they should make the responsible decision to drink less or avoid it altogether if they respected the relationship or choose to be single.
It's NEVER Your Fault
All in all, it's unclear as to why someone cheats. Most cheaters don't know why themselves or would never admit the real reason, so you shouldn't waste time trying to find out, it certainly wouldn't change what's already been done.
If you're reading this because you've recently been cheated on, don't immediately blame yourself or beat yourself up about it because it may not have had anything to do with you, unless you cheated on them and they did it out of revenge. Don't ask why they cheated, ask yourself how you're going to move on from the relationship and follow through with it. You can do it. Time heals everything.
---