You just met a great girl. She's got an adorable face, a killer sense of humour, and she seems to have the kind of personality you really jive with. But there's one thing about her that is verging on being a deal-breaker for you. She's overweight. You were brought up with pop-culture seeing toned women as being acceptably attractive, and your friends make fun of fat girls…and this great girl you just met has some pounds she could lose. Do you date her or forget her?
(No, this isn't me, but gee is she ever cute!)
As a big girl myself, I have had many men pass me up and hilariously, all for reasons that made them want to avoid admitting their fat-shaming. "Oh you should look after your health," I've heard. Well, what if I told you I do look after my health. Perfectly! As a non-smoker, and someone who eats relatively healthy, my weight gain was brought on by metabolism slowing from effects of polycystic ovarian disorder. Nothing for you or me or anyone else to be alarmed about. Just lots of non-harmful cysts on the ovaries, that's it. But thanks to that, no matter how often I exercise or how little I eat, the weight won't really budge.
Now that we know I'm otherwise healthy, with a doctor's clean bill of health given to me each year during my physical, who's to say many other women aren't also healthy but just have a few more pounds than you'd like to see? There really shouldn't be much of an excuse to not date a big girl – unless the big girl simply isn't attractive to you. If not, then disregard. You have a type and that's understandable.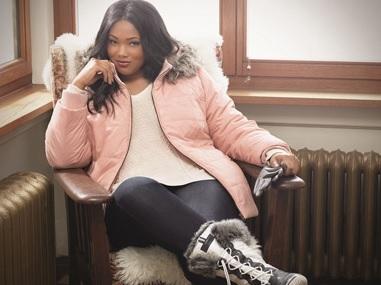 Thin doesn't equal attractive. It's all a preference in the end. This is not a skinny-shaming myTake. This is to understand that if you're simply concerned how being with a bigger woman might look to others because the stigma attached to big women is often unnattractiveness while thinner woman sometimes fly under the radar. For the guys who are on the fence and worry about what their pals will think of them or how they'll treat his new girlfriend, there are some things to consider before you waste away a good relationship with her.
Weight can be lost and gained. Unless a woman also has what I have (PCOD), your bigger girl may find herself losing some weight because now she's in love. It actually happens. A woman with a partner now eats a little better, with their mate, and has an underlying want to make better life changes. It's because her mood is uplifted, and she's not thinking of snacking anymore, she's thinking of doing things with you. Changing her eating habits may be one of them. If weight comes off, it's because it's done almost unwittingly because she's so happy she's with you. Then again if it doesn't who cares? You originally liked her for the way she was, right?
You can't be a boob-man and expect your girl to be thin. For the guys who really do love large boobs, just know that most very thin girls don't have the breasts that we bigger girls have unless they pay for them. I get it, some thinner women do -- but most do not. More weight usually means more weight distributed to areas such as breasts, hips, and buttocks. If you want natural and large breasts, you can certainly find them with us free of charge if that's your thing!
We embrace life. We are the ones who are not afraid to eat, and likely not afraid to be cooks ourselves. We walk around knowing we've got added weight, so why hide it by pecking away at salads in public? We don't care that we put extra mozzarella cheese on our lasagne, heck we even add more after it's baked. We love to feed you just as much as we love to eat with you. We dabble in trying new things, and if they taste good, we're not going to freak out over every calorie. That's how we became so passionate when it comes to food and drink. We know what tastes amazing.
Branching out from that is…
Your mom is going to love us. Most moms are looking for a woman for their son who is going to "take care of them" and know that we're feeding you right. We might even be so complimentary to ask your mom how amazing she makes her signature plum cake. But your mom is also observant, and she can tell if you're choosing a girl for shallow reasons or trying to find that trophy girlfriend. Maybe your mom wasn't a perfect ten in her day either, and she might feel as though you are missing out on the type of great woman your father fell in love with.
**SEX NEWSFLASH**
We actually try harder to give you better sex. We know the cards are stacked against us because we know most of society just accepts thinner women's bodies as being beautiful, giving them the upper hand to be a tad more confident than we are (as we self-consciously hide our tummy rolls from you in bed). We want to compensate for this perceived imperfection, so we want to become a lot more appeasing in the bedroom! We'll suck a little longer, and grant you permission to do things maybe other women didn't want to do because we really want to impress. We know we're big and having our clothes off is kind of a big deal. We have to deal with it all the time from cruel ex-boyfriends who have made hurtful comments to us. We make up for it by giving you, the guy we should have been with, a great experience in bed. I'm not saying we're better lovers than thinner women, but we certainly know that if you're already against our bodies, we're sure going to make you rethink it with other things we might want to try on you.
Lastly, how much weight are you opposed to if you are on the fence when deciding to date a bigger woman? A little muffin top? Tummy and thigh trouble? If you're picturing a very obese girl and this is not your thing, think of the women who have normal weight distribution, just more of it who really aren't that heavy, they're pretty much normal. If you are self-conscious for her, and she's not, maybe dating her will teach you a lot about acceptance and finding beauty in something you thought you never could before.
---