Coach T. Anthony is a Dating Coach, Blogger, and Co-Founder of Onlinedatingsuperpowers.com. He helps both Men and Women succeed in the world of online dating, and specializes in online dating profile makeovers, relationship advice, and the art of seduction.
They say everyone has the dating life that they deserve. Coach T. Anthony believes everyone deserves better, and he can definitely help you change that relationship status from Netflix, Oreos, and Sweatpants to "I am taken."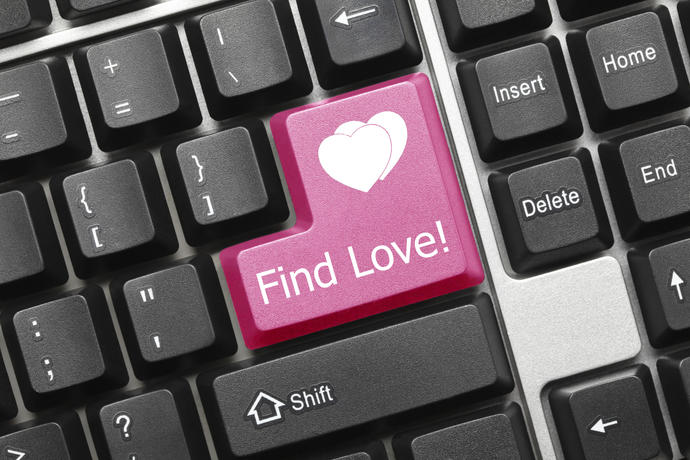 1. Why did you decide to become an Online Dating Coach?
T. Anthony: It all started back in the AOL chat room days. I used to be able to go into any chat room and basically get a coffee date within 30 minutes. I used to bet my coworkers that I could do it. It was very prosperous. Online dating sites came soon after and I guess I just had a knack for getting dates online. If you take me to a bar back in those days I wouldn't know what to say to a woman. After some PUA training about 10 years ago I can now get dates online or off but I really prefer online dating since its just a time saver. So I really wanted to take my career in a different direction. I am an auditor by trade but this really is my passion. Getting paid for what you love to do is the American Dream. I am just thankful and humble that I can help.
2. How do you help people improve their online dating experience?
T. Anthony: I help people break through the noise of online dating. So many people are online and it seems like everybody has the same kind of pictures, profiles, and messages. I simply help you stand out and get more attention from not just anyone but the right potential partners. This is a 3 step process where I help redo your profile, pictures, and give you the right content for messages that work. Online Dating is a tool and if used as a tool you will have success.
#onlinedating secret tip. Instead of saying you like camping or hiking tell a story that teleports your future partner into your world.

— Coach T Anthony (@coachTanthony) August 27, 2015
3. What are some advantages and disadvantages of online dating?
T. Anthony: Great question. The advantage of online dating is that you can do it in your under shorts. HA. Seriously though you can do it from your couch, kitchen table, or a coffee shop. Another advantage is that you already know they are interested in dating unlike approaching someone in a bar who might be married or taken. Online dating is about convenience and saving time. The disadvantages are just as great. Will they look like their photo? Are they really 39? Is the profile information correct? Are they divorced or just going through a rough patch? So many things to look out for with online dating. You just need to be careful and follow a few certain rules.
4. What is a common complaint about online dating?
T. Anthony: The most common complaint about online dating is that it doesn't work? Too many jerks just looking for a booty call or women who just don't respond. Online dating is not some magical solution that you can just throw some words at a page, take a couple of selfies and the person of your dreams just appears. The people who are serious and have the right pictures and content on their profile are going to win. They will want the same in return. You must put some time and energy into this just as if you spent 3 hours getting ready to go to some club or bar.
5. How can we avoid being deceived through online dating and what are some red flags?
T. Anthony: Unfortunately you can't always be the perfect detective and sniff out the deceivers. There are some red flags to look for and they are as follows:
Do not repsond to profiles with no photos. No photos means something is wrong and they are hiding something. You will hear a lot of these folks talk about how people should love us for who we are on the inside and not the outside. I agree but physical attraction is a key component and without that there is no date.
Having no profile information is a big red flag. You need to have some kind of information about the other person before making a decision to talk or meet offline. Stay away from empty profiles no matter how great the pictures look.
Always make the first date a coffee date with something to do right afterwards. Have it planned out. A cup of coffee is all you need to see if the both of you have some kind of chemistry. If so then make another date for later that evening or next weekend. Whatever you do don't go out for dinner, movie, ballgame, etc. The first date should be short and sweet. If you need to escape you will then have your chance.
Photos are glossy or over done. Glossy or professional photos is a big red flag. Photos should be real and in the moment. Everyone should have at least 1 full body shot. If they don't they are hiding something. So depending on what you like you may not know what they actually look like until you meet them. Be careful and maybe get some normal pics before you meet.
If the person starts the conversation in a sexual tone then that is really all they are looking for. If they don't read your profile and discuss something that interests them about you then move on to the next person. Too many fish in the sea to worry about the ones that don't take an actual interest in you.
6. What are some do's and don'ts of online dating?
T. Anthony: Do's. Do allow a friend to take your photos. Selfies are a no no unless their is just one and that must be labeled "the dreaded selfie". Do the free online dating sites first. Once you get your profile and pictures the way you want them then you can try one of the paid sites. Do have fun while online dating. Do message others that you are interested in and not just wait for someone to message you.
Don'ts. Do NOT make your profile a book. Nobody wants to read 5 paragraphs of content. 1 or 2 small paragraphs are plenty. Do NOT post pictures that are nothing but selfies. This tells nothing about you to your potential date. You want to have pictures where the other person can place themselves in the action. You at a ball game, at a party, a wedding, amongst friends, a picture where you are happy and having fun. They want to be able to see themselves in your life and feel that attraction. You can't do that if every picture is a selfie. Do NOT respond to emails that simply say HI. You can bet they just messaged 10 others randomly with the same message. Do not drink alcohol on the first date. Simply make it a coffee date to see if their is a connection. Do NOT take online dating personally. Do not respond to anyone in your profile because you think they might see it or read it. So many people write 2 paragraphs addressing the people they don't want. Ignore them and make sure the person you are looking for isn't reading paragraph after paragraph about how many idiots are messaging you. Nobody cares.
Online dating is like a bar ... If you wouldn't do it in a bar then don't do it online. T. Anthony

— Coach T Anthony (@coachTanthony) August 15, 2015
7. What kind of information is it appropriate to include on your online dating profile and what kind of information is it better not to include, if any?
T. Anthony: Include your first name. So many people don't include this and its hard to message somebody without it. Include what your interests are and make it short. Make them real interests not that you love to laugh. Who doesn't love to laugh? if your a hiker and looking for a hiking partner then say so. Whatever you do don't say you like hiking, camping and fishing when you have never hiked or been on a boat in 10 years. Be careful on listing characteristics of your perfect mate especially if they are about height weight or education. I know so many people who have missed out on a good guy or girl because they thought they wanted somebody 6'2 or taller. What if the 5'9 guy comes around and has it all? He will pass you by for being too specific. Don't include personal information about yourself like I just moved here or I have only been in town for a month. This is a big no no. Nobody needs to know you are new in town and possibly don't know anyone....make sense?
8. Who use online dating the most: men or women? Or is it about the same? And of what ages?
T. Anthony: Men and Women use online dating equally. Women just get more messages than men do and that can make it seem uneven. Everyone of all ages uses online dating. Younger people tend to go for Tinder type apps while older folks tend to go for Match.com or OkCupid. There are so many sites out there and they all have their pro's and con's. It can get overwhelming if you have never done it and I think online dating coaches can help in that sense. Nowadays we have sites geared towards age ranges. (Our Time) is a great dating site aimed at the 50 and over. The good news is that everybody can use online dating it is not prejudice against age, sex, religion, etc.
9. You said on a tweet "Online dating is like a bar ... If you wouldn't do it in a bar then don't do it online." What do you mean by this?
T. Anthony: If you wouldn't do it in a Bar then don't do it online. So many people think Online Dating sites are some how different then a public space and can do anything they want like take their shirt off and take a selfie in front of a mirror with toothpaste stains. Would a guy walk into a bar order a drink then take his shirt off for the rest of the night? No of course not but they have no problem doing that online. A woman can take up to 3 hours to get ready just to make sure she is looking HOT. Why would that same woman take pictures of herself right after she just cleaned the bathroom and load those to her profile? And why is her bedroom in the back ground with clothes and junk everywhere? If you treat online dating as if you are going out to a bar to meet someone you will not make these careless mistakes that could sabotage you meeting a great partner.
10. What are, in your opinion, the best online dating websites?
T. Anthony: I always recommend using free sites to start. So when it comes to free sites I like OkCupid. OkCupid is a smaller site with lots of cool behavioral questioning to match you with the right person. Plenty of Fish is my second free site that is always fun but can come with a lot of pretenders. So many people are just bored and go online and play around. Just be careful and ignore those ones that do not add value to your life. The only paid site i recommend is Match.com. This site is the best and largest site out there. There are really good niche sites but for the most part Match.com will have plenty of potential partners no matter what the age.
Visit Coach T. Anthony's website and follow him on twitter.
---