Disclaimer: this take is a bit long, so you are welcomed to skip right down to the steps if you aren't the full-article-reading type but you still want a little advice on being straight forward. Seriously, I won't be offended. Go for it.
The only kinds of games I like to play are of the video variety with the occasional card or board game thrown in there, to keep things interesting. Otherwise I am not into sports, memory games, and especially not mind games.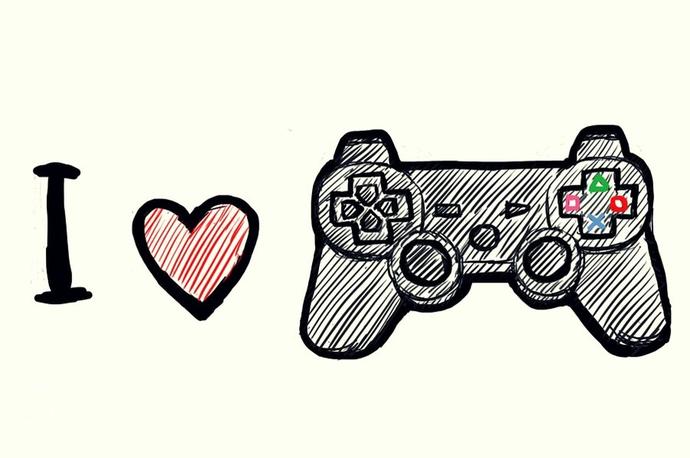 All too often I think people treat relationships like they are an extremely complex game that requires so much tact, analyzing, tricks, and guess-work, it's no wonder that people begin to find dating exhausting, it's practically an obstacle course with the way they're going about it. In actuality, all people are doing is making things ten-times more complicated than they truthfully need to be. There is no fail-safe way to get someone to like you, so instead of spacing out your texts and worrying about how to subtly show your interest perhaps we should consider a different approach that requires less effort and a touch more honesty.
I'm talking about forgetting all that you knew about "Not seeming too available" or "Never texting first to avoid seeming desperate." I'm suggesting that we all try being straight forward.
Now, don't get me wrong, I'm not saying you need to balls-up and cold approach every cutie you meet, there's definitely benefit in taking time to get to know someone and in gauging their interest. Even still however, there's a lot that you just may not be able to determine without blatantly getting to the bottom of it. Sure, you may flirt and act coy with one another, but at what point does it stop being harmless and begin being serious? When the person approaches you, right? But, what if they never do?
As much as we all want to believe out hinting and subtleties are easy to spot, they aren't always as obvious as we think. Girls are almost fatally guilty for relying on the indirect approach and are often left disappointed or second-guessing the affections of the other person. Or in guys' cases, they end up in what some call the proverbial "friendzone" because they simply hoped that their subtle suggestions were going to be enough to sweep their dream girl off her feet.
Here's the problem though: we don't live in a movie or in the old days. Now a days most people EXPECT you to show a clear interest in them or they simply will not bother making a move, so they don't risk rejection or ruining the relationship you already have. So, you both get trapped in a painful limbo that regresses into hurt feelings, disappointment, resentment, and so forth. All of which you could have avoided if you were just honest about your feelings.
Now I know what you're thinking: RJ, you may talk the talk but do you walk the walk? I won't lie and say that I wasn't one of those girls who quietly waited for a guy to initiate me, because I was for nearly the first twenty years of my life. However, I had a change of heart when the times began to change, and dudes started expecting the dating field to be more equal, which meant fewer guys were willing to ask me out. They would show interest, but never ask me to go on a date, or for my number, all because I wasn't being clear enough with my feelings for them. So, I got tired of seeing a good opportunity with a good guy go to waste because I wanted to be safe and avoid rejection.
The way I look at is now is that if a person is worth it to you, you'll stop sitting on your butt WISHING things would happen and actually start trying to MAKE them happen.
Naturally, you don't have to, but if you want to maybe change up your dating tactics, it might be worth giving a try.
In all honesty, it really isn't difficult: all it takes is getting to know the person (ideally), being upfront with how you feel, and handling the situation with grace regardless of the outcome. The biggest issue tend to have is that they fear rejection so severely that they never get to this point, and even worse if they DO muster up the courage to ask, they take the rejection super hard and form the attitude of: "Well whenever I try I fail, so fuck it!"
I get that rejection sucks and there is no fool proof way to prevent it, so you have to improve your attitude about it before you even try. Think of it this way: if they reject you, at least you're no longer dwelling on the question of it there couldn't be more between you, AND you discovered that you two aren't compatible. Yes, I said it: you aren't compatible. If a person doesn't want to be with you, that means that, regardless of what you thought, they didn't feel the same connection to you that you felt for them, which really just translates to incompatibility. A person who is compatible with you would love you back, so try to reassure yourself with that.
But I know you're still worrying about rejection though so I am going to give you some pointers on how to go about actually admitting your feelings in a little "step-by-step" fashion to make it easier.
Step One: Get to Know the Person
I always recommend that you take a little time to actually get to know a potential SO, because in my personal experience it can help to reduce your chances of rejection. I mean, think about it: we're quick to shoot down a total stranger because we don't know their intentions, but we're less likely to shoot down someone who has shown genuine interest in us beyond what they physically see, right? It also pays off to know what kind of person you're dealing with, so you can adjust your approach based on what kind of person they are.
Step Two: Be HONEST
I have said it before and I will say it again: half of the time things only become a big deal because we treat it like it's a big deal. If you treat asking somebody out as this momumental task that needs to be feared, it's going to reflect in your approach and it could throw off (or worse, turn off) the person you're asking out. So do your best to be cool about it, and if you can't help but seem a little nervous, just be upfront about it and admit to being a little nervous, but the main point is to be honest. People appreciate it, trust me. Don't beat around the bush, don't ask them to "hang out", don't try to hint at it, just be honest. Mind you, you don't have to necessarily write them a prophetic poem admitting how deeply you love them, you can just be casual about it – it helps to be casual about it in fact, it's less intimidating. A simple: "Listen so and so, I think you're really, really cool and I love talking to you, but in all honesty I find you really cute/attractive/whatever and I'd like to get your number/take you out sometime."
Literally, that's it. This is almost always my go-to. It's honest but casual and confident; it's no-bullshit, straight to the point – a sincerely beautiful thing when you're a person who is just as jaded by the dating world as you are. There's no questioning if this is really a date and there is zero confusion about what your intentions are, so you avoid the whole guessing game that you would have otherwise played if you just invited them to "hang out."
Step Three: Be Cool, Be Mature
In the event that they agree to go out with you, as much as you may want to jump for joy and flail about it probably isn't a good idea. Remember, this person isn't doing you a favor by going out with you, they agreed to go out with you because they see something in you, so don't treat it like you're a starving dog and they just mercifully threw you a biscuit. You're worth going out with, you're not a loser who needs a pity date: this person is going out with you because they believe that it could go somewhere. So, be happy, be excited, but don't act like this person just saved you from an eternity of loneliness.
On the flipside, if they reject you, you still need to be mature about it. You might want to throw yourself off a bridge, bawl your eyes out, or even worse: cuss them out for not returning your affection. Rejection sucks, but how we handle it is what will either make or break you for the next relationship you take a crack at. Here's why: when you suddenly go from being this decent person that simply isn't your interest's type to complete-basket-case who can't handle being told NO, you basically reaffirm that the person who rejected you made the right choice. You'll become bitter, lose confidence, and carry that into the next relationship you try to initiate. You need to stop treating rejection like a failure, because it's like I said: people who don't want to be with you aren't compatible with you, so really they've done you a favor.

How you should handle it is say that you understand and appreciate them being honest and not leading you on – which really, you should be grateful for. I mean, imagine they did just go out with you to shut you up and not because they really liked you, that's far worse than them stopping you before you form deeper feelings. From here, continue to be friendly and casual with them, like it isn't a big deal and it doesn't change anything, especially if you want them to continue being your friend. If not, then just casually fade out of that person's circle. It's all you can do.

Who knows, how maturely you handled it might even make them second their choice, so it's worth not letting it ruin you.
Alright everybody, this was another hefty one but I wanted to be sure I covered all of my bases. I hope you all had yourselves a great Friday and I hope you have an even greater weekend: as always, thank you for reading and I look forward to your responses.
---