Valentine's is generally seen as a time to have some romantic date with a boyfriend, girlfriend, husband or wife. But what if you're single? Is there a 'special someone' you want to make a move with? This is a great time to make a move. Here are some ideas on how to get yourself in their radar:
1. Smile and wave on the days leading up to Valentine's Day. Look in their eyes and smile then look away. Look cute and mysterious. Maybe even talk. But of course, if you know them already, have longer conversations.
2. Dress nicely and keep up with the good hygiene. Brush your hair, take frequent showers and look nice. Bright colors are sure to catch their attention!
3. Carefully plan a gift. Whether it's a box of chocolates, bouquet of flowers, or a handmade card, make it unique and special. Put time into it and squirt a little perfume or cologne on it so your crush won't forget who gave it to them.
4. Confidence! No matter what you do, even if you make a fool or yourself, do it with style and confidence. Smile and approach like you own the joint.
5. Give the gift with an invite on a date. On Valentine's Day, catch them in the afternoon, maybe before they go home, say "hey ___!" I got you something!" Smile and hand them the gift. Then ask them to come over and see a movie or go out to dinner.
Confindence is key. Smile and show your kindness.
Good Luck!
❤️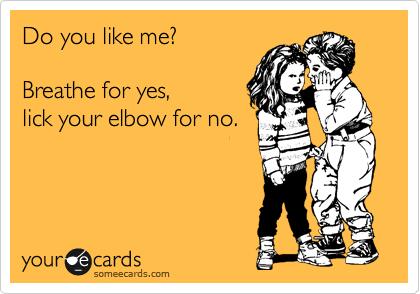 ---