For the purposes of this article, when I refer to "cheating" I am not referring to anything physical (such as sex or kissing), but emotional cheating. AKA - conversations, going out for coffee, dates etc.

1. I wasn't getting what I needed in my current relationship
Long story short, every time I wasn't happy with who I was with, I would get the different various attributes of what I wanted or needed from other men. I of course did not want to let go of my current partner as I loved having the comfort of having someone there for me.
2. It is a good self-defense mechanism
I honestly don't open up too easily as I hate getting hurt. So by keeping my options open and not putting all of my eggs into one basket, I knew that I was safe. I love not having to open up my heart with the potential of getting hurt.
3. I get a high from all the attention I get
Let's be honest, it is fun to have different adventures with different people. In fact, I feel a huge boost in my self confidence when I know that I can juggle and attain more than one partner at a time. Nothing sexual just a fun little game.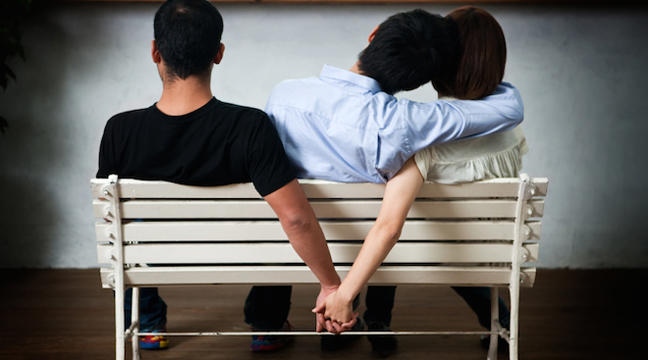 ---