Introduction:
Ever since I joined this site almost a year ago, I've have come across countless bitter and cry baby grown men crying over feminism, misandry and coming up with a boat load of crap excuses why women are horrible, can't get a date and girlfriend on and on with their stupidity.
In this Mytake I will address the real problem why many of you guys truly suck with women and how to get a woman to like you and be genuinely interested in you.
Show Respect.
I've seen men on GAG push the idea that women like to be treated like trash and disrespected, and that is what truly works to get attention from women and for them to be interested in a man.
I'm here to tell you smart men not to believe that lie; sure they are women that like to be treated like trash, humiliated and go for crappy loser men.
Moreover, what these bitter men who failed with women won't tell you is that those women are low quality women who deep down have little to no respect for themselves at all or anyone for that matter.
Therefore those women get a sick pleasure being with jerks, being humiliated, slapped around and told to shut up lest they get punched in the face again.
On the flip side, good quality women won't tolerate any man calling them names, to belittle them, trying to touch or slap her butt without you being her man or any of the crap some of you men think all women like when trying to win her over.
A decent woman knows her value and what she brings to the table, so to have a chance with her you must show her kindness and respect.
It shouldn't be beneath to show kindness and respect to women or anyone for that matter.
Trust me, a polite and respectful person is attractive and will find favor and good standing with people especially sweethearts of women.
Open Your Mouth. Quit Being A Coward!
You as a man won't stand a chance getting a date or a girlfriend if you are too scare to speak and say anything to a woman.
When you walk pass a woman at the super market, mall or gym say hi or whatever, let her know you saw her at least.
Go introduce yourself and ask her name, if you think she's cute then tell her she is cute and if she gives you a good vibe back start talking to her to get to know her and let her know you're interested in her right from the begining.
Sissies won't achieve or make it far in life. Be confident, be bold. The worse she can tell you is that she is not interested.
If that's the case then move on and find the another cool woman who might be interested in you.
Don't worry about rejection. I've been rejected by women and I rejected women. Rejection happens to everyone, so don't be a 4 year old cry baby and start having bitter and anger views towards women because a woman or several shunned you. Just move on to the next.
Be Cool. Don't Be A Creep.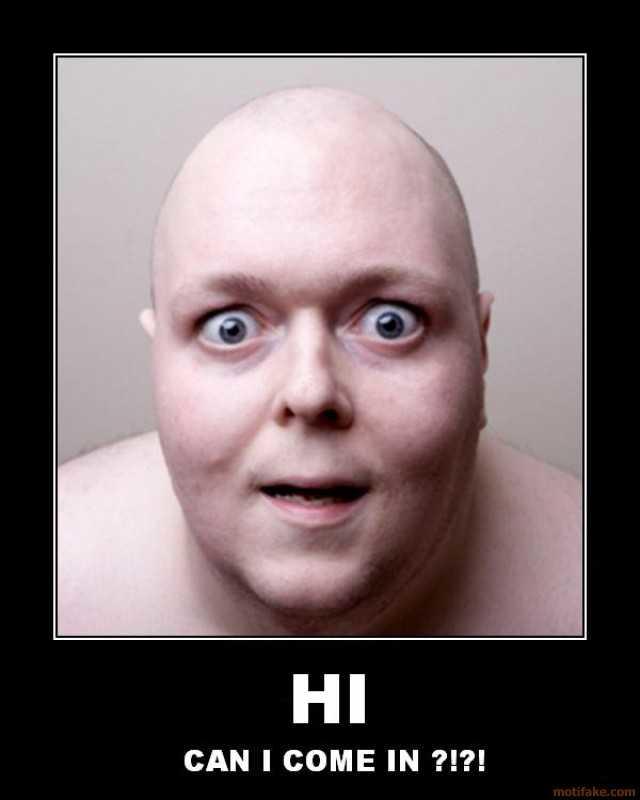 Women are gifted with excellent intuition. Women can generally really sense when a man is really confident, is nice, has fear or it's just flat out creepy with a evil spirit around him or within him.
You must have a good and positive attitude about yourself and life in general. No woman is attracted to a man that looks bitter and angry.
When you speak to a new woman don't say inapproapite things like you love her butt or breasts off the bat.
When you give a compliment to a woman on her hair, dress or whatever say it with confidence and mean it and don't give her a silent and awkward weird look with your eyes. That turns them off pretty fast.
Hygiene, Hygiene, Hygiene
I can't stress enough how much women love a good smelling, well groomed and dressed man.
In My college days all My female friends loved hugging me around campus and compliment me on how good I always smelled.
You as a man have to invest in high quality tootpaste, mouthwash, detergent, cologne and deodorant. I will not disclose My amazing top notch secret cologne nor deodorant and body spray. You will have to find your own. 😛
Take a shower daily, don't smoke cigarettes nor drink a lot of liquor since they produce bad smelling toxins out of your pores and mouth.
Conclusion:
I believe if you follow My tips you will attract and find good woman to like you and date you. So don't listen to all these butthurt, lonely and bitter men who say women nowdays are trash and dating isn't worth it.
They are plenty of cool and sweethearts of women in the world to date and marry.
P.S. For all you lonely, bitter and angry loser men, please spare your breath and energy on calling me a White Knight or whatever for speaking the truth on your failures with women.
Go to your mom basement to play XBox. 😎