Here's how you know…
1. He cannot stop thinking about you
2. He cannot stop talking about you
3. He can not stop looking at you, and in fact, he cannot get enough of you
4. He never tires of being with you and around you
5. He can not stop kissing you or holding your hand
6. He will be constantly calling, texting and/or emailing you
7. He will invite you to dinner as much as possible
8. He will spend his last dollar buying something for you even when he is in need and you have asked him not to
9. He will have your pictures on his wall at home, in his workstation at his work and in his pocket next to his heart always
10. He will invite you to go places with him after work and on weekends
11. He will bring you flowers almost every time he comes over
12. He will lose sleep dreaming about you
13. He will drive you crazy sometimes telling you how beautiful you are to him
14. He will write poems for you and about you
15. He will write songs for you and about you
16. He will bring you chocolates
17. He will throw his coat down in a puddle of water for you to walk across so you will not muddy your shoes
18. He will open and close the car door, and all other doors, for you
19. He will ask your parents if he can marry you after spending hours telling them why he loves you so much and thanking them for bringing you up to be the magnificent girl that you are. And then he will promise them that he will cherish you and take care of you every day for the rest of his life with you
20. He will carry you across the threshold to your room on your wedding night and set you gently down upon the bed and make the most passionate love to you, that you have ever felt in your life. The intense emotional experience of it will bring tears flowing as your bodies connect and engage in the overwhelming experience of becoming one flesh, while you realize that you shall never ever part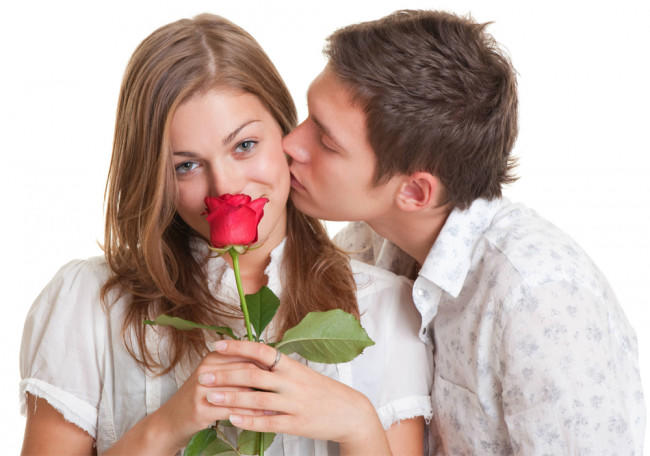 21. He will be by your side when your children are being born and let you squeeze his hand to the point of nearly breaking his fingers as you are in the greatest pains of labor, yet while enduring the pain himself, he will refuse to have you release them until you are ready to do so.
22. He will be the best father a girl could ever expect to have for her children for you
23. He will always provide for you and make sure you and your children are clothed and fed, even if scarcity would mean he would go hungry and ragged
24. He will put your needs and those of your children ahead of his own and make sure they are met to the best of his ability
25. He will listen carefully and patiently to you when you are hurt or sad and comfort you without ceasing and without judgement
26. He will hug you and cuddle you to your hearts content
27. He will fulfill your every sexual need and desire
28. He will give his heart to you for eternal safe keeping
29. He will fight for and die for you if necessary without regard or thought to his own life or safety
30. Finally...He will love you "unconditionally" forever and without question
Are you still wondering how you will know?
One boy also wanted to know if his girl loved him. He knew she just relished and adored, most of all, his thick naturally wavy and shiny dark hair. She ran her fingers through it, she bragged to all her friends and relatives about it, she combed it and brushed it and took pictures of it in such a way as to highlight it, then framing the best of those for all to see.
Just a few days prior to their wedding date, the door bell rang and she went to answer it. Upon opening the door she stood facing him once again, but now with all of his gorgeous hair shaved bald and gone from the top of his head to the bottom of his neck, with not a strand remaining in place.
At first, being unable to move or speak, she stood as a statue in stunned amazement.
In a few seconds, and upon regaining a portion of her consciousness, yet nearing a faint, she ran over to the couch and threw herself upon it, crying in such an hysterical and uncontrollable manner, with a pain like she had never felt before. Without hesitation, except to allow her the space she needed, her boy went to her, stood by her side and waited. Soon, when the loud, and pain filled, sobs of her sorrow began to subside, as she lifted her head from the tear soaked pillow, and looking upon him she said, "I KNOW WHAT YOU ARE DOING! AND I STILL LOVE YOU!!"
Now they embraced one another as though they were to never let go again, and the boys tears began to flow until they mixed together with her own.
Do you still want to know about true love?
A man told me not long ago, that all girls were stupid to think that there would ever be a boy of their dreams that really existed and that we would all have to face reality someday. And maybe, to some extent, this man was right.
But for me, I will never ever stop my dreaming, for maybe one day it will seem so real to me that I will find happiness from just living in my dream alone.
Yes, I will always believe that dreams can come true, and I will never question the boy of my dreams... because I WILL ALREADY KNOW HOW TO TELL THAT MY BOY REALLY LOVES ME!
---