I know, dear friends. I'm already aware of what is coming my way, assuming this mytake is not removed. And for the record, if you honestly don't do these two things, single mothers, then this mytake is not for you. Please go pat yourself on the back and enjoy a beautiful sunset over an amazing skyline. Or something nice. Meanwhile, I'm ready.
But someone here has to set reality straight for the single moms.
1. You know why guys are cheap on dates with you, and you feel like there are no good men, just f----boys who want to sleep with you?
I'll give you a hint--it's the same reason my typical date would not make it on the cover of Vogue or Cosmopolitan. Because reality smacks you in the face when you go look in the mirror--your dates are a reflection of your worth, your social skills, and your effort level. Why am I not dating Selena Gomez?My value, social skills, and effort level are all not NEARLY good enough to get a celebrity or a flawless model. Maybe it could be one day, but I seriously doubt it.
Likewise, dear Single Mothers, you know why it seems like "boys are stupid" as I just heard a 23 year old single mother rant? Because you are punching at your level, and deep calls unto deep. You know where most of the cute, kind, loyal, decent guys who do good at their decent jobs are, who didn't make bitchy comments paying for the $50 casual date last Thursday?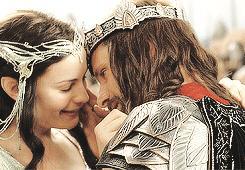 They're dating a girl who didn't run away from home, move in with a drug dealing violent criminal who was "exciting", have several pregnancy scares, an arrest or two for shoplifting at walmart, an illegitimate child (the birth rate is literally at the lowest it's been in the USA ever, apparently contraceptives do in fact work) and then decide they wanted a "real man" after they had 15 partners. Good guys indeed exist. They're dating good girls, and they don't mind treating her nice, and no, they didn't try to bang her after the first date like Shittavious tried on you. Good guys don't need to date single mothers, so why on earth should they? They're dating good girls, and if they and that good girl decide to have a family, they'll have that child together and raise it together. A good guy doesn't need to raise another man's child and invest his energy into the result of a girl's past fling.
I know. You thought the guy you're hating on for not still being around you was a real good guy, you saw the good deep inside him while your boring beta orbiter nice guy friends and the parole officer and your parents and your brothers were trying to tell you he was a bad person. Save it for the family court judge.
2. No, you're not the child's father and mother.
Hate to shatter your dream, but no. You might be a crappy mother. You might be an excellent mother. You might be cruel, or you might be kind and wise. You might be the best mother of this century. But you're not the child's father and mother. You might have suffered horribly during birth, you might have been laid up in the hospital unable to walk for a week. You might be doing the best you can to teach him as much wisdom as you can get from your family, friends, life experiences, ancient greek texts, anything.
You're not the child's father, and you're delusional if you think you are. Your child is going to know it too, even if it takes a while or if they lie to placate you. The children of single parents are keenly aware of the parent they are lacking.
It's similar for guys. Let me put it like this.
Joel might be the best dad in the last 100 years. He might be the best adopted dad to Ellie that ever lived--he might be a better dad than Joseph was to Jesus Christ himself. But he's no one's mother. He literally can't be. He might try to teach his daughter or adopted daughter everything on earth. He might have great feminine wisdom. It doesn't matter. He's not anyone's mother and he's delusional if he thinks so. If you gave birth to a child, you literally can't be that child's father anymore than I could be a mother. It doesn't matter how much effort you put into raising your child, if your scorecard says 10% or 100% A+. You're lying to yourself, and your child is going to despise you when they become older and the heavy spot in their chest combines with your self deceptive bravado that you somehow were mother and father to that child.
So single moms... cool your jets. Face reality. Maybe try to better yourself. And if nothing else, stop venting at everyone when the person who wronged you and your child is in the bathroom mirror.