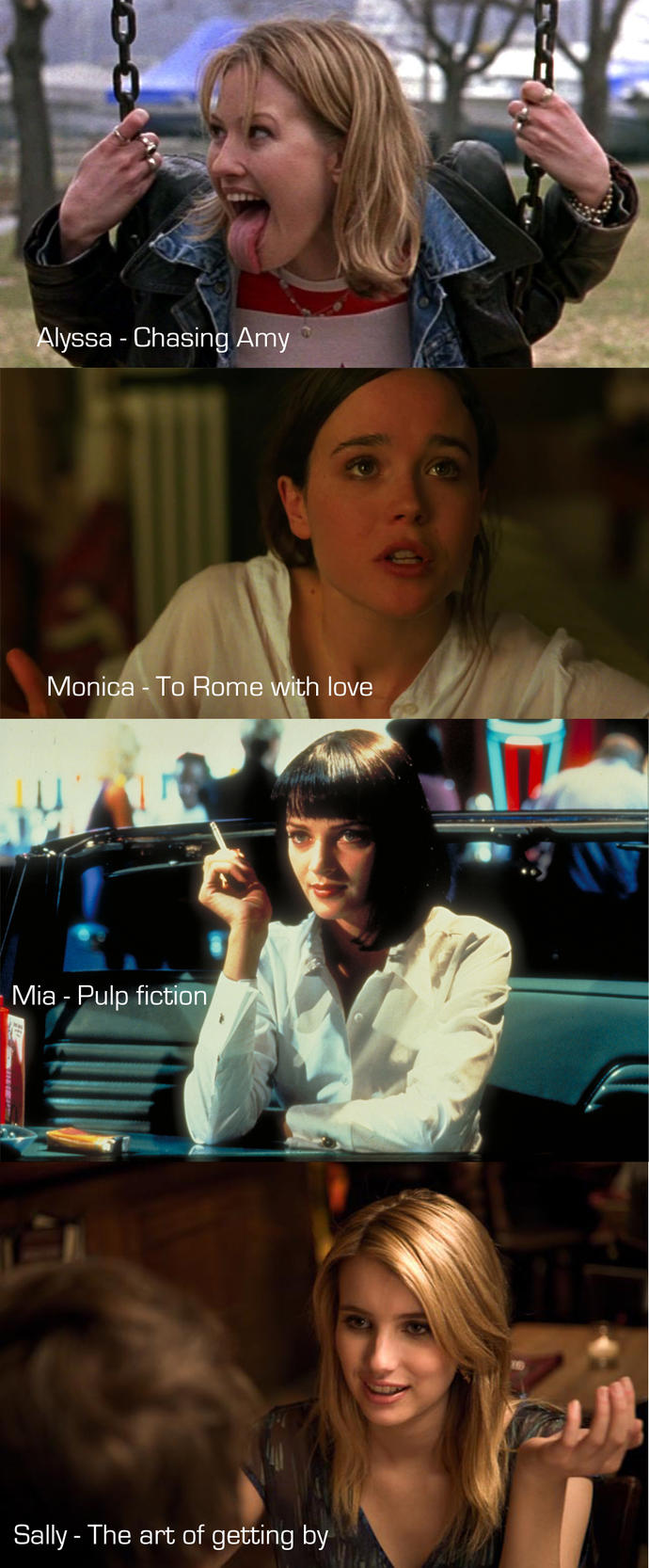 At least with femme fatale you know she's trouble the minute she stumbles into your PI office. :D These girls come out of nowhere and set everything upside down.
Anyway you know the type: She comes in all sexy, smart and cute (with shitton of attitude to match it). Unattainable as fuck. She crashes your world, takes control of your life for short period of time (which you spend glued to her btw) makes you fall for her, and poof just like that she's gone (or not but she's not yours/with you, which is kinda the whole point).
Anyway the point of this question is to ask:
Girls: do you do this on purpose.
And
Guys: If you've encountered one in wild & how to deal with them without risking your health/safety ;)
I'm a girl and yes, I do this on purpose.

I'm a girl. Nope, guys just keep falling for me I don't know why.

I'm a girl and I have no idea what are you on about.

I'm a guy. Been there, done that.

I'm a guy. Haven't met one yet.

I'm a guy and it's all in your head.
Select age and gender to cast your vote:
Updates:
OK I might have misleadingly phrased a question. I thought examples on photo would've been clue enough.
This isn't about "Femme fatale", femme fatale is a woman that manipulates men towards her own ends using her sexuality as a weapon.
What we're talking about here is a girl that is so irresistibly cute/quirky (either on purpose or by no fault of her own) that guys around her fall head over heels for her.
---
Most Helpful Girl
Most Helpful Guy
I am never going to date a girl that is a femme fatale, I don't deserve to be treated like shit and neither do the majority of guys. Femme fatale's in my opinion treat guys like shit. Also GAG should never have had that as an personality option, especially as they did not have an equivalent for guys that treat girls like shit.