Is it racist to prefer to date a certain race?
I like all women, but I prefer some more than others.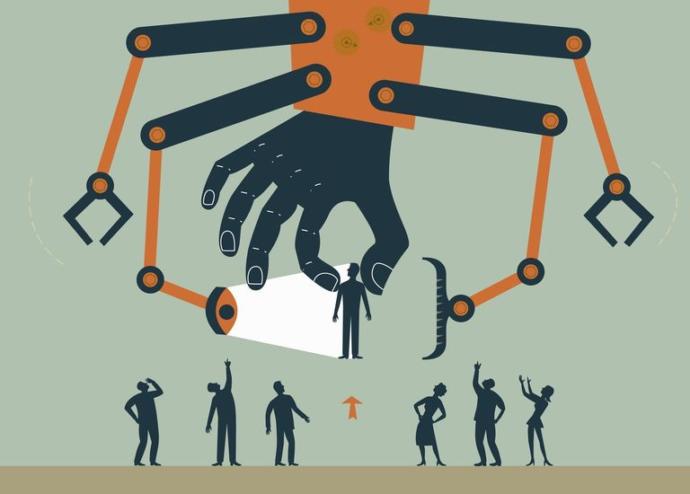 Updates:
---
I always thought racism ran a lot deeper than just whether or not you were attracted to someone.

1. Are you denying this girl and all others freedoms and choices because of their race?
2. If you work together, are you prohibiting her from opportunities *because* of race?
3. Do you make assumptions about her because of her race? (Prejudice)

I'm thinking your answer is no to these questions. There are physical features you find attractive, and you would very likely find them in a race you typically don't date, and just don't know it yet. For example, if you absolutely love dark black hair - you will typically find that naturally within the darker-pigmented races. However, if you met a Caucasian girl with natural dark black hair, then you may forgo any race preference because you have found the physical trait you love.

I don't like it when the word racism is used so loosely, because to me in this case there are connotations of hate, prohibition, ill-treatment all associated with that word. What you're doing is experimenting with how you feel about some physical traits people have, all the while not hating a race because of it, but finding a commonality in traits that appeal to you.

No, definitely not. All races have common traits amongst them, all people have preferences, so sometimes you might just like a certain look that's common amongst a certain race.
I prefer one race over all others, and I'm far from racist. Actually, I'm mixed, and one of my own races is really low on my list of what looks good to me and I'm certainly not racist to my own self.

It's racist if you refuse to date African Americans because they're African American or Hispanics because they're Hispanics. It's racist if you think dark skinned people are lesser people than you because their skin looks like the dirt you step on. That's racist.



Preferring one race over another for dating is okay. Downgrading other races isn't okay.

I prefer a certain race too. Does it mean that I hate any race? No! I'm afraid I'm a bit racist towards Arabs in this case tho. They are hot, but I don't like their culture.

Who cares what anyone else thinks about who you date? They don't pay your bills or make your life, so they don't get a vote. Hipsters and culture Nazis all think they have a right to tell people what they should think and do in their personal lives. It's bullshit.

If you just like a certain race than no but if you don't want to date someone because they're not the race you prefer, than that would be racist.

NO!! someone has said that I am racist because I prefer dating men who are African-American and it is just a preference to me, it isn't like I am racist towards white men or racist towards any ethnicity! I am still completely civil to everyone and i still believe every person deserves equality and shouldn't be grouped by the color of their skin.

Relax it is not racist. Date whoever you want

No It's not. We all have preferences.

It's not racist but if you limit yourself to what's familiar and still expect to find a good partner, don't count on it. If you look for certain people outside of your race, then dismiss the whole idea of finding a strong character jn a mate. If you don't want to date certain people from certain cultures, that's different and sometimes customs and language barriers can impede in a good relationship. Not their fault.

It is very similar to not wanting to date a guy because he is overweight or is super rude. Nothing wrong with wanting to be attracted to your partner. Nothing to be ashamed of, express your opinion and go for what you like.

Sucks that people do but it is what it is

I don't think so. I honestly prefer white men, but that doesn't mean I am opposed to dating men of color (and I have before!). As a geeky white female, I tend to prefer geeky white males lol.

No you are not racist , it's something normal for me I prefer to date white guys but that doesn't mean than I hate black people... etc

Depends on your reasons for it. If you're a self hater meaning that you hate your own ethnicity or think other ethnicities are terrible, then yes that makes you a racist.

Actually i believe that as long as you don't have ill feelings and negative thoughts about the other races you aren't being racist...

Everyone has a preference because everyone is attracted to different types of people it is not rarest but it is shallow. People fall in love with personality rather than looks. If you're just basing finding love through looks it will be harder for you to find love

Oh my good ness what happened to this world? This is so stupid. Why don't people just fall for who they fall for? Now men are judging if they would date a woman or not by the color of their skin? What the heck. Be with whoever treats you right. You are still young.

I feel like if I say anything im gonna get bombarded so all im gonna say is, be a panda.

Why can't people just go out with who they want? It's a preference just like anything else.

Nope, I've been called racist for wanting to marry an Indian man, but I have had feelings for men of different races/ethnicities.

No it's not "racist" in the slightest. We literally all have our preferences.

Key word : "prefer" = preference...

You won't get a lawsuit slapped on you for sure.

No, you are just attracted to who you are attracted to. You can't help it. Personality always does make things better no matter what race you are.

No, it's just personal preference
It's not racist, though I think a lot of the people on dating sites are. I'm like you too and prefer other kinds of women.

Not in the slightest, no.

And if society said it was, would that make you wrong? Not at all, you like what you like.

For me the difference is would you consider dating a person of that race in a healthy relationship. If you could honestly say that you would consider it, I believe that it isn't racist just preference. If your answer is I would never date anyone of that race or date them in an unhealthy way (abusive and/or demanding), then you are probably racist. Alternatively could you ever be attracted to someone of that race.

True racists would never be in a healthy relationship with or be attracted to a person of the race that they are racist against. The reason I say healthy is because they might date someone of the race that they don't like, but then abuse them. I think that those would be rare, but it could happen. Those that just don't prefer them would be in a healthy relationship in the right circumstances, but it would be harder to fulfill.

This comment only reflects the race in the physical appearance. If you bring beliefs (religion, culture) into the mix that can be a different story. For example being a devote Christian and not wanting to date a traditionalist Muslim is not necessarily racist because they can have conflicting ideas that are not able to be reconciled. That is a different rabbit hole that goes far deeper than I am going to go right now.

Most people have preferences in dating and I thinks it's fine. Race preference is similar to preferring brunette more than blondes in dating and as long it's just about finding certain physical appearance more attractive than others it's not wrong. But if it's based on prejudice like "I don't want to date X because they're annoying" it's a lot different and then it's racist. It's also racist if you refuse to date another race regardless of the individual.

Here's an example where race preference is fine. If a person has a preference for blonde people with blue eyes he would most likely date people of North-European heritage because these features are most common among them. Blonde hair and blue eyes is rarer among people from Africa for example, so it's natural preferring European looking people more than African looking people because of that. But as long the person is open minded it's fine and it's not people's fault they finds certain facial features, body builds and hair colors for example more attractive than others.

No, not racist at all. What's racist is not giving someone a job because their black, or not allowing to buy some candy because their black. But, if you have a preference when it comes to intimacy, I would say it's particularly racist.

to have a preference no. like if someone says i prefer and usually find myself most attracted to hispanic people but still date people of other races and backgrounds that is not racist.

but if you say you prefer a certain race and won't date people of other races that probably points to racism

I mean, you're attracted to who you're attracted to, so if you genuinely are or aren't attracted to specific races, that's fair. It's just a problem when a race is either fetishized, or shunned due to factors beyond strictly their appearance and you let something about their culture deter you.

Absolutely not. Not intrinsically, anyway. Anyone who tells you otherwise is just a radical, cultural Marxist

Define "prefer"...

If you simply find yourself attracted to the skin color and bone structure of one race more often than those of some other race that doesn't make you racist. But if you categorically dislike every member of a certain race then you probably are racist.

You don't control what your attracted to. You choose to just not like someone because they are a different color, religion, etc...
you don't choose to be attracted to someone. You are or you aren't. I am not attracted to non-white women. That doesn't mean I have any issues with any other women. I would let a black or Chinese woman suck my cock... I just don't want to kiss or fuck them.

I don't think it's necessarily racist, but many times I can be.. And I agree that if you refused to date any group than that is pretty much racism.. Why are you refusin to date that group? It's silly really.. People complicate ish too much.. Also "preference" is affected by what you consume, and daydream about many times..

Not at all, many factors play a role.

- Preferences
- Family history
- What parents want what is best for you (e. x: A Christian man marrying a Christian woman or Muslim man marrying a Muslim woman)
- Most importantly, kids, how do you want your kids to be raised. I am a firm believer in God, going for prayers and etc, therefore I would not want to be with a woman who is an atheist, that's just my personal preference.

At the same time, it's perfectly fine for interracial marriage or couples to be with each other as well. E. x - A Muslim marrying a Christian. That's quite common in this world day as well.

Whom you choose to date or not date can never be bad. If it is then the proponents of such a thought are obligated to come up with ways of controlling the dating lives of people.

It can be yes... but preferences can be discrimination hiding behind preferences...

It's no different than a boss telling a Asian person you are not qualified for the job when in fact he just doesn't want an Asian person working with him - will you ever know? nope... does the person have malicious intent to not hire you, yes... is it a preference.. Yes,... is it also racist/discrimination.. YES

I can't believe there are people who actually believe it is. If having a racial preference for dating and sex is racist, then racism isn't necessarily a bad thing.

Certainly not.

Racism is treating people differently based on their race. Racism is telling a Latino he can't rent from you or giving a slot at a university to a black person with lower test scores over a white or Asian with higher scores.

Whether you prefer chocolate, vanilla, strawberry, or mango ice cream is merely your preference.

I live in Canada.
Exactly.

I've seen dozens of thousands of people of every race here, plus those of tv.

1 of the black girls was Okay, and the other one I actually liked.

But that's not serious, I've literally seen thousands of white girls that I find cute or attractive.

I want my kids to have a certain upbringing, having an Alien culture to mine wouldn't allow for that.

About my own race, it's why I even don't consider dating many nationalities of white women as well.

I hope you realize I don't plan on travelling the world to look at every individual to them base my preferences.

Have you tasted all the types of coffee? No? then you can't say you like coffee.

Point is, with a sample size in the few thousand you can make assumptions.

+ I'm literally just biologically not attracted to them.
The only black girl I actually find attractive is pretty light skinned.

No, because you are not "Against" dating girls of other races. You are just more interested in dating girls of a certain race. That's not racist.

no it's not racist to only date certian races but i do beleive its racist when you single that race out in a profile. see the way i look at is that race you single out could become a friend but he or she is pushed away because of the single out comment on some profile..

No, I guess some could view it as prejudice, but really it just comes down to want you want. It's not weird when you like a certain type of girl compared to another of the same race, it shouldn't be any different. It's not like you have any ill-will towards them.

No, in the same way it isn't sexist to date a certain gender. However the reasons behind not dating can be racist.

All these " racist " questions !! It is personal preference , ALL races will have their attractive & less attractive members , I'm a Eurasian mix of Uralic / Turkic , Slavic & Celtic ( giving my unusual change colour blue / green eyes ) & have also dated different races , but predominately Europeans. Racist is overused & used out of proper context by the " Liberals TM " ... getting boring... get some new material !!

No, your preference is your preference. There is no right or wrong.

It's not. As long as you don't hate a certain race or consider a certain race "inferior" it's no racist. Racial preferences can't be controlled, they usually come as a result of the environment a person grows up in.

No I dont feel it is, I prefer black/mixed woman. I won't date a white girl simply because I dont get turned on. Something to do with the way my brain is wired. Now I might date a white girl if she could understand that I wouldn't get turned on and we most likely would rarely have sex.

called preference

it would only be racist if you did not want to date a race due to idea's like they are inferior etc



Nope. Date who you want. Nutters trying to guilt folk into dating their ugly arses is all this racist shit is. I'm a white guy who only dates white women and if anybody called me racist I'd say sick my dick

Romantic preferences aren't racist. Hating or otherwise mistreating people because of their race is.
Click "Show More" for your mentions
Select as Most Helpful Opinion?
You cannot undo this action. The opinion owner is going to be notified and earn 7 XPER points.
Loading...
;