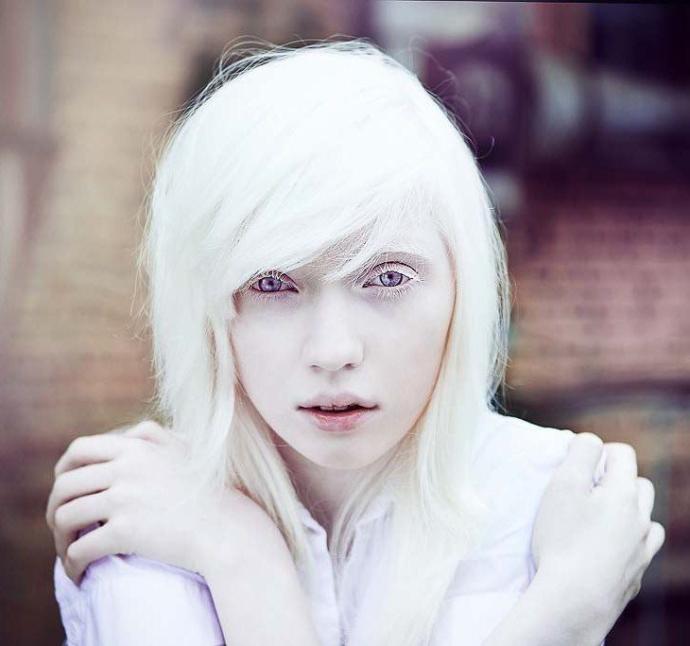 Updates:
---
Most Helpful Guy
Yes, assuming physical attraction (the provided picture is pretty attractive, especially the purple eyes, though the girl looks half frozen [not sure if I feel that's a good thing or not]).
I would be a bit unsure of planning certain activities which involved staying outside (would have to ask if they were viable), but on the whole would not have too many issues.
Most Helpful Girl
My preferences for physical appearance are odd, in the sense that I like the odd, lol. I find albinism to be quite attractive, right up there with facial scarring and inhumanely long nails. :3

So, yes, I would date an albino person. I HAVE, actually, gone on a date with an albino person, but as much as I appreciated his odd phenotype, we didn't click otherwise.