Instagram: they make pages for white and black couples. I have seen comments of a black guy with a white girl and the comment says "put black babies in her."
Twitter: I have seen a lot of tweets about black women and men posting pictures of black babies and then titling it "pure black." Or "not mixed black." Why does that matter?
I see this everywhere. Just posted a few screenshots. I have dated a Latina before and want to know something? I never actually once put it on Instagram and called it white on brown or anything like that. That's really gross to me. I felt like I would separate her from myself by doing that. The reason why I'm mad is because it forced me to recognize the Latina I once dated. I honestly didn't see it that way before. I saw her as just another human. Just the same as another white girl. It sucks.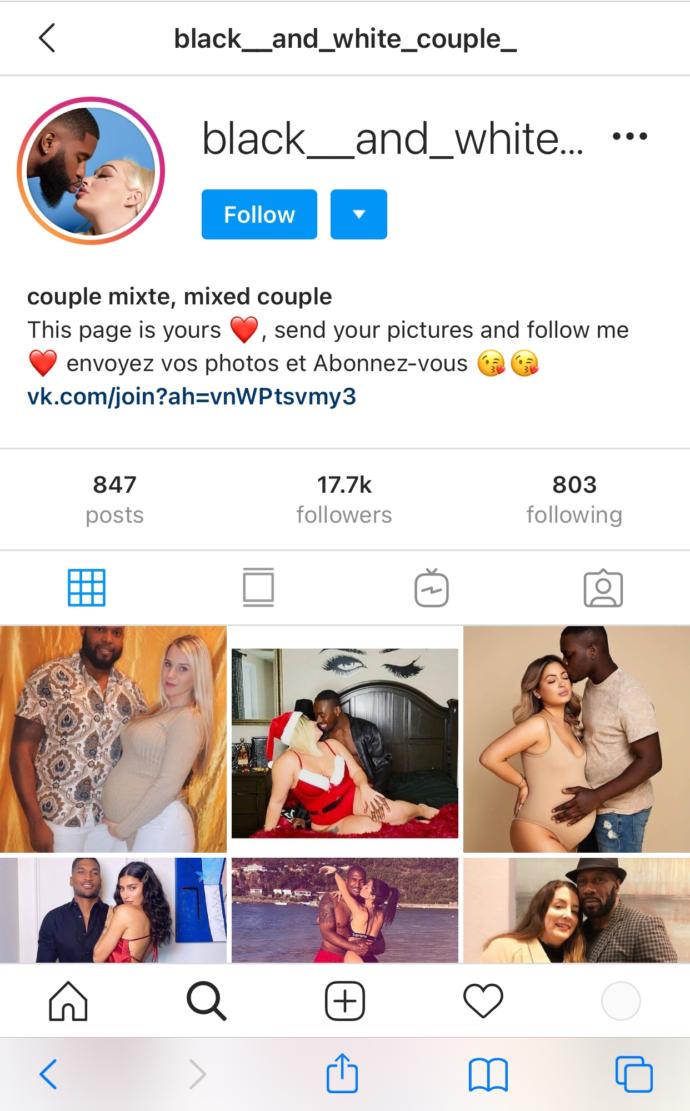 Select age and gender to cast your vote:
Updates: