Movies:
UNDERWORLD
Selene, a beautiful vampire warrior, entrenched in a war between the vampire and werewolf races. Although she is aligned with the vampires, she falls in love with Michael, a human who is sought by werewolves for unknown reasons.
INTERVIEW WITH THE VAMPIRE
A vampire tells his epic life story: love, betrayal, loneliness, and hunger.
SHADOW OF THE VAMPIRE
The filming of Nosferatu (1922) is hampered by the fact that its star Max Schreck is taking the role of a vampire far more seriously than seems humanly possible.
BRAM STOKER'S DRACULA
The vampire comes to England to seduce a visitor's fiancée and inflict havoc in the foreign land.
FROM DUSK TILL DAWN
Two criminals and their hostages unknowingly seek temporary refuge in an establishment populated by vampires, with chaotic results.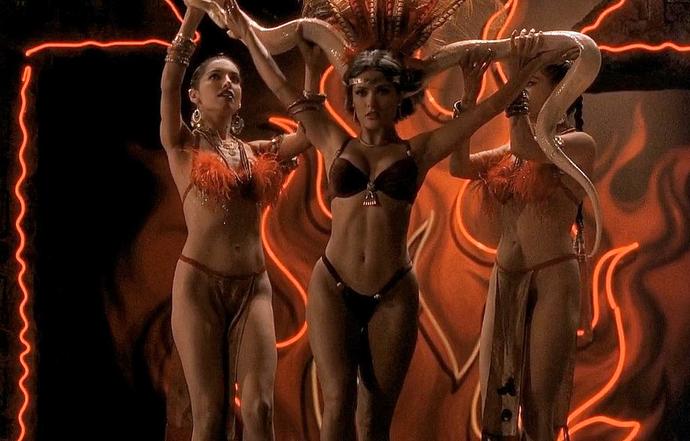 Series:
BUFFY THE VAMPIRE SLAYER (as a TV series and a comic book series)
A young girl, destined to slay vampires, demons and other infernal creatures, deals with her life fighting evil, with the help of her friends.
DARK SHADOWS
The rich Collins family of Collinsport, Maine is tormented by strange occurrences.
ANGEL
The vampire Angel, cursed with a soul, moves to Los Angeles and aids people with supernatural-related problems while questing for his own redemption.
PC games:
VAMPIRE: THE MASQUERADE - BLOODLINES
BLOODRAYNE
P.S.
Feel free to add your own staple to this genre.
^^V^^
---