In this MyTake, I will talk about albums from known bands who had a successful career, but when they started they were hardly known.

1) Thompson Twins - A Product Of...(Participation) (1981)

(Didn't chart at all)

"A Product Of...(Participation)" was a Post-Punk/Experimental album, which was different than their later works. It wasn't successful at all, but thanks to Thompson Twins success this album gained some attention, from their fans particularly. No single from this album charted though.
2) U2 - Boy (1980)
(Highest charting positions: UK #52 US #63 )

Before U2 became widely known with "War" album, and later with "Joshua Tree" when they became superstars, they were a hardly known post-punk band. Personally I like their first 2 albums more than their later releases. I'd consider them cult classics. "I Will Follow" was their first minor hit, peaking at #71 and #34 in AUS and NZ charts respectively.
3) Steve Miller Band - Children Of The Future (1968)

(Highest charting positions: US #134 )

Steve Miller Band have been active for 5 decades in total, even though they release albums infrequently since the 80s ended. This was their first album which was more into traditional Blues, and it's different than their most successful works "The Joker" and "Fly Like An Eagle". Later in their second album "Sailor" they had the first minor hit, "Living in the USA", peaking at #94 in US chart.
4) Berlin - Information (1980)
(Didn't chart at all)
Mostly known from their hit "Take My Breath Away", and often considered an "One hit wonder band". I disagree here though, since they had some other hits, especially in US. Particularly "No More Words" was their second biggest hit, peaking at #23. Anyway, their first album featured a different vocalist, but still it didn't chart, and no singles charted either. A lost New Wave gem, I'd say.
5) INXS - INXS (1980)
(Highest charting positions: AUS #27 US #165 )
When INXS started they were only known in Australia, but unknownand not in US or UK. Still even in their native Australia, they weren't as known as they were after they released "Kick". This album was really underrated and much better than their overrated (in my opinion) "Kick". Their first 3 albums (INXS, Underneath The Colors, Shabooh Shoobah) were way underrated generally, and it's a pity that they were overshadowed by "Kick". "Just Keep Walkin'" was their first Australian hit, peaking #38.
6) Kraftwerk - Kraftwerk (1970)

(Highest charting positions: GER #30)
Before they became known as pioners of Electronic Music, Kraftwerk were one of the Krautrock bands, being popular in Germany mostly. International success came after the release of "Autobahn" some years later, which made it in American charts as well. No singles were released from this album, and still they hadn't fully developed their trademark Electronic sound yet.
7) Simple Minds - Life In A Day (1979)
(Highest charting positions: UK #30)
Before shifting towards an Arena Rock direction, and becoming popular in US, Simple Minds was a New Wave/Post-Punk band. Truth is they sounded better in their first 5 albums, compared with their most successful releases, but still it's a matter of taste. Anyway, #30 in their homeland is not bad for someone who just started, but it's nothing compared with their second half of 80s releases where they reached #1 in various countries. "Life In A Day" single, was their first minor hit, peaking #62 in UK charts.
8. Scorpions - Lonesome Crow (1972)
(Didn't chart at all)
When Scorpions started, they were mostly a Krautrock band. Like Neu! or early Kraftwerk as I mentioned above. They were still unknown by then. They started to gain some attention after the release of "Lovedrive" and became widely popular with the successful single "Wind Of Change", many years later after they started. "Lonesome Crow" is one of their finest works, but way overlooked unfortunately.
9) Midnight Oil - Midnight Oil (1978)

(Highest Charting Positions: AUS #43)

Midnight Oil became popular worldwide after the release of their album "Diesel & Dust" featuring their biggest hit "Beds Are Burning". Before they were known only in Australia and they became known in New Zealand after the release of "10,9,8,7,6,5,4,3,2,1", which was released 4 years before "Diesel & Dust". Their debut album, was pretty different than their later works. It was mostly a Punk Rock album, whilst their later works were considered Post-Punk/New Wave, and when they released "Diesel & Dust" they shifted into a more Alternative Rock direction. "Run By Night" was their first minor hit, reaching at #100 in AUS charts.
10) REO Speedwagon - R.E.O. Speedwagon (1971)

(Didn't chart at all)

REO Speedwagon started almost a decade, before they went widely famous with their Hi Infidelity album in 1980. Personally I liked the last track from this album, which was pretty progressive. But overall I like Hi Infidelity and Wheels Are Turnin'. Sophisticated Lady was the only single which made it on the charts from their debut, but it peaked very poorly, at #122.
11) The Fixx - Shuttered Room (1982)

(Highest charting positions: US #106, UK #54)

Despite it was their least successful album, it was their most successful album in UK. Their later albums had big success in US, but still they charted lowly in their native UK. A very good start anyway. It'd be put in the same league, with their follow up "Reach The Beach" which was their most succcessful album so far.
12) Styx - Styx (1972)

(Didn't chart at all)

A good effort despite it didn't chart at all. Generally an underrated rock band compared with other 70s rock bands of the time. Surprisingly enough they weren't much successful out of their teritorry. Cornerstone, Paradise Theatre and Killroy Here were their most successful albums and fairly enough they are.
"Best Thing" from their debut made it in US charts yet peaking only at #82.
13) Ultravox! - Ultravox! (1977)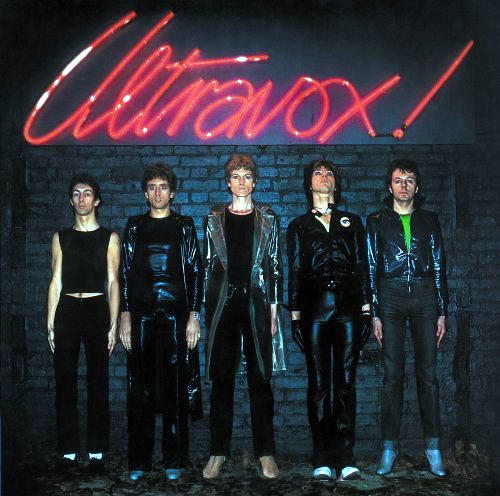 (Highest charting positions: SWE #25)

Surprisingly enough their debut album made it in Swedish charts. Still they were hardly known when they started, and their music style was different with the original vocalist. Although they are considered one of the New Wave pioners with their original line-up, and their first 3 albums are cult classics. Once they changed line-up with a new vocalist, they managed to score many Top 20 hits in their native UK.
14) The Waterboys - The Waterboys (1983)
(Didn't chart at all)
Although The Waterboys were mostly known for their Folk/Celtic Rock sound when they started they sounded pretty much like early U2. Their debut was a really good album although it failed to chart. They went pretty successful after their 3rd album, and even scored some Top 20 hits in US Modern Rock charts.
"A Girl Called Johnny" from their debut, peaked #80 in UK charts.
15) Yes - Yes (1969)
(Highest charting position: AUS #38)
Surprisingly enough, it made it in Australian charts, but still it was far less successful than their follow up albums. Still a good start, although their sound didn't take off yet. Although Yes started in late 60s, their most successful period was during the 80s. Their album 90125 featured their biggest hit "Owner Of A Lonely Heart", and some members of Yes, participated in the supergroup Asia where they had 3 Top 20 hits.
---