A Part II of my previous MyTake here . If only those ladies put on some effort on their looks, and avoided unecessary plastic surgeries, then I believe they'd still look fine.

(From youngest to oldest)
1) Wendy James (from Transvision Vamp) (50)
She used to be a good punk chick during late 80s...but now...
2) Camilla Henemark (from Army Of Lovers) (51)
It's a miracle how she went from that sex bomb she was in those old Army Of Lovers by looking like that. Definitely the winner here, but it's not so flattering for her.
3) Neneh Cherry (52)
No good at all. And she's not THAT old.
4) Sandra (53)
In 00s she was still looking pretty. But definitely not in the 10s.
5) Jennifer Rush (55)
Really unecessary plastic surgery. I believe she could still look good if she didn't do it.
6) Kim Wilde (55)
I hardly believe how she became after 3 decades. She used to be really hot in her "Teases & Dares" and "Another Step" days.
7) Kate Bush (57)
Well, she was never a sexbomb, but she was pretty in a different way back in the 80s. Not now for sure.
8. Carol Decker (from T'Pau) (58)
Apart the fact she's not as good looking as she used to be, when T'Pau came out...she's definitely an underrated rock star, but that's another story.
9) Maggie Reilly (59)
Mostly known for doing vocals in Mike Oldifeld's song "Moonlight Shadow". She was pretty in that video, and during 90s in her solo career as well.
10) Dale Bozzio (from Missing Persons) (61)
A real sex bomb she was in the 80s when Missing Persons were at their best. Not TERRIBLY bad looking though, but still I have the impression she looks more masculine lately.
11) Pat Benatar (63)
Nice hair. But only hair unfortunately.
12) Ann Wilson (from Heart) (65)
Unlike her younger sister Nancy, she didn't age well.
13) Agnetha Faltzkog (65)
Kinda scares me, how pretty blondes can end up looking like grannies.
14) Martha Davis (from The Motels) (65)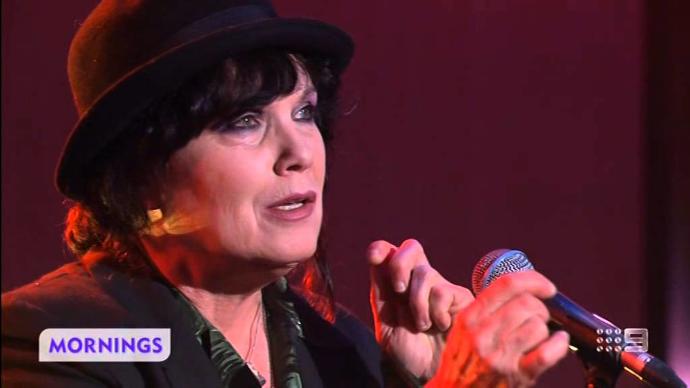 Eh, no way...not even 1/10 about how she used to look.
15) Marianne Faithful (69)
Back in her "Broken English" days, she was really stunning. I really loved her then style (Holding a cigarette, and dressed in leather.)
---