There are some bands that don't deserve the fame they received. Others are good but not THAT good. Others are bad. Others are horrible and makes me lose faith in humanity, seeing those bands praised so highly.
(In alphabetical order)
1) Abba
The fact they sold millions of records, proves once more that people don't bother to search for music, and they just listen to whatever the radio feeds them. Abba's crap is just unlistenable! Still, Agnetha was a hot babe back in the day.
2) Ace Of Base
We can surely tell, those guys were Abba's clones. They were Swedish, 2 guys 2 girls (and the blonde chick was a hot babe, back in the day.) multi-million selling band...and most of all overrated as well. And most notably the All She Wants song. Every time I hear the intro of All She Wants I just cringe. It's still receiving airplay anywhere, especially during summer.
3) Alice In Chains
A successful band, coming from the dreadful Grunge criminal organization that destroyed music scene. Who remembers any songs from them anyway? Not to mention their lead singer was unable to handle himself and ended up dying from heroin overdose. That's how SMALL Grudge stars are.
4) The Beatles
Never understood why The Beatles became like a holy band. If you don't like The Beatles or just consider them overrated, then you know shit about music. Yes, I dare to find The Beatles overrated. Come at me!
5) David Bowie
I think the reason he became so much popular, was his unique persona and appearance. Definitely not his music, because it sounds just mediocre, to put it simply.
6) Depeche Mode
OK they have some good albums in their discography and Music For The Masses is kicking ass indeed...but not to the point they are Gods. The bad thing with Depeche Mode is, they overshadowed almost everyone among their scene.
7) Celine Dion
There's nothing to like about her. She looks like a camel and her songs and voice are boring to the core. The shame of Canada indeed.
8. Michael Jackson
King Of Pop they say. King Of Boredom I would say. His music is boring and tedious, and never got how this man sold millions and millions of records. Do people have problems with their ears? I can mention at least 100 better albums from 1982, than the ultra-super-extremely overrated Thriller.
9) Madonna
Guess that woman sold her soul to the Devil. She is the only 80s pop star, who managed to have success in the 90s, in the 00s and in the 10s, antagonizing pop stars who are half or even 1/3 her age, and drawing media's attention since she came to the spotlight. Her success is unnatural, so I believe what I said about selling her soul is true.
10) Nirvana
I can go on hours and hours and hours, expressing my hatred towards those musicians (not even in their wildest dreams)...they destroyed tons of other bands with the rising of the cursed genre called Grunge (see for example Loverboy. Even Mike Reno (lead singer from Loverboy) himself, admitted these scumbags destroyed his career.), they stole riffs, and they became legends because their lead singer was a weak man, couldn't handle fame, and killed himself. How can you take a band seriously, when even the singer himself admits he is a loser? And no I'm not lying, try search about it, to see Kurt Cobain admitting he is a loser!
I consider Nirvana more or less, a criminal organization. And I believe any musicians, managers, technicians, sound engineers, or whatever, who have been involved in this organization, should be held in prison, for the crimes they did in the music industry.
11) Oasis
Their name isn't representative at all. They should be calling themselves Sahara or something like that. Famous Beatles' clones, much adored especially in the UK. But did they have any memorable songs, riffs and all? No. Only Wonderwall. But not because it was something special, but because of the massive airplay it still receives.
12) The Pixies
Not commercially successful, but still WAYYYYYYY too appreciated. Their music is boring and unmemorable. Just some plain Acoustic/Alternative-Rock.
13) Radiohead
I said it all here about this grossly overrated band. They definitely not deserve their fame.
14) R.E.M.
One of the worst Rock bands in my opinion. Never understood what was so appealing in them. Just some College Rock shit, one of the worst 80s genres. Not to mention their super tedious overplayed hit Losing My Religion, that is still being played everywhere. I was passing from a gas station today, and they were playing this song. It's so much played, that I've learned the lyrics of it, even if I didn't want to.
15) Red Hot Chili Peppers
An 80s band that had success in the 90s is a bad band. Others were bad already (R.E.M., The Connels, Soul Asylum) and others changed their sound drastically in order to appeal the 90s masses (Bon Jovi, New Order, Duran Duran). The latter might not be bad bands, but they are sell-outs for sure. Red Hot Chili Peppers belong to the first category. They were never good at all, and their brand of Funk-Metal is ultra-boring.
16) The Smiths
Bleh. Never understood why they are so much adored by the alternative crowd. Their only memorable song is How Soon Is Now? which has substance and a kick-ass guitar riff indeed, but all the others are just lousy boring Indie Pop.
17) Sting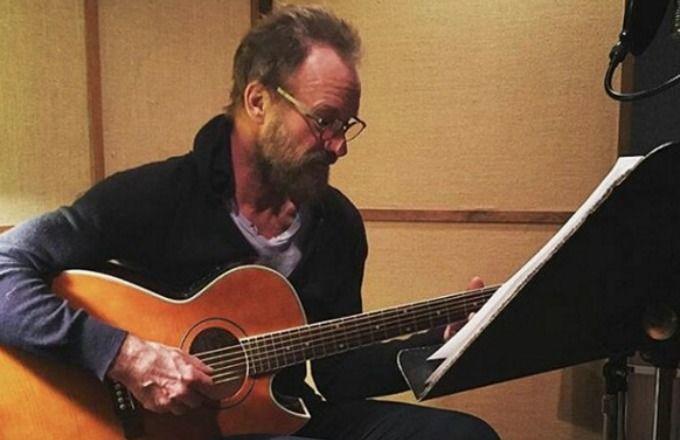 Not The Police, but Sting as a solo artist. This lousy jazzy stuff he chose to play was just boring as hell. Why he did I don't know. But instead of pursuing success, he should have stayed at home and be remembered for what he did with The Police, instead of humiliating himself.
18. Talking Heads
Although not so commercially successful, they were praised by critics A LOT, and they were considered as one of the most influential bands. Never understood what was so influential in their case. What they were playing was something like Punk/New Wave with Funk elements, at least in their early years. Something that other bands of that era were doing in some kind of way.
19) U2
U2 were awesome indeed during their first years, yet not much commercially successful. After War, their quality started to degrade, whilst their popularity started to increase. I never understood why albums like Joshua Tree, or even worse Achtung Baby became so massive. I prefer Boy, October, War any day.
20) Wham!
Wham! are another proof, that people don't bother searching for music, and they just listen to what they are served. The most generic Pop band from the 80s, managed to sell millions of records, because of this.
---