I know we have sports like football, baseball, basketball, hockey, soccer, college sports, golf, tennis, and NASCAR, but since there are other big sports around the world, I'd figure I'd list some sports that could be bigger and more commercialized in the US.
1. Cricket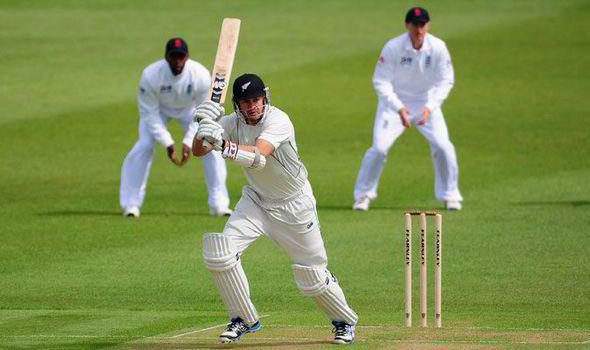 In the US, there could be a domestic Twenty20 Cricket league called the "American Premier League". The International competitions, Cricket World Cup, ICC Champions Trophy, and World Twenty20 would have extensive coverage in the US. The US national Cricket team would have a test match against several other national Cricket teams, such as England, Australia, New Zealand, India, Pakistan, and West Indies.
2. Rugby Union
In the US, Rugby Union would be included as a sport in the NCAA. There would be a domestic club league called "Major League Rugby". Competitions such as the Six Nations Championship, The Rugby Championship, Americas Rugby Championship, and of course, the Rugby World Cup would have coverage in the US, as well as other domestic rugby union leagues and competitions. Rugby Sevens would also have coverage.
3. Rugby League
While Europe has the Super League and Australia has the National Rugby League, North America would have the "American Rugby League". Different teams in the league would also partake in the World Club Series. The Rugby League World Cup would also have more coverage, and the US national team would be part of the Rugby League Four Nations.
4. Track & Field
Athletics would have as much popularity as Golf and Tennis in the States. Competitions like the World Championships, World Indoor Championships, Continental Cup, Diamond League, World Challenge Meetings, and World Indoor Tour would have extensive coverage.
5. Road Cycling
Just like Track & Field, Road Cycling could also have as much popularity as tennis. While the Tour De France is fairly popular, the other two Grand Tours, the Giro d'Italia and the Vuelta a España would also have more coverage. The rest of the World Tour would also have more coverage, as well as the Road World Championships.
6. Kickboxing
Kickboxing would be kinda like an alternative to Boxing and MMA. There are promotions such as K1 and Glory. It could be more popular if there were more stars. Kickboxing could also have more international popularity just like the other two combat sports.
7. Formula 1 and other Motorsports
Formula 1 could have way more coverage in the States, just like NASCAR. On top of that, other Motorsports like MotoGP, World Rally Championship, World Touring Car Championship, and World Endurance Championship could also have extensive coverage, as well as other prestigious races like the Monaco Grand Prix and the 24 Hours of Le Mans.
---