Apart from their huge muscle mass, pro-wrestlers are also known for another thing. Premature deaths. Some of them though, were pretty lucky to escape from death. Well…hope at least, that nobody I mention below will die when I'm writing those lines.
1) Abdullah The Butcher
Not known for steroids, but sure the guy was (and still is) obese. Also his notorious scars on his head are made from all the blading throughout his career. That mean chances to get infected by one of those items were really high. But surprisingly he is still alive and well at 76. Ah, and he smokes cigars as you can see. Sounds like, either he's been forgotten by God or he made a deal with a Devil to live till 100 no matter what!
2) Big Show
Big Show is usually compared with Andre The Giant in terms of size and also wrestling style. Both suffered from acromegaly and Andre died at the age of 46. Big Show is said to have corrected his condition via surgery, but nowadays he is around Andre's age. So will he be lucky enough to not suffer his "dad's" fate?
3) Bobby Heenan
Although this guy seemed to be OK in his health, since cancer knocked his door his condition becomes worse and worse. Good thing is he hasn't lost his sense of humor.
4) Brock Lesnar
His body is visibly unnatural, and as it seems he started roids from the young age of 16. I put two pictures of his, so you can see the difference (first is when he was 14, and second when he was 16) Considering that the late Test (aka Andrew Martin) had a more natural body than him, yet he died when he was only 33. So Brock is really lucky, being just a few months away before turning 40.
5) Chris Masters
OK this guy is much younger than most of the list, but there are a few wrestlers who have died when they were under 35 (like Test or Lance Cade). When the guy made his debut in 2005, he was only 22 years old. If you remember the guy was THAT huge, even by then. Good news are that he looks leaner nowadays, so I guess he is doing better. So as long he survived his steroid abuse in 2005…
6) Hulk Hogan
It's pretty known that he claims, he owned once the record of having "The Biggest Arms In The World". I believe him since his arms were really massive in the 80s when he was at his peak. Seems like he has toned down steroids the last couple of decades, so he's definitely not on the top of this list, but still his abuse during the 80s, is more than notable.
7) Jake Roberts
There is no wrestler in the music business who's been into drugs and alcohol, as much as "The Snake" except from another guy mentioned below. Well, you should be lucky if you pass 40 in such cases, but the man is over 60 now! Thankfully DDP has saved him, with his yoga sessions, as it seems.
8. King Kong Bundy
Same as Abdullah The Butcher above. The guy was ridiculously obese, always. It seems like he is a little bit smaller lately, but still this guy will be called obese.
9) Lex Luger
The guy suffered a stroke about a decade ago, and lost all his muscle mass. He's also been in drugs and alcohol too. Although he is still alive, he is in a really really bad shape today and he looks terribly weak and fragile. The "Total Package" days belong to the past. Anyway, perhaps he would be the #1 in this list.
10) Mick Foley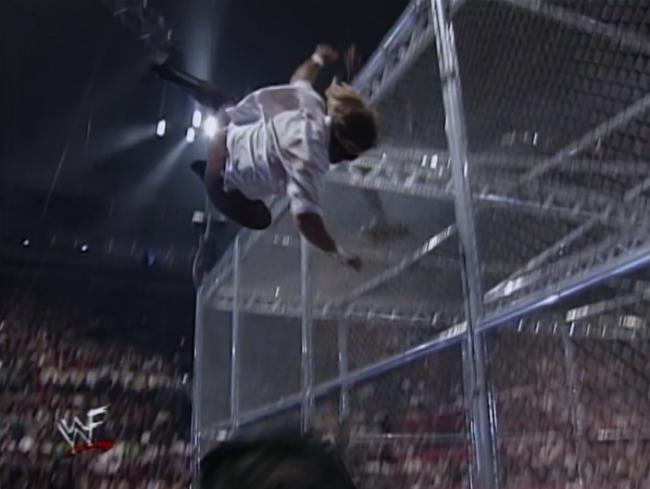 Mick Foley is definitely the man who has received the most beating throughout his career, yet he is not only alive, but also active! The most notable stunt of his, is falling from the Hell In A Cell (as Mankind) two decades ago. Congratulations to this guy!
11) Sabu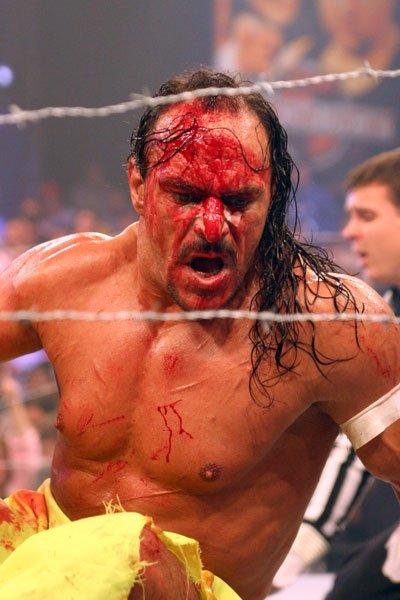 Another notorious Hardcore Legend, who is notable on jumping through tables, and some of his matches were also including…fire! It seems more like, that this guy is immune to fire. And no he hasn't been retired yet, but he is still active, aged 52!
12) The Sandman
Apart from his dangerous matches, he is also known for the cans of beer he consumed during his entrances. He's among the lucky ones who have managed to reach their 50s after all those bloody matches and alcohol consumption!
13) Scott Hall
And this is the guy I was talking about in #7. Although the guy claims he is sober now (DDP saved him, too!), he is really lucky that all this alcohol abuse hasn't killed him so far.


14) Scott Steiner


"Big Poppa Pump" indeed. It's pretty visible though, if you compare pictures of his, from the 80s (above) and from the 00s (below) and on.
15) Vince McMahon
If you look like this in your 70s, then you must be doing something…no?
---