Its no secret that I love the work of Stephen King and he has some legitimately moments.
Here are the ones I consider the most shocking
4. Pet Sematary, everything after the death of Gage
Sometimes dead is betta, the fact is that while anything corpse in a cairn at the pet semetary implied to be cursed by some sort of Mi'kmaq monster or Wendigo. The fact is that they come back wrong. First the pet cat is planted and starts to smell like a corpse even though he is alive. Then after Louis Creeds son Gage is hit and killed by a car he has the truly awful idea to plant him in pet semetary. What comes back is definitely not Gage but is definitely wearing Gage's Body but the very ending where Louis has gone insane and puts his dead wife killed by the thing wearing Gage's body into the Semetary and the last thing is that she comes back and touches him and calls him Darling. That sends shivers down my spine just thinking about it again.
3. The Suicide of Brian Rusk
The first person to interact with Leland Gaunt in Castle Rock is a Eleven year old named Brian Rusk, and he starts everything by asking for a Sandy Cofax baseball card. When he realizes that everything is all the death so far in his town started with him. The fact is that the only person left in his house unaffected by Leland is his little brother Sean Rusk, he goes to him, tells him never to go to see Leland Gaunt, tells him what he knows which would eventually lead to sheriff Pangborn taking Gaunt Down, the Eleven year old does all this with his Dads deer rifle pointed at his head and his toe in the trigger and at the end takes his own life in front of his little brother. This part of the book was not only incredibly shocking but incredibly sad and poigant, Brian knows that he has been manipulated and twisted beyond hope by the Demonic Leland Gaunt, he knows that his mother has had the same done to her by Gaunt. He also knows that there is hope for his little brother Sean, He makes sure that Sean will be able to live his life and avoid Gaunt, His last act on this earth was to make sure that the same fate that befell him would never happen to his little brother.
2. A Yankee's Fan being a Hero in the Stand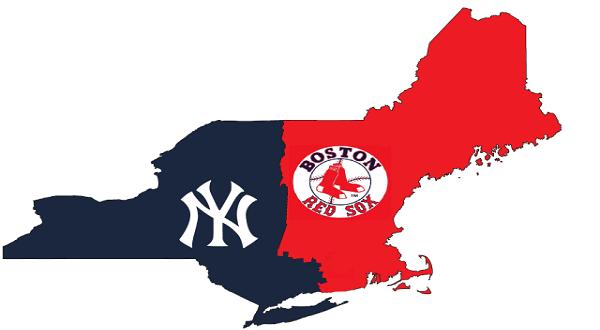 For those of you who don't know, Stephen King is a MAJOR Red Sox Fan, of course the rules are, if you are a New Englander and you like Baseball, you're a Red Sox Fan, if you are a New Yorker and like Baseball you are a Yankees or mets fan and the Yankees and the Red Sox have been the absolute bitterest of Rivals since the Yankees poached Babe Ruth from the Red Sox in 1919 and started (if you believe in that) the curse of the Bambino that ended in 2004 when we finally won the world series again. This is one of the most intense rivalries not only in North American Sports bu in all the sports in the World. So to see a Die Hard Red Sox Fan have a Yankee's fan (Larry Underwood) as one of the Heroes in the Stand is actually extremely shocking in a way.
1. Captain Trips and the downfall of civilization, The Stand
The Destruction of Human Civilization and the descriptions of the virus itself are some of the most disturbing things I've ever read. The way the virus works, the way it jumps from person to person and the truly disturbing descriptions of those dying from it. The Stand truly is a modern masterpiece
---