For this one I am going to squeeze in two because they are closely related and they are both family friendly this time around. or at least mostly :)
The Addams Family - 1991/ Casper- 1995
So let's start with this. If you watch a classic Addams Family episode, this is pretty darn close to it's source material. Which is rare in remakes.
Also let's talk about this guy.. Barry Sonnenfeld, he directed this movie... where I have I heard that name before .... oh yeah.. this!
Let's see him getting friendly with the cast now shall we :)
and to see a character cross over with a modern reference is always a pleasure such as thing with fed ex
https://vimeo.com/27395103 - things fedex video
and here are some picture scenes from the movie
Now onto Casper...
Let's start with the fact that it also is very close and respectful to it's original source material. Of course, it is a given that Casper's might have been tweaked and the character's behavior tweaked a little. But let me just say that I was a Casper cartoon fan before this movie came out and I was very happy with how they portrayed him.
Then let's simply talk about the special effects and huge things that were done behind the scenes for this movie.
This movie was first all done by Amblin entertainment which is known to be attached to E.T.
and it was pretty ground breaking animation at the time!
What we got was well worth the effort!
and all the cameos :)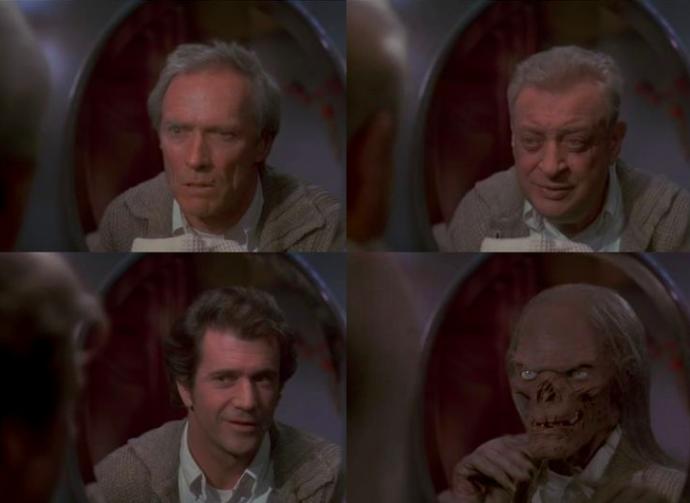 It really is just a fun movie to watch and Gieco has helped to bring that back a little bit too :)
Hope you enjoyed this installment... will catch you again tomorrow!