I've never really been a fan of online gaming because I feel that online gaming has too many issues like
cheaters,
pay to win
no story at all
unless you play on a personal computer, you have pay monthly since online gaming is a subscription for console players.
However, a few months ago I did come across a free mobile game that got my attention, it's called Call of Duty: mobile. I was skeptical at first since I expected it to be clunky but once I played it I realized that I've found a gem.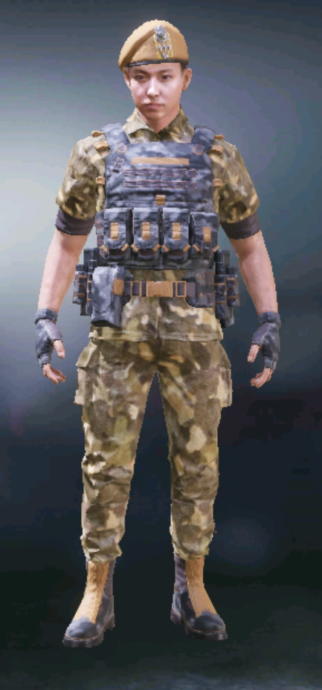 Pros: Here's all the good things about this game.
Console level graphics: Immediately I noticed that the game has ridiculously good graphics. The graphics are so good that the game itself could be a console video game.
Console level physics: The in game physics are very realistic; there's ragdoll, liquids move realistically and weapon charms dangle realistically.
Vast array of content: The game has a lot of content as a result of new content being added each season. From weapons, equipment, perks, characters, maps and game modes. It's essentially a hybrid of every call of duty ever released.
Console level gameplay: The gameplay doesn't feel clunky at all, the movement, aiming, and combat is all fairly advanced for a mobile game. Most other mobile FPS games feel like early 2000s FPS games.
Hardcore modes: If you want a no nonsense game mode where it's all about true skill, then there's good news since the developers have recently introduced a hardcore mode where everyone's health is at 35%, no maps and friendly fire is on. Hopefully it eventually becomes a permanent game mode.
Battle Royale: If you want a more tactical and strategic game mode, then you'd want to try battle Royale where you along with a 100 other players parachute into a large open world map and have to eliminate each other just like in the hunger games. You can go solo, duo or squad.
Sticks and stones: If you like a good old fashioned up close and personal, then sticks and stones is for you. In this mode, it's melee only and since melee weapons can bring down other players with one hit, it's truly about skill instead of luck. Unfortunately sticks and stones is only available once in a while.
Not pay to win: One of the biggest problems with many online games in general is their pay to win shenanigans that gives players who spend extra money an unfair advantage over players that don't pay a penny. Fortunately call of duty mobile isn't like that. All the paid content is purely cosmetic rather than advantageous.
It's Free: And yup one of the biggest reasons why this game is so highly praised is because it's absolutely free. A player doesn't need to actually pay a penny in order to play the game. Players only need to pay if they want to purchase some extra characters or unique weapon variants that are purely cosmetic in nature but again that's optional.
Make new friends: I was actually able to make some new friends on this game. They often invite me to play battle royale with them. There is even one woman who actually flirted with me through voice chat.
Gunsmith: With the newer updates, weapon customization has been taken to the next level. You can now turn a revolver into a carbine, a submachine gun into an assault rifle and so on.
External devices: This could be either a pro or con depending on your perspective. Basically external devices in this sense are gaming controllers and mouse and keyboards. So if you use external devices it can be a good thing if you are playing on a smartphone which limits your mobility. However if you are playing against players with external devices, it can be a challenge if you are only using two fingers on touch screen. And it will put you at a obvious disadvantage when it comes to mobility. However if you manage to defeat players who are using external devices, it can be quite satisfying since it's like punching above your weight class in a gamer sense.
Wide array of Call of duty characters: Many fan favorite call of duty characters are available in this game. From Captain Price, Alex Mason, Mara and many others. My personal favorite are "TEDD", "Tengu", "Park" and "Elite PMC".
Cons: There are many pros but there are still some downsides to this game.
Cheaters/hackers: Every once in a while, you may play against a player who has installed cheats or hacks in order to become unbeatable. The easiest way to deal with these cheaters is to report them to the game moderators.
Landing the first few hits means nothing: Unless you are playing hardcore mode, landing the first hits doesn't mean your opponent is going down, in fact your opponent might take you down instead especially if your opponent is a shotgunner, a quick scoper or is using a high damage weapon like the Man O War.
Flinch: One of my biggest pet peeves about many call of duty games and FPS games in general is their flinch mechanics, I never been a fan of flinch. Every time your character gets shot, your screen just shakes up and down. While it's supposed to simulate a gun wound, it's ridiculously annoying when you land the first few shots on your opponent but your opponent uses the flinch to get a lucky headshot. The fact the developers need to add in a perk called "toughness" to negate flinch shows just how problematic flinch is.
Matrix agents: Perhaps the most annoying thing are the players that like to strafe and jump all over the place in order to dodge bullets. Even then, some bullets still hit them but not enough to drop them. What's even worse is that a well timed bunny hop is enough to avoid a shotgun blast even though a lot of the shrapnel still technically hits the opponent. I'm not sure if that's a glitch or if it's by design. The easiest ways to deal with matrix agents is by flanking them, using melee weapons, quick scoping them or timing your shot gun blast correctly. Or just play hardcore mode where trying to dodge bullets is pointless.
Battle Royale armor system: Personally I'm not too fond of the armor system in battle Royale, anyone who acquires a level three armor has a significant advantage over players that don't have level three armors. Depending on the weapon, it can take multiple clips to bring down a player wearing a level three armor. The most effective weapons against level three armor are the shot guns and snipers since they do the most damage per shot out of all the conventional weapons. Nonetheless I personally feel that level three armor is just there to give the less skilled players a chance.
Campers: Haha, you didn't think I was going to forget about these rascals did you? Oh yeah there are a lot of campers in ranked and battle Royale, the worst ones are the ones who camp with sniper rifles and just start picking off those unfortunate enough to walk right into their sights.
Some glitches: There are hardly any glitches but with the new updates there are some damage delay glitches, some optics tend to be less accurate than iron sights and some lag but other than that, the game runs very smooth.
Battery slayer: This game actually drains your battery fast, so if your are very careful about preserving your overall battery health, you may want to set a time limit for how long you want to play the game per session. I only play it for about an hour or sometimes just 15 minutes.
Pointless mechanics: The concept of weapon mods to increase and decrease aim down sights(ads) speed and ADS movement speed is unnecessary and is just there to fill up space. It doesn't help that the ADS zoom is a bit too much.
Overall I give this game a 9/10, it's not perfect but it definitely is a breakthrough for mobile gaming. The fact it can rival many console FPS games provides hope for more free to play console level mobile games in the near future.