Bruce's adopted daughter who has been Batgirl and Black Bat, and later went by the name Orphan. I think she's the best choice.
Terry Mcginns might be a close second and he's also the most compassionate, but he also relies too much on his suit and tech.
Grayson doesn't seem interested in being the Bat. I'd argue that he's a better leader than Batman, but he has his own unique personality and fighting skill. Even though he was Batman once, I felt it was the wrong direction for his character. I like him as Nightwing and love the fact that he isn't as dark.
Jason's morals are just too different and even though Damian is supposed to be the most like Bruce (which is debatable), I can't see him working with others or leading a team. I don't see Barbara Gordon taking the mantle either.
As for Cass, she is hands down the best fighter in the Bat family, which includes Batman himself. Sorry Bruce, but you're second to her. She's the daughter of David Caine and Lady Shiva, both of whom have been mentors to Batman. She was also trained by the League of Shadows to be Rha's Al Ghul's personal bodyguard. She's defeated Lady Shiva in combat three times, which Batman himself hasn't been able to do even once.
And if you're a fan of Batman, you probably know how much willpower he has and what it would take to reach his level. Not only is Cass a superior martial artist, but she is so dedicated to the cause that the Dark Knight himself, who survives on 2-4 hours of sleep, had to tell her to relax.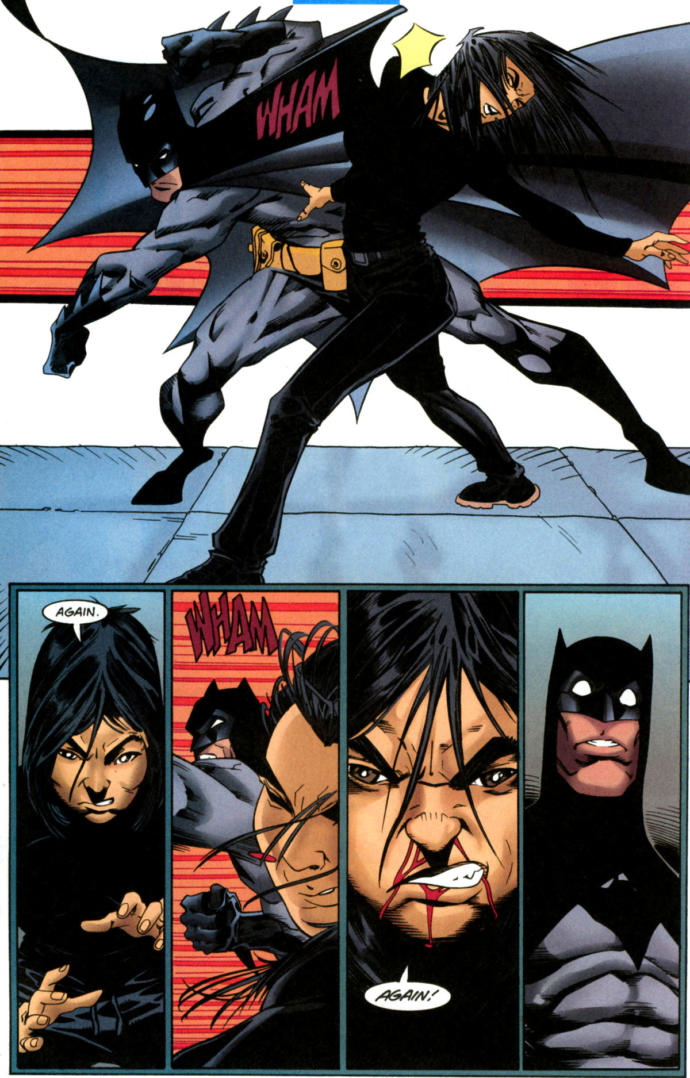 She's also more strict about her no-killing rule than he is. She learned to fight before she even learned to talk (especially since her father didn't want her to ever talk), and she can read her enemies' physical pain without words. She was trained to kill since she was born, but she's only done it once in her life and swore to never do it again.
Finally, Bruce himself said that she's his ideal choice. That should be reason enough.
Updates
So to be clear, I wasn't suggesting that she call herself Batman (which would be really weird) 🙄 She could be his successor and still use a different name. She's already going by Orphan