Why I'm Actually Grateful I Had An Abusive Mother
I'll like to say that just because I am grateful for the mother I had at the end of the day. I am in NO Way condoning the abusive behavior or dismissing her actions or anyone who does things like this. I'm merely showing the 5 upsides that came out of all the things she did to me as a child. Guess I'm trying to challenge myself to find some good outcomes from it.
That being said, as always enjoy, or not. Both are welcomed.
1. She Taught Me How To Have "Thick Skin."
My mother was very aggressive growing up. Often times when I upset her in any way she'd go off on these "Rampages." Stuff like this, but way worse.

Which is basically where she'd call me a bunch of stuff like "Stupid, Bitch, Heifer, Raggedy, Dirty, and etc." Come up with these outrageous accusations that I was plotting against her, and mistreating her. She's a narcissist so everything was always about her and her own well being.
One of her words and I quote is "Fuck you, bitch! I love me way more than I love you. And I won't let you kill me with your bullshit. (Similar to Blac Chyna's mom) I don't give a damn what society says, you gonna end up just like your daddy."
My point is, all that taught me how to deal with bullshit out in the real world. A lot of words don't affect me too much. I've been called pretty much everything by now so I'm numb to it.
But it did give me the thick skin I needed to handle leadership. Which is big since I'm becoming a director and a future officer in the military.
2. She Taught Me How I Don't Want To Be Loved; Thus She Taught Me How To Love
My mother always told me, (Ironically) "Just because someone loves you doesn't mean it's the love you deserve. There are many ways to love someone, and sometimes the love someone has to offer you isn't what you need or should allow. " And eh....for once, I agree with her.
She showed me that her way of loving me was toxic and I didn't deserve that. Nobody did, and I wouldn't allow myself to let someone treat me any kind of way and I wouldn't do it to those around me.
The love I want builds and helps people grow stronger through empathy, understanding, respect and etc. Not fear, pain, and delusional views of "tough love."
3. She Built Me Up To Be Resilient
Her always beating me and putting me in situations where I had to choose death/the hospital or submitting to her demands caused me to develop the ability to not only pick my fights but take the pain and fight for myself. To defend me and speak my peace even if that meant ending up in a puddle of my own blood, sweat, and tears.
That ability to take keep going despite everything being tossed my way also helped me to learn how to use it in my love life. It how me how to be there for my partner in the hardest times, and stick it through fearlessly when some days I couldn't see anything but darkness.
I had been there many times before and knowing everything is temporary allowed me never give up.
4. She Taught Me How To Be An "Ideal Woman"
One thing about my mother was despite her approaches to family and loved ones. She is a fanatic when it comes to representation and or presentation. One of her biggest things was making sure I represented her in a good light when it came to strangers.
She made me in her image that way.
Even now, I still have her habits here. I put a lot into my appearance when I go out into any public domain. I have to have perfect etiquette and posture. When I speak, I had to do so clearly or else she'd make me repeat myself till I got it right. She made a contract for all the things I had to perfect before I left her house at 18.
Her List:
*Housekeeping
*Cooking
*Entrepreneurship
*Being On Time, Always.
*Fiances & Budgeting
*Communication
*Self-Defense
*How To Please A Man
* Etiquette/Manners
*At Least One Talent To Turn Into A Career
The rest were ground rules for when I was living in her house. Overall her attempt was to make me this "perfect" woman. So that I'd be independent and desirable. And some wealthy man would wife me.
It of course failed, but all that did stick with me. And honestly it's helped me a lot in life so I am a bit grateful for it despite the process being torture; literally.
5. Due To Her Lacking Empathy, I Became An Empath.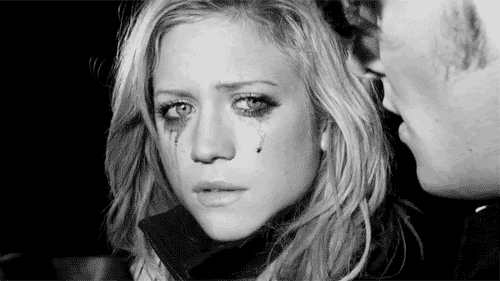 Okay, so I know this sort of contradicts my very first reason why I'm grateful, but let me explain. Even though I'm numb many peoples words about me. I still can "mirror" emotions. Which means, whatever I think someone else is feeling I naturally feel it too. I think I explained this in my mental disorder myTake. I'm normally really good at predicting because I subconsciously study/record human emotional and logical thinking patterns in my mind.
And if there is any emotion or experience I simply can't mirror well enough I can develop a simulation where it puts me through that situation so I can feel it. I can control that though. It's just really exhausting and can be damaging because it's not a thought or dream
My mind really convinces itself it's going through a certain experience for that time being till it ends. It's complicated, but eh I'll do a different myTake on it if you're interested in that more.
This allows me to not focus on peoples words in particular but what their intentions and mental/emotional state are so that I can empathize and help them somehow by understanding their pain.
It's what helped me actually help a ton of other people with issues going on in life and almost made me take on psychology as a profession. BUT I don't like to do it, so I block it out as much as I can. It's still a plus, but it has its cons.
And yeah those are my five reasons I'm grateful my mom was the way she was, otherwise she and other people totally fucked me up as a kid. I forgive her, but I mean I could have learned this stuff a better, healthier, way in my opinion lol.
Anyhow, I think this song is pretty motivational and mellow, so feel free to listen if you like.
Love you GAG, have a good one. Expecting some sort of backlash for this one honestly, but we'll see lol.