I remember when I was a kid. Saturday mornings were a race for a bowl of cereal and the good spot on the couch. Couldn't wait for those cartoons to start. Sunday nights was a family affair with Wonderful World of Disney. We would gather around with popcorn or ice cream to see the next greatest Disney movie that week.
We played outside, made mud pies and got dirty. We climbed trees and made forts. As a child I spent many hours with my mom in the vegetable garden, learned to crothet, and sew. My childhood consisted of getting fresh air,getting dirty and wholesome family time.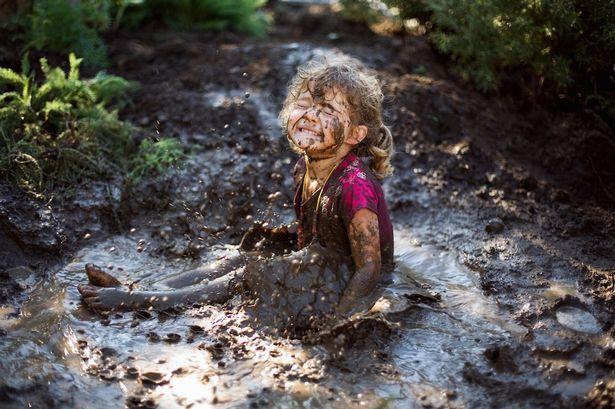 What do I see kids and families doing now? Cell phones, that have internet where ever you go. Netflix, Hulu, and whatever else is out there. Kids no longer have Saturday mornings to wait to see their favorite cartoons or shows. With a click of a few buttons, they have them where ever when ever they want. Phones and Ipads are used as babysitters and pacifiers. Kids sit in front of a device more than they play outside . God forbid a child gets down in the dirt to play, they may drop that precious device in the mud!
Oh, but the kids of today are smarter for all this new technology. I say bull crap! They don't know how to use a dictionary, a map, encyclopedia, or write in cursive. They have it all at the whim of an electronic device. It is now acceptable to sign a document or a pay check in print!
The technology of today is actually making the kids of today lazy and stupid. What is going to happen if and when all this crashes? They will be in the dark. My phone doesn't work. How am I going to find my way, there is no google maps or Internet. How do we survive? I say.. Start spending more time with your kids and teach them life skills to survive without all the electronics. You, them and the world will be a much better place.
---