I'm sorry that this isn't directed towards men as well. I'm just not very skilled in the male fashion world. I know what I like to see and what is refreshing and looks young and flattering on a man, but not sure if it really applies to modern, popular fashion. And, well, I am a girl! I take fashion pretty seriously, EVEN IN SCHOOL lol.
Pencil Pouches and Back Packs
For pencil pouches- florals, polka dots, stripes are really cute rn. Also the long shape the first one has. Forever 21 is for sure a place to check out. At mine, you'll find most pencil pouches/cases near the check out area of the store where you wait in line. Seriously, the prices range anywhere from $2-$5. Seriously. Kate Spade is also really cute, but more on the expensive side.
Same thing, ussually its just plain colors with a leather outline (usually bottom or the front pocket) or aztec designs, daisies, and once again florals, polka dots, and stripes! Check out Vans and Pacsun.
Clothes
I have uniforns (boo) I've gone to a separate pre-school, elementary school, middle school, and now high school all uniforms at all different schools. Yay me! So the idea of not having a uniform for school seems absolutely WONKERS to me. (Wonkers lol...)
Sorry if this is a dissapointment, but weekends are a thing and I have friends from other schools and social media is like a HUGE part of my life. But where I live, this is what i'm exposed to! Oversized sweaters, high waisted shorts, skater skirts, crop tops, daisy patterns!!! Lay it cool, you don't always have to put together a perfect outfit. I love crop tops so I ususally pair mine with leggings, high waisted shorts or high waisted skater skirts. Sometimes I even go for bright shorts and cute tees. (Fav shops: Pacsun, Brandy Melville, Forever 21, Wetseal, Urban Outfitters, American Eagle, Free People, H&M, Hollister, Pink). Brandy is the best tbh lolol.
Shoes
My favs? Converse and vans. I usually go with high top converse like the first two pics but the regs. are fine as well. The white converse (with the dark red line if i'm going to be specific) is one of my favorites of theirs! And vans too ofc. Can't forget those.
Hair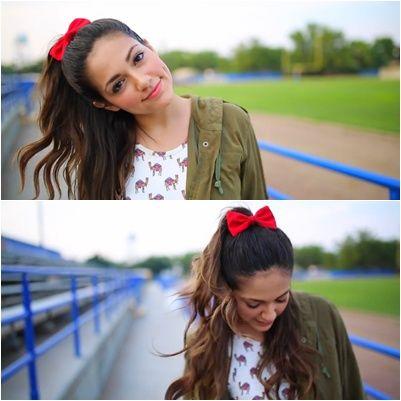 Hair down also looks gorgeous, but if you feel like putting it up, try half ponytails, ponytails (messy or not), french pigtails, french side braid, side braid (messy or not), a bun (you should do messy, otherwise too neat and professional..)
Hope this gave you guys some inspiration and ideas for upcoming school! Mine starts tomorrow, ugh lmao. This is stuff I'd wear on weekends and holidays and breaks, etc! But I thought it would be cute stuff for school as well bc its casual and not trying too hard.
---