Well I don't dislike all of them, equally. There are some I can tolerate by some degree, but there are others that are absolute turn-offs.
(In Alphabetical Order)
1) Braces
They just look...weird. See this woman in the picture for example. Generally she's very pretty, but when she smiles and shows off her braces...I feel totally disappointed. I'm honestly surprised how many guys don't have a problem with braces, according to some recent poll results here.
2) Bushy Eyebrows/ Unibrow
Unfortunately (for me at least), bushy eyebrows have started to become more popular lately, unlike thin eyebrows which used to be more popular like 1 or 2 decades earlier. Hope this trend will fade away.
3) Cracked Heels
Well, I'm one of those guys who notice female feet. And cracked heels can be a major turn-off. They cannot be noticed by the first glance, but once she takes off her shoes and you notice her heels... you can feel the disappointment.
4) Curly Hair
I always thought curly hair makes a woman less appealing. Even if she has nice facial features. It might be just me, but I think straight hair makes a woman way more appealing.
5) Flat Stomach
Never understood its appeal personally, and why so many guys like it. Personally, I'd rather if she has some meat to grab. Also if she has a flat stomach, there are more chances to be a health freak which is something I dislike. I like it when a woman knows how to enjoy life, drink and smoke, without constantly worrying if she will gain 1 or 2 pounds by eating a burger, or she will get cancer if she's just being around people who smoke.
6) Glasses
I really dislike how glasses have became trendy in our days. Wish this trend will fade away, because many sexy women who follow this trend tend to uglify themselves. See this girl I posted how much prettier she looks without glasses. She has nice facial features. Glasses can turn her into a grandma. Not a grandma exactly, but you get what i mean I guess. Certainly they make her way less attractive than she is.
To make my point clearer, about how glasses can turn a beautiful/handsome person into an ugly one (in BOTH genders), you can see more pictures of people with and without glasses here
7) Much Shorter Than Me
I mean like 4 inches or more. It might be just me though, since most women I've been with were usually a little bit taller than me, so I'm not used to a woman who will be like 4 inches or shorter than me.
8. Piercing In Tongue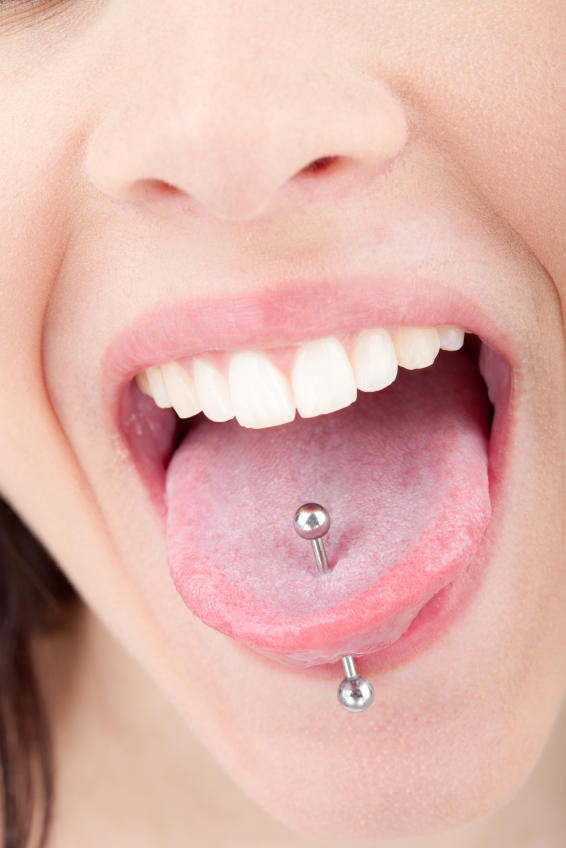 I like piercings both on face and body. But I will make an exception for tongue piercings. They are not flattering at all.
9) Unpainted/Short Nails
Never understood why a woman would choose to have her nails short or unpainted. Aren't they aware that long and colored nails will boost their attractiveness? Especially some dark color like black, crimson or purple can make her look wonderful!!!
10) Unshaved Arms/Armpits
And body hair (including upper lip hair of course) in general. It would be a major turn-off once I notice. It happened a few times when I was on the subway or on the bus. There've been some girls who had a pretty face, but once my eyes went to their arms, I lost interest. Don't understand why a woman would choose to not wax. It will make her less appealing if she doesn't.
---