There are so many Takes out there discussing women and their bodies. What's curvy? What's fat? What's ugly? What's too tall? What's too small? However, where are the ones talking about what beauty looks like in a woman? As women, we should be uplifting one another, not defining how we look and making sure we are 'getting it right'. So, in response, here are 5 different women who are all beautiful.
1. The Skinny Chick
Skinny women are beautiful. Most women who are skinny are just naturally that way. Just like many women (and men) struggle with losing weight, there are just as many skinny people who struggle with putting it on. Sure, some skinny women may not have curves or boobs, but…who the fuck cares? They're still gorgeous.
2. The Big Girl
We all see those T-shirts that say "No Fat Chicks". But why? Did you know that historically speaking, the heavier a woman was, the higher her status in society? Besides that, many overweight girls struggle with their body image. Is it healthy to be fat? Well, it that actually depends on your body type and ethnicity. Generally, the consensus is no, but being fat doesn't mean you're ugly. And being fat doesn't define who you are. If you don't like being overweight or have health problems from it, you can always change it. But, regardless, be you and be proud.
3. The Athlete
Are you a woman with a six pack? Do you have strong arms? Are you able to bench press 190lbs. without even trying? Well, good for you. There's nothing wrong with a woman who wants to be in shape. Muscles on a woman scream strength, determination, and pride, all things that everyone should have. You're rocking those muscles girl!
4. The Curvy Gal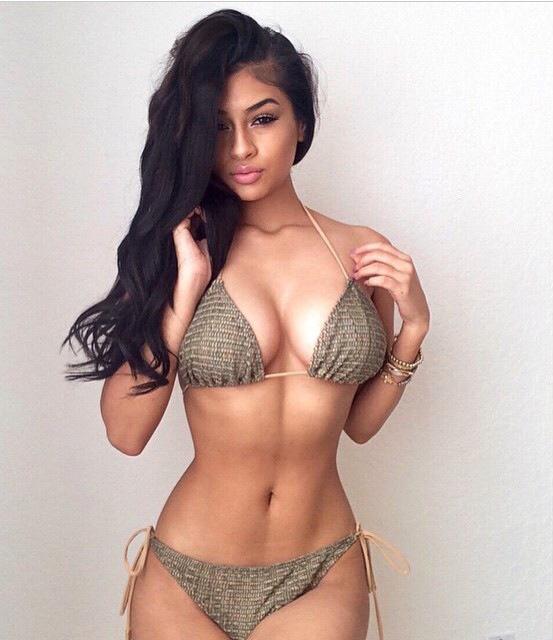 Curves are beautiful, and most men drool when they see them. However, curves come in very different forms, which is the best part of a curvy gal. You can be skinny with curves, overweight with curves, or…well, anything with curves. Love your shape girlie, and embrace it!
5. Da Thick Chick
What if you aren't skinny or fat? What if fabulously caught in the middle? You still have a body type. In fact, women are prone to storing fat than men, especially in their thighs and ESPECIALLY if they are a woman of color. Not to mention it adds to your shape. Despite what you may think, skinny is not the only beautiful. You can have an extra 10 or 20 pounds on you, still be healthy, and still look good. Good for you for being a woman.
All women are beautiful. Of course not everyone is going to find every girl attractive, especially men, but that's what we like to call 'preference'. And yes, there will be people who comment on this Take and tell me I said or did something wrong, but hey, those people didn't get out of this Take what they were supposed to. Bottom line: There's nothing wrong with being skinny. Are you overweight? Still pretty. Athletic? I'm jealous of you and your muscles. Do you have curves? Like an hourglass. Are you thick? Hell yeah, thicker than a Snickers.
Fuck the haters.
Be happy with yourself.
Anyone who doesn't love you for you shouldn't have a place in your life.
---