You can tell someone's age by sometimes looking at their skin. You can be 20 looking like you're in your 40s if you don't take care of your skin or vice versa. Let's face it, skin texture and appearance is a deal breaker in dating for some. So for those of you who don't have a skin care routine yet, let's break down the basic skincare essentials you will need in your daily life.
1. Facial Cleanser
Depends on your skin type, go with the most hypoallergenic facial cleanser to remove the day's dirt and grime on your skin. Repeat if need be. Stay away from harsh cleansers that dry up your skin. For acne prone skin, look for cleansers with Salicylic Acid, green tea or witch hazel. Try not using it daily as salicylic acid will dry up your skin causing flaking. Try First Aid Beauty or Cetaphil.
2. Facial wipes
For those who wear makeup, a good facial wipe is key to gently remove all that junk on your face before washing it off with facial cleanser. I highly recommend Aveeno wipes. They not only remove every trace of makeup but leave your skin with a glowy smooth finish. They are good to carry on the go when you travel and when you have no time or place for washing your face.
3. Toner
Use this after washing your face. Sometimes, they're good only to use in the PM as they contain ingredients that are not good under the sun. This is designed to further cleanse your face after the cleanser, acts like a lotion, adds a layer of protection and also minimize the appearance of pores. Depends on your skin type, check with an expert what's good for your skin. You know you're using your toner wrong if your skin gets flaky or inflamed or gets oilier.
4. Day Serum
For someone like me who had acne scars from the past, I needed something to make them fade or disappear. I found OleHenriksen Truth Serum and voila! My acne scars faded in a matter of months and I never knew I needed this in my life but I do now. However, there are cheaper alternatives to this serum. Try The Ordinary line or drug store brands. Vitamin C serums are good for brightening your skin and gently but surely remove your old acne scars and dark spots. When using this one, let the serum sink in your face before applying your creams for better absorption.
5. Night Serum/Cream
Same as the day serum, but these are only good for the night time. Works best when your skin is at rest. These are your miracle workers while you are asleep. It is good anti aging fighter and works on your skin overnight to make you look refreshed when you wake up.
6. Eye cream
For puffy eyes, crow's feet or dark circles under your eyes, in your early 20s start with an eye cream to moisturize your under eye skin which is the most sensitive and thinnest part of the face. We usually don't pay attention when we're younger but it does get more pronounced with less sleep and poor diet. Under eyes if not given care, age you quicker. Makes you look tired all the time. I recommend OleHenriksen eye brightening cream, Tarte eye cream or The Ordinary Caffeine Solution. Layer the Caffeine Solution with your favorite eye cream to give your under eye skin all the love it needs.
7. Moisturizer
A good moisturizer goes a long way. You may not need these serums but this, my friend, you will need for life. This is your skin's water. With its name moisturizer, its job is to keep your skin moist, glowy, healthy looking 24/7. Use day and night every after cleansing, treatments and serums. Use moisturizers with high SPF during the day to protect your skin from the harsh rays of the sun.
8. Masks
Facial Masks are everywhere in different types, colors and textures. Treat yourself once or twice a week with a spa like treatment at home. Go with what your skin needs most. Not only feels like a treat but a reward to your skin for the week's craziness.
9. Lip balms/scrubs
Your lips are not only good for kissing but for eating and dealing with all the BS in life. Take good care of them. No one wants to kiss a dry chappy bleeding lips. NAH uh. Give lots of TLC on those babies with lip balms and a scrub once a week. Your lover will kiss you more. Guys, don't be scared using them. Throw one in your pocket or in your car and just put it on after brushing your teeth and before going to sleep. Ladies, gift your man if they're too shy to buy it.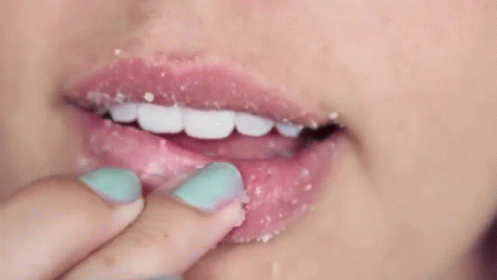 10. Healthy lifestyle
I'm guilty of not having a very healthy lifestyle but without this practice, all the above don't mean anything. Drinking lots of H2O, rest/ sleep, a healthy diet and exercise will aide your skincare regimen in looking young, fit and loving life.
You don't have to break the bank to get the high end brands to achieve the best results for your skin. Fortunately, there are so many brands out there nowadays to cater to your skin needs. Remember our skin is our largest organ. Over time, when it gets neglected, it does deteriorate and age. So go ahead, love your skin. Couple with confidence, you never know who's admiring that beautiful skin of yours.
Thanks for the time reading.
XOs Pinay_Ako