I will discuss 4 pieces of jewelry which is necklaces, bracelets, anklets and earrings. I will tell how I feel about each of them.
Necklaces
I love seeing women walk down the street being a proud necklace wearer. It enhances her neck area and is often lovely and femininely designed with heart lockets or just silver or gold emblems and I automatically get excited. Women who choose not to wear necklaces are missing out on a very feminine detailed area of her body but I am not upset. I just really prefer women to wear necklaces.
Bracelets
This usually enhances a woman's hands and makes them appear more delicate. However, when this is accompanied with nail polish, it's an instant mood killer for me. I really love the clean and nail polish free fingernails of women and love her delicate bracelets dangling around her hands. While I love the high fitting bracelets, I find it much more enticing and a turn on when women wear those loose fitting bracelets than half way back back from her wrists about 3 inches.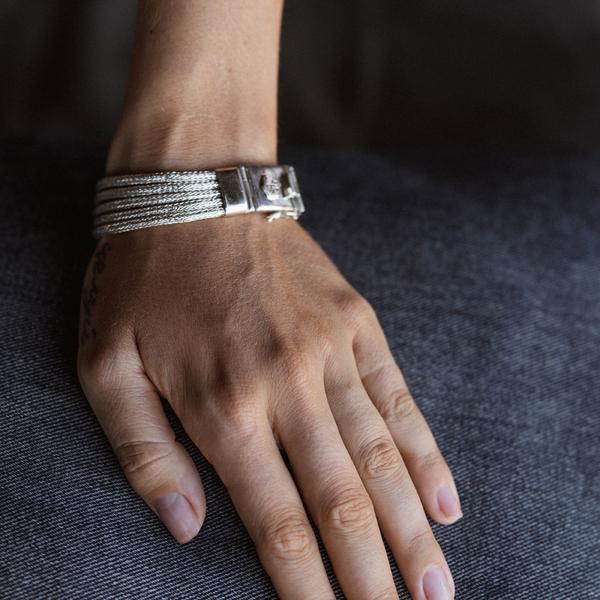 Anklets
Since I love the female foot and think heels enhance the foot, then the anklet is an obvious go to for getting me to really get me hyped up and going to view a woman walking and strutting her walk to excite me. It also adds flavor to her lower ankles and back of her foot area, both in front and the back. While both legs are okay, I prefer the anklet on one foot only and mainly the left foot and of course, no nail polish either.
Earrings
This is jewelry I hate seeing. Sure, you can say but wouldn't it enhance her ears and simply no, it wouldn't. The ears are a very delicate and intimate portion of a woman's body and I can't imagine more than a nibble on her ears and would protect her ears at all costs. I really get frustrated seeing women choosing to be earring wearers, even if the clip on type. It does nothing for me and I understand it's her ears and her decision but I can give my stance of them and it just isn't something I like.
Conclusion:
While I hate earrings, make-up and nail polish on my woman, make no mistake about it. I love her very delicately designed in jewelry and not this hot stuff hot shot no jewelry on my woman type of man. I also am not a fan of toe rings or rings that much. I just wanted to share my happening I love on women and why I like it. Thanks for reading!